An integrated solids control system might include scalping shakers, linear motion shale shakers, desander , desilter, vacuum degasser, decanter centrifuge, mud agitators, mud gun, mixing hopper, centrifugal pump, which are installed on the mud tank system.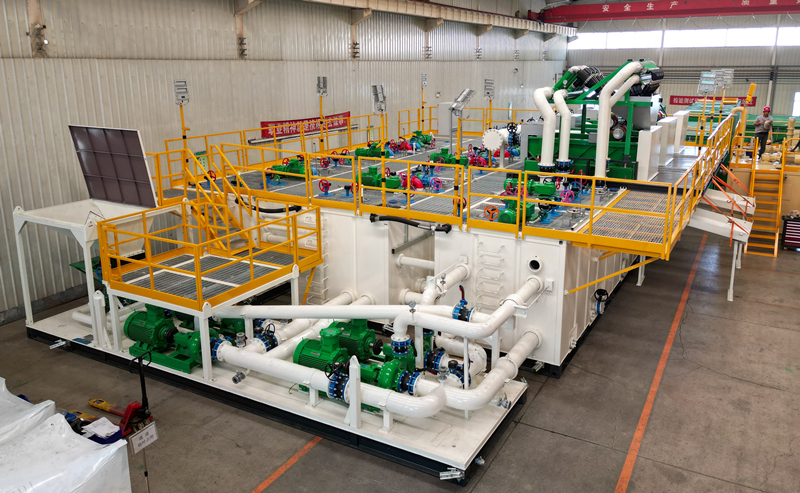 The solids bigger than 100 microns are removed by primary shale shaker, solids bigger than 45 microns are removed by desander, solids bigger than 25 microns are removed by desilter/ mud cleaner, solids bigger than 10 microns are removed by decanter centrifuge. The low gravity solids are separated by high speed decanter centrifuge, the high gravity solids are separated by middle speed decanter centrifuge. The drilling cuttings will be collected by cuttings collection box or screw conveyor, and then transfer the drilling cuttings to drilling waste management system.
Water based drilling cuttings treatment system consists of high G drying shaker and VFD decanter centrifuge with chemical dosing unit, the water can be sent to waste water treatment facility for final disposal or add additive to prepare for new drilling fluids.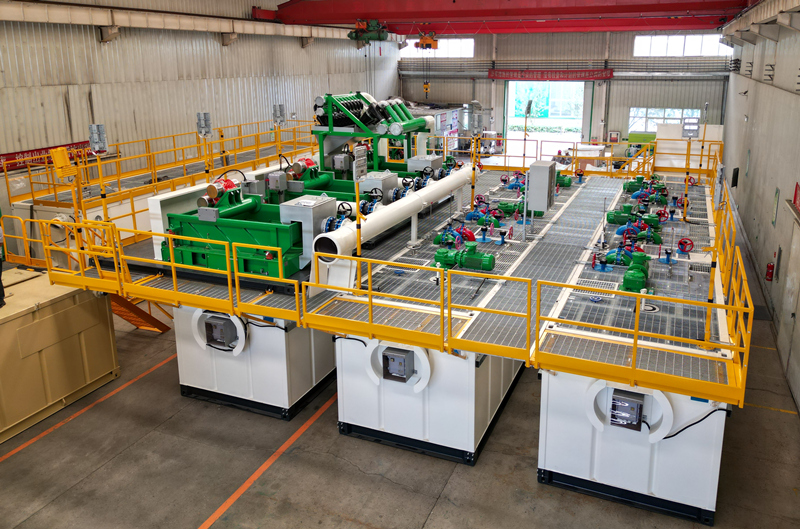 Oil based drilling cuttings treatment system including vertical cuttings dryer, VFD decanter centrifuge, the recovered drilling fluids will be pumped back to solids control system for reuse.
The linear motion shale shaker will be installed on the shaker tank with drilling fluids distribution box which will receive the drilling fluids from flowline and flow to each shale shaker evenly for better separation. The shaker screen installed on the shale shaker is composite material frame shaker screen which is produced comply with API RP13C standard. We can produce shaker screens from API 20 to API 325 as per client's requirement, the mud engineer can control the mud weight to use different API mesh screen.
GN solids control can design and produce the integrated solids control system for their drilling rig, for more information of our equipments, pls contact with us freely.