As a responsible company, GN solids control produce environemental protection equipments for drilling fluids recovery, drilling waste management,oil sludge treatment, waste water treatment, etc. We are authorized as National High-Tech Enterprise since 2016, we improved our previous painting workshop machines recently and fully comply with the latest national environmental requirements, which will help us to improve the our equipments painting and coating quality, and improve our delivery time. The major machines including: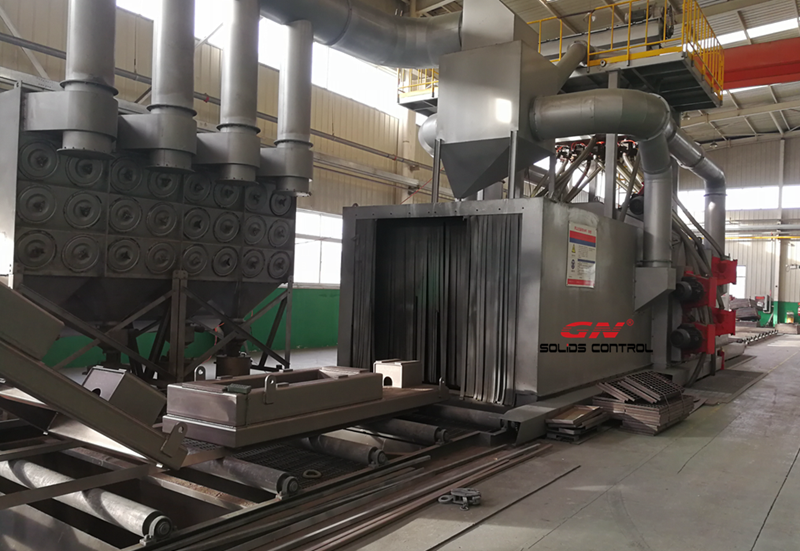 Automatic ball blasting machine:
Constant temperature dustless airless spray:
Electrostatic powder line: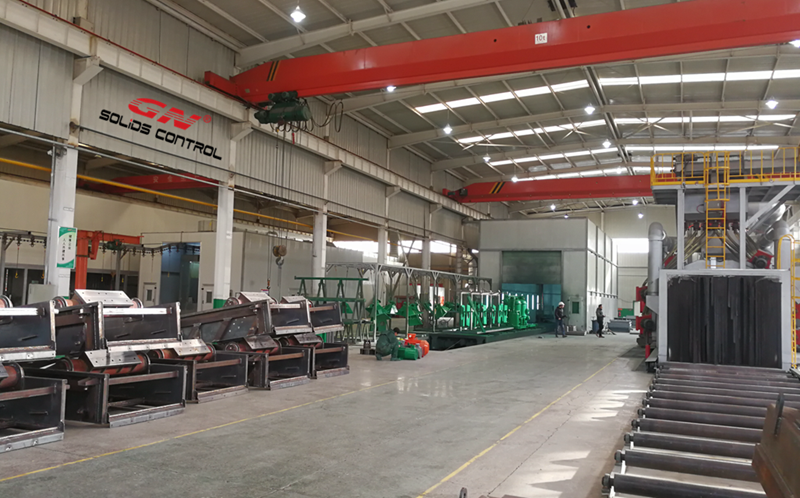 GN solids control is the only solids control manufacturer who owns our own ball blasting machines, we can control the quality better. The most important process for shale shaker / mud cleaner deck anti-corrosion is bottom material treatment and painting. After GN ball blasting, degree SA2.5, life time for anticrossion is 10~15 years.
Difference between sand blasting and ball blasting is as below: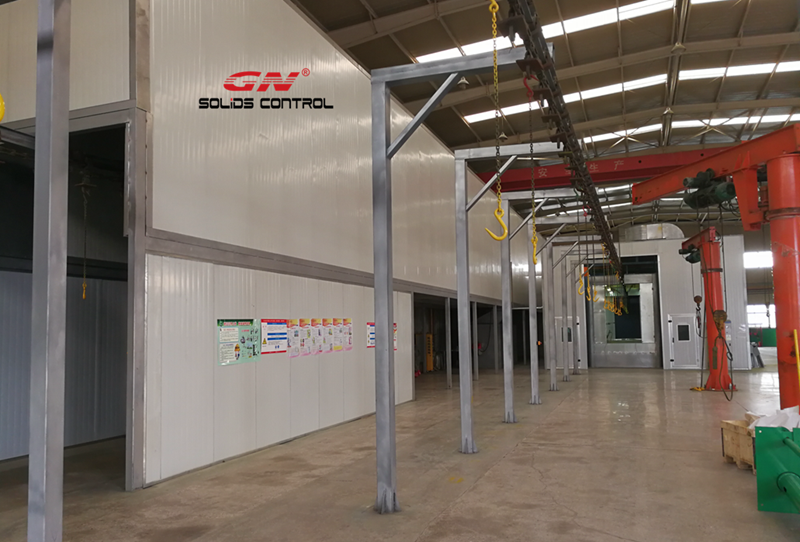 Sand blasting function: derusting, remove the oxide coating on the surface
Ball blasting function:
1. derusting, remove the oxide coating on the surface
2.Improve the roughness on the surface
3. remove the burr of the parts
4 Eliminate stress of the part
5 reduce the Deformation of the parts after heat treatment
6 Improve the Wear resistance and Compression capability on the surface
Generally speaking, ball blasting is with better quality than sand blasting, and difficult to achieve. So GN shale shaker with longer time for anti- corrosion compared with other brand shale shaker. The composite material frame shaker screen has longer working life compared with traditional steel frame shaker screen, and the effective screen area is 20% bigger than steel frame shaker screens. The drilling fluids touch parts shaker deck are made of stainless steel 304, which is anti-corrosion.
Welcome to visit our facility in Beijing, China and check our new painting workshop.