This week GN Solids Control back from ADIPEC oil exhibition successfully, the show date is from Nov. 11th to Nov. 14th, 2019, the exhibition location is in Abu Dhabi, we have showed our popular products in the exhibition.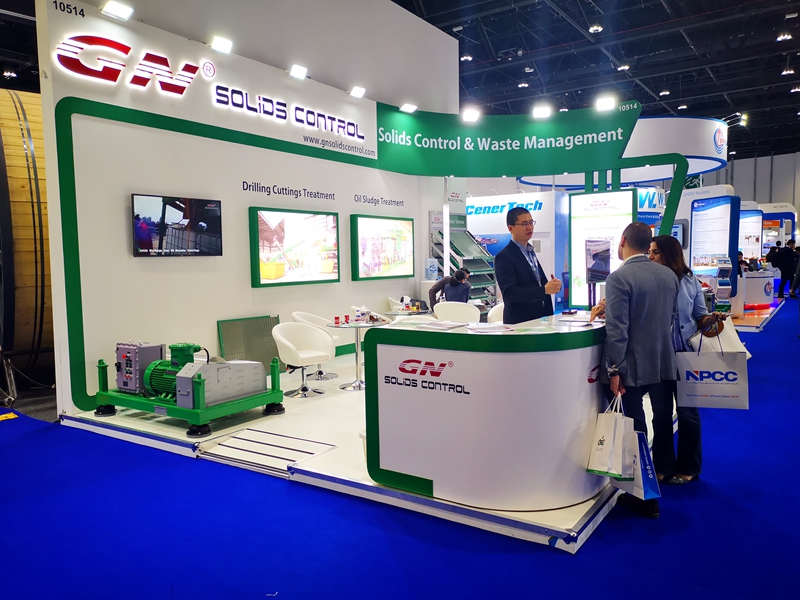 1) Decanter centrifuge: we can produce VFD decanter centrifuge and high speed decanter centrifuge, the VFD control panel is positive pressurized to comply with CNEX, ATEX or IEC EX explosion proof standard for zone 1 or zone 2 application, the main motor, back drive motor and pump motor drive are all from famous brand for reliable performance, the max speed of the 14 inch bowl decanter centrifuge is up to 3900 rpm, the normal speed is 3200 rpm, the max G force is 3063G, the normal G force is 2062G. The application is solids control, drilling waste management, dewatering unit, waste water treatment and all other fine solids separation.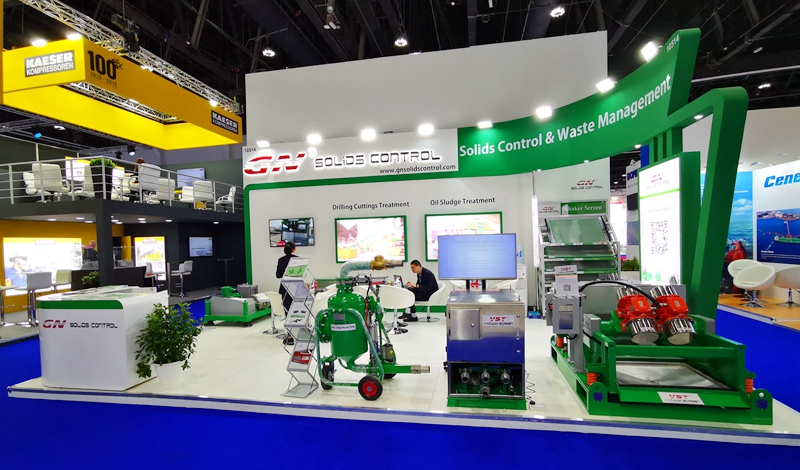 2) Linear motion Shale shaker With ViST screen: we can produce 2 panel shale shaker, 3 panel shale shaker, 4 panel shale shaker, the ViST screen collection hopper is installed under the last screen, and connect with the vacuum unit, so that the fluids can stay in the screens for longer time and with better separation efficiency, the discharged solids can be much drier, so the drilling waste can be reduced a lot.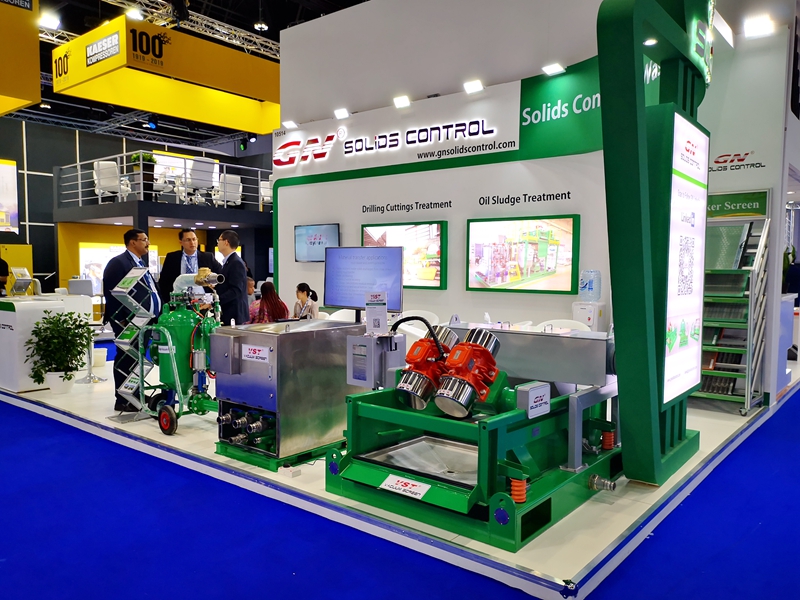 3) Shaker screens: we can produce OEM and replacement shaker screens with composite material frame for longer working life, the screen over API 60 all use 3 layers stainless steel wire mesh for reliable operation.
4) Sludge/ Solids vacuum pump is widely used to transfer the oil sludge, drilling waste, drilling fluids, dry sand, and all other kinds of sludge. It is a 100% air operated pump without electricity power supply.
For more information, pls contact with GN solids sales.