GN solids control produce drilling cuttings transfer system based in China, Beijing, there are 2 options for drilling waste transfer, one is the vacuum pump, the other one is the screw conveyor system. The vacuum pump with advantages of cheaper price, no need electric power consumption, and compact design, which is the ideal equipments to transfer the drilling cuttings, oil sludge, oil contaminated solids, etc. But for high viscosity oil sludge, it will be difficult to use vacuum pump to transfer from the waste pit to the premixing system, but for drilling cuttings, the vacuum pump works very well, pls refer to GN website to watch the working video of the vacuum pump.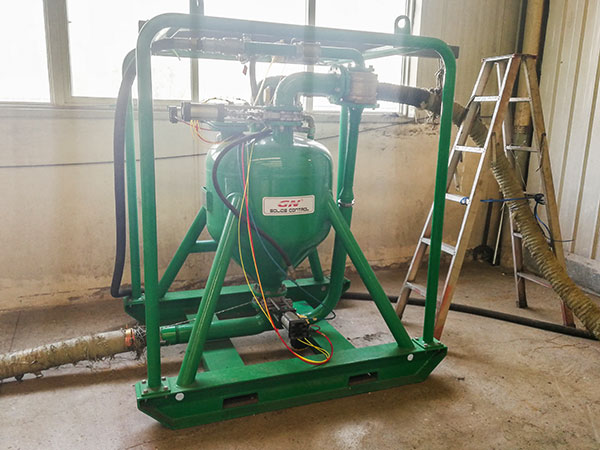 The screw conveyor system can transfer the cuttings with less moisture only, if with too much water/ oil mixture fluids, the fluids will flow back to the waste pit or spill out of the conveyor, because mostly the screw conveyor is installed slantly. And the same time, the screw conveyor need a large area to install, sometimes the area in the rig site is very limited to install the screw conveyor system, also considering the power consumption and cost.
The operation of the vacuum pump need an air compressor, which can be also used to run the decanter centrifuge VFD control panel. All the VFD control panel is positive pressurized variable frequency drive, with the cooling tube installed on the side.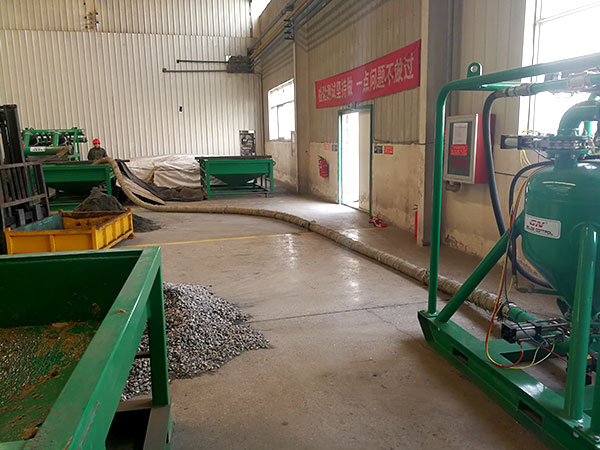 The vacuum pump can suck the solids/ cuttings/ oil sludge from the waste pit up to 50m, distance up to 100m, the max solids is up to 75mm( 3 inch). The max transfer capacity of this model is 40m3/h, the 10m3/h model and 18m3/h model is also under production.
Welcome to visit GN facility in Beijing, China and see the working video of the vacuum pump.