GNLW764A-VFD decanter centrifuge is a big bowl high volume decanter centrifuge produced by GN, it can be widely used for dredging slurry separation, TBM slurry separation and other type waste water treatment as dewatering centrifuge, which required a higher treating capacity in the project.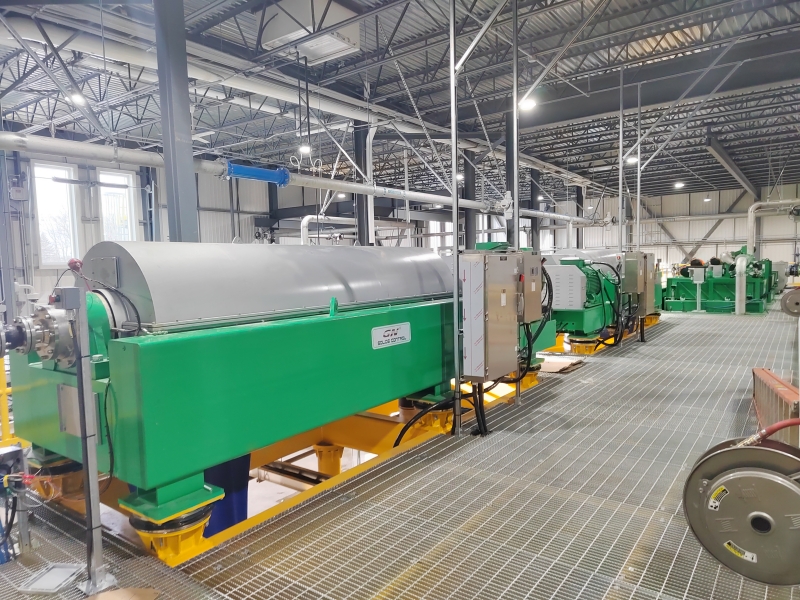 The technical specification of the big bowl dewatering centrifuge is as below:
The bowl diameter is 30 inch, the bowl length is 131 inch, and max designed speed and max G force is 2650rpm and 3000G. The designed water treating capacity is up to 1254gpm, adding with chemical additives, the dewatering capacity is up to 50m3/h.
The bowl and screw core shaft are made of duplex stainless steel SS2205 or SS2304 by centrifugal casting, the major components are made of by centrifugal casting and die forging process to avoid intergranular corrosion and incomplete residual stress release caused by traditional welding process. The solids outlet and fluids outlet port is protected by replaceable hard alloy sleeve. The liquid outlet weir height is adjustable according to different working conditions, if you need to improve the treating capacity, then the solids dryness will be reduced, and fluids clean will be reduced. If you want to keep the discharged solids dryness, water clean, just adjust the weight height plate with a balance according to your requirement. The bearing lubrication system of thin oil circulating oil station is applied for the big bowl decanter centrifuge, for heavy load and high speed operation, the good oil lubrication system with good cleaning and cooling functions could improve the service life of SKF brand bearings obviously.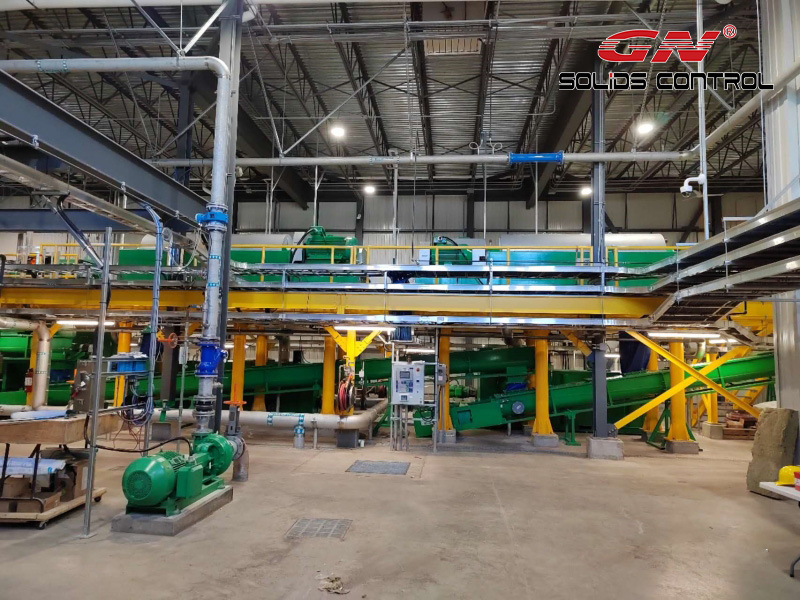 The VFD control panel adopted with the dewatering centrifuge is with stainless steel material cabinet, PLC smart control and touch screen from Siemens or other famous brand, world famous brand VFD for main motor, back motor and feeding pump motor.