Recently one batch of equipments for trenchless engineering projects are ready for shipment, including 1 set of GNMS-500D desander unit, 1 set of GNMS-1000D desander unit, 3 ea mud tank, 1 ea jet mud mixer, 1 set of GNLW554E-VFD dewatering centrifuge.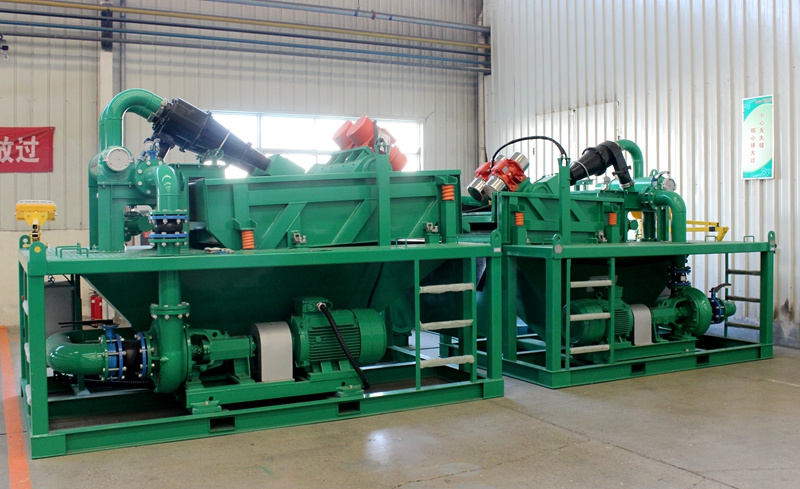 The working process is as below:
The desander unit first separation coarse solids shaker screen to separate the coarse solids from drilling mud, the fluids drop into the intermediate tank which is very small, then the feeding pump installed on the desander unit will transfer the fluids to desander cone to separate the fine solids up to 45 microns. The clean fluids flow to storage tank. The dewatering centrifuge feeding pump pick up the fluids and transfer to the dewatering centrifuge for fine solids separation up to 2 microns. The clean fluids are recycled and storage in a mud tank, the jet mud mixer will mix the fluids with chemicals to prepare for new drilling, which can save money for the clients. The jet mud mixer is a skid mounted mud mixing unit with mixing hopper, mixing pump, pipelines, control panel and valves.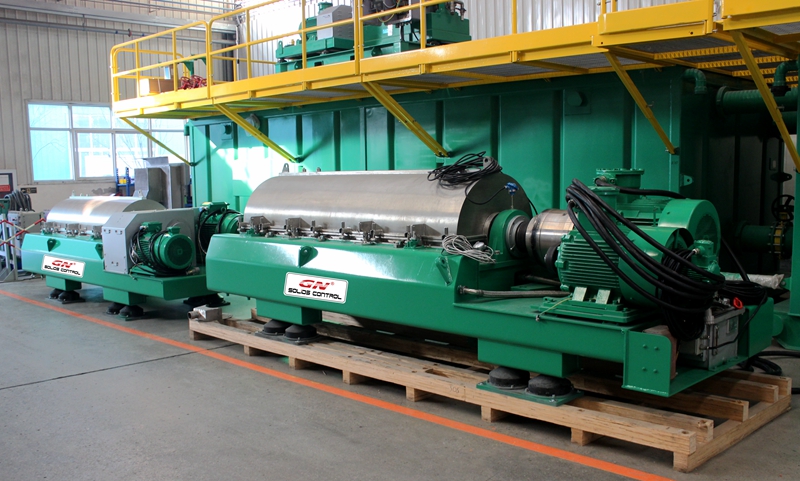 The dewatering centrifuge GNLW554E-VFD is a big bowl big volume decanter centrifuge, the bowl diameter is 22 inch, the bow length is 91 inch, the L/D ratio is 4.1, the designed capacity is 600gpm, the typical capacity is 480gpm, max speed is 3150rpm, max G force
Is 3051G, typical G force is 2412G. The main motor power is 90KW, the back drive motor power is 45KW, based on different solids content and solids size distribution, the operator can decide to use chemicals or not for better separation performance.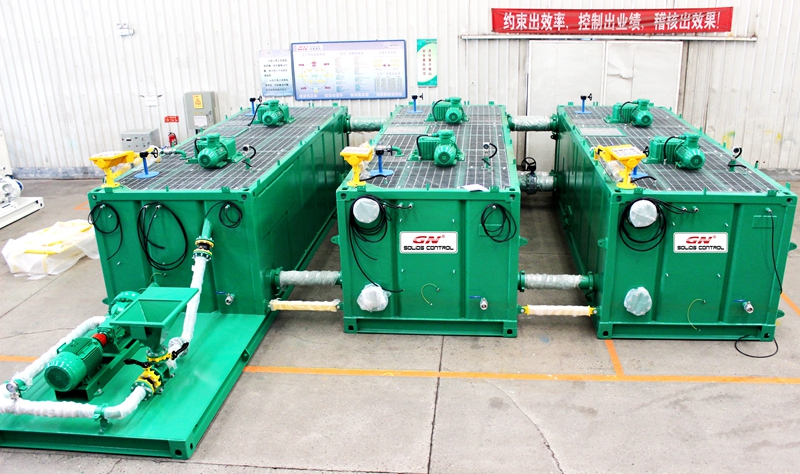 The mud tanks can be used as storage tank and mixing tank, each compartment with its agitator for better mixing, through pipelines the jet mud mixer can mix from any compartment.