Recently GN solids control engineer is working in the jobsite of the USA client for construction industry for the slurry separation system installation and first time commissioning. We have branch company in Houston, USA called GN Solids America LLC, we will responsible for the after sales service and pre- sales service and money collection, we also have spare parts in stock to meet the client's operation requirement. Once there is any trouble shooting in the jobsite, the client can call GN directly to get the immediate service.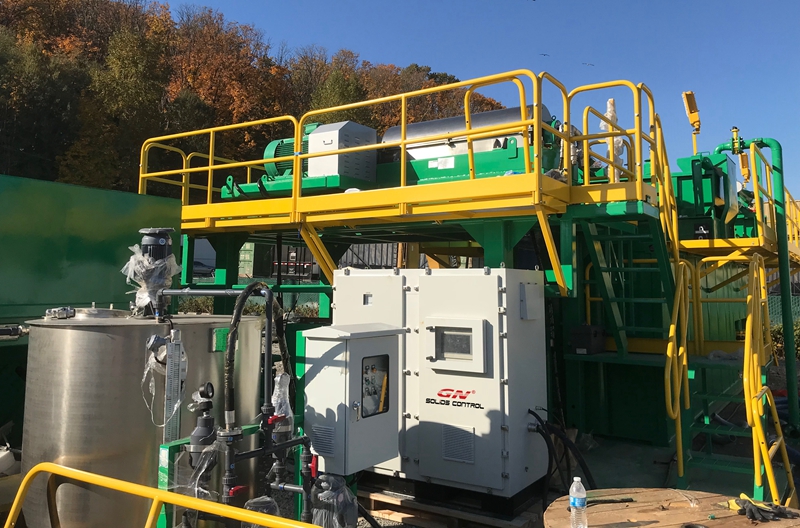 The client totally bought 2 sets of such slurry separation system with the same technical configuration. The equipments below are composed in the system.
1)    Trash collection hopper to collect the waste slurry
2)    Coarse screen separation shale shaker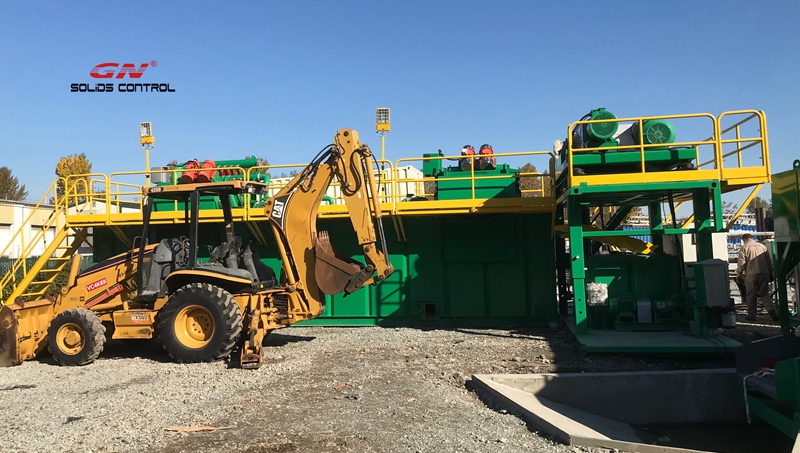 3)    High G force drying shaker
The drying shaker is a 4 panel shale shaker with high G force up to 8.0G, the composite material shaker screen lasts longer working life and better performance.
4)    Mud cleaner
The mud cleaner is the combination of the desilter cone and bottom shale shaker to separate the fine solids from the slurry.
5)    Big bowl big volume decanter centrifuge: The 22 inch bowl diameter decanter centrifuge max treating capacity is 110m3/h for clean water, the normal treating capacity for drilling fluids treatment is 90m3/h, for slurry separation with chemical dosing system, the treating capacity will be reduced a lot based on different slurry conditions.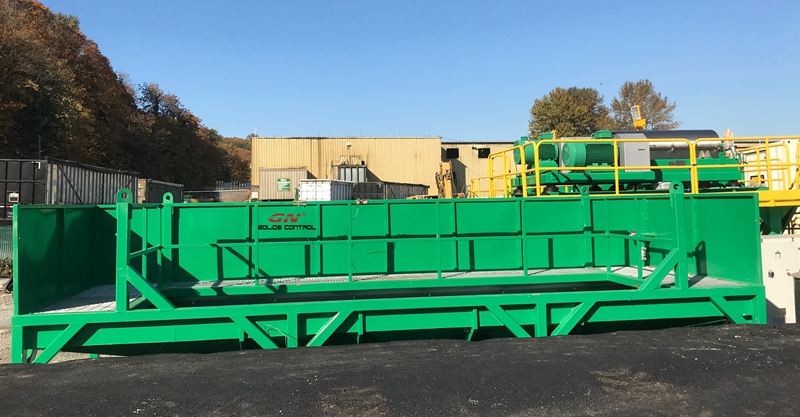 Not only for oilfield drilling fluids recycling system and drilling cuttings treatment, GN solids control equipments can be also used for no dig trenchless industry, like HDD, CBM, Geothermal drilling, water well drilling, we also design customized slurry separation system for construction industry, like TBM, Bore pilings, tailings cleaning, etc. Welcome to contact GN solids control or GN solids America for a quotation.