Recently, one of GN Solids America Singapore customer came to GN to inspect the mud system with a dosing system to flocculate small solids into larger ones for treatment in solids control. And in last essay, the whole system is generally introduced, and also GN solids America is introduced. In this essay, I will introduce the dosing system which plays an important role in this Drilling Waste Management, without which it may fail to separate solids in the use mud strictly in compliance with the customer's requirements.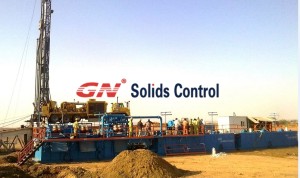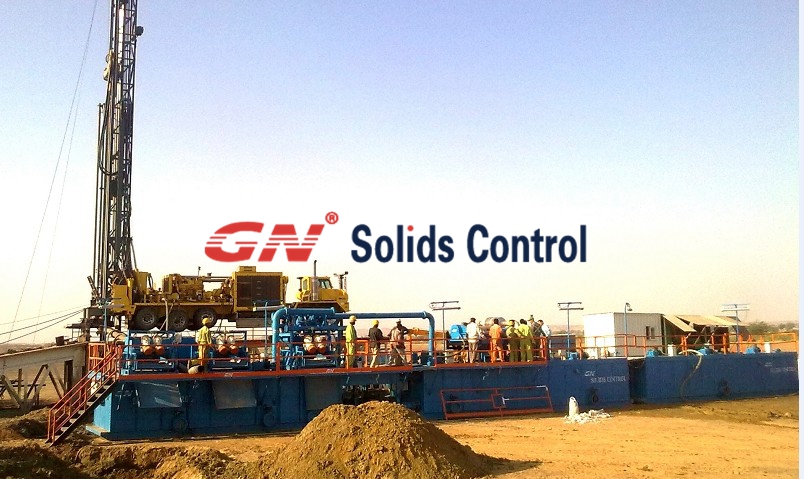 Dosing is define as the below in Wikipadia. Generally, dosing means to feed chemical or medicines into a process fluid in small quantity, or to living being at intervals , or to atmosphere at intervals to give sufficient time for the chemical or medicine to react or show the results. For this system, the first feeding to fluid is adopted, and show the final result of small solids being flocculated larger ones for easy separates.
The whole dosing system is divided into 2 tanks(www.watertanks.com). The flocculant in them is fed into the decanter centrifuge through a screw pump in turn, at the same time ,the mud after processed by desander is fed into the decanter centrifuge through the other screw pump. With the flocculant, the ultro fine solids become larger ones which are more easily to be separated out. This dosing system is totally automatic controlled. Once the required concentration is set by man, the dosing system will works with the automatic controlled chemical feeding and water feeding. After the one tank is filled, the valve will be closed automatic, and then the other tank will open.
With this dosing system, ultra fine solids will be consolidated larger ones, which can be removed out from the mud through a GN decanter centrifuge.