Vertical G dryer is ideal equipment to treat oil based mud drilling waste, the screw conveyor is matched equipment is to transfer the drilling waste to vertical G dryer. Recently one batch of vertical cuttings dryer and screw conveyor are ready for shipment to International Environmental Engineering Company. GN own made screw conveyor with features as below: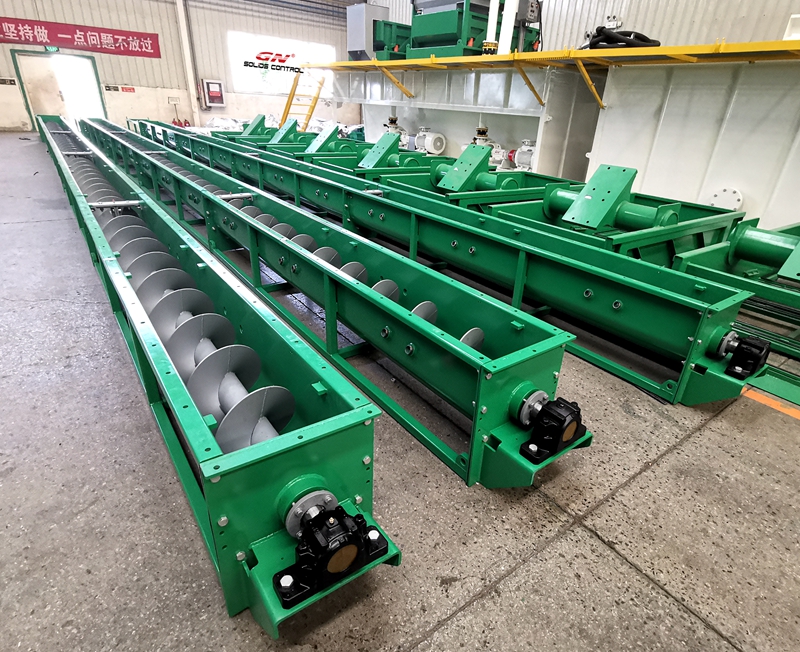 1) The upper cover or steel grating of the screw conveyor for quick switch or both available for customer's option. The steel grating design is convenient for observation and maintenance.
2) The bearing brand is FAG or NSK for longer working life.
3) The material touch part– screw flights are made of wear resistant and thicker manganese steel, and also sprayed with wear resistant coating to extend the working life.
4) The screw conveyor reinforced frame is with high strength for horizontal and inclined installation. The inclined installation angle should be less than 45 degree.
5) The bearing sears are made of aluminum casting.
6) The inner bearing housing with self-lubricating HWS alloy hanging bearing core with grease filling nozzle to facilitate the injection of grease.
7) The good quality rubber sealing inside the shell cover plate to prevent the dust/ liquids leakage in operation.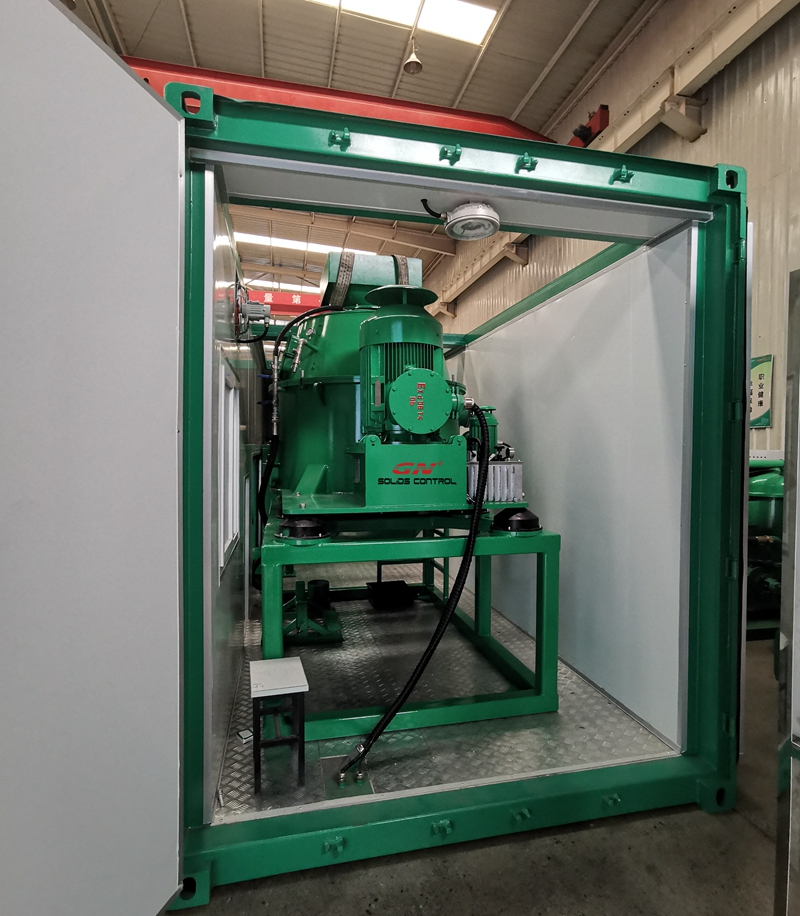 8) The major components of screw conveyor including : bearing block assembly at motor side, intermediate hanger bearing and shaft assembly and tail bearing block assembly.
9) Each section to be made as 12ft length, we offer 1 section, 2 section, 3 section or 4 sections with different length for option.
The vertical cuttings dryer can treat the oil based mud drilling waste to drying cuttings with OOC below 5%, in some countries, OOC 5% is permitted for landfill or construction industry (to make bricks). In most developed countries, the permitted limit is OOC below 1% by TDU.