GN solid control showed our decanter centrifuge at 2023 NEFTEGAZ Russia Oil Exhibition. Neftegaz and National Oil and Gas Forum the major event of the fuel and energy sector. Neftegaz is Russia's largest trade show for the oil and gas industry. It ranks in the top ten of the world's petroleum shows. Supported by the Russian Ministry of Energy, Russian Ministry of Industry and Trade, Russian Union of Industrialists and Entrepreneurs, Russian Gas Society, Union of Oil and Gas Producers of Russia. Every year GN solids control will participate in NEFTEGAZ exhibition, to show our lastest technology. This year total 573 companies participate in the exhibition, total visitors over 22820, and total hall area over 35000 square meters.
The exhibition information is as below:
Exhibition name: 2023 NEFTEGAZ Russia Oil Exhibition
Exhibition time: April 23th to 27th, 2023
Exhibition location: Expocentre Fairgrounds, Moscow, Russia
This year we showed GN decanter centrifuge, vertical cuttings dryer and shale shaker screens.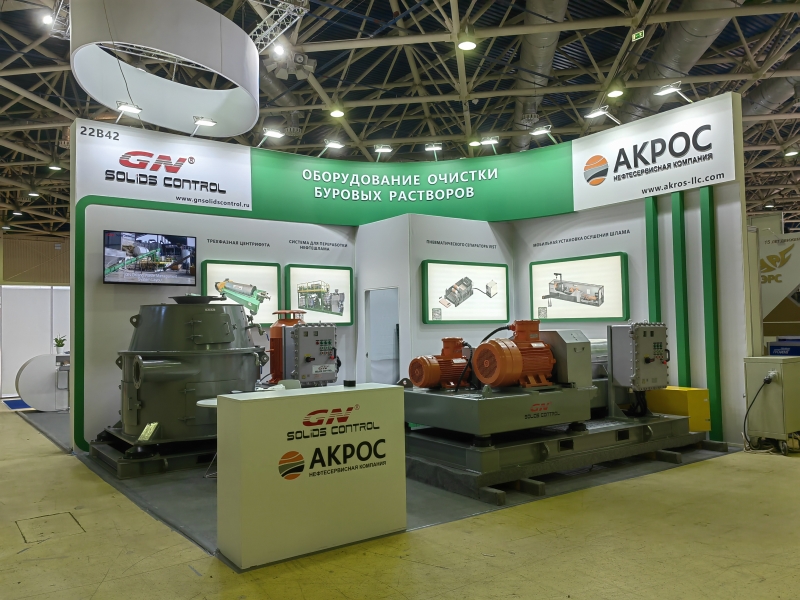 GN 14inch bowl decanter centrifuge is one of the most popular model decanter centrifuges for oil and gas drilling fluids treatment and drilling waste treatment system, it can be also used as dewatering centrifuge with chemical dosing unit. We can produce high speed decanter centrifuge, VFD decanter centrifuge and Fully Hydraulic Drive decanter centrifuge for different application, also we can provide different explosion proof standard for your requirement, CNEX, ATEX or IEC EX.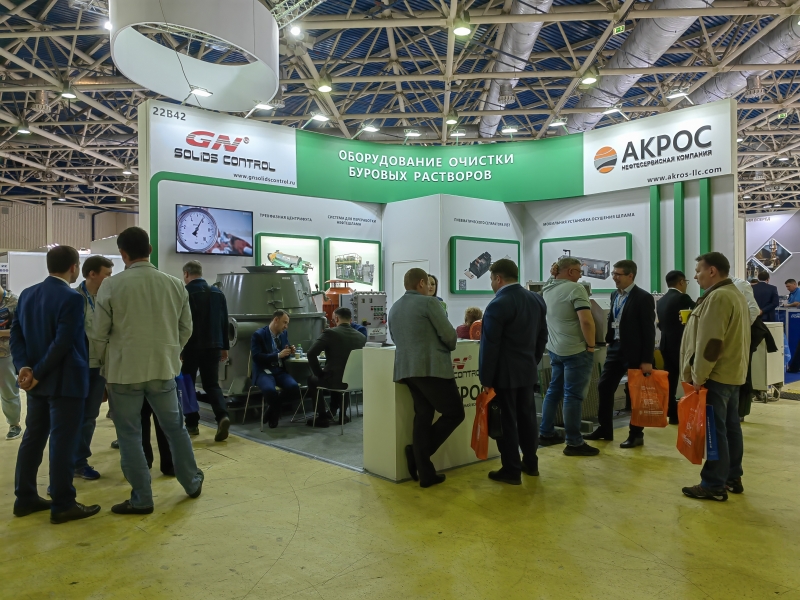 The vertical cuttings dryer is widely used to treat OBM, SOBM drilling waste, it can reduce the oil from the cuttings effectively. Even under minus 40C degree in the winter, GN vertical cuttings dryer is also able to work well inside special decorated container to keep it warm.
If you need a containerized drilling waste management system solution to our client, if you need more information, pls contact GN Solids control.