GN solids control will participate in the No Dig 2019 exhibition in New Delhi, welcome to meet us and study more information of our HDD mud recycling system. The exhibition information is as below:
Show Name: NO DIG INDIA 2019
Show time: 11 & 12 December 2019
Pavilion Name: Downtown District, Opposite Aerocity Metro Station, Aerocity,
Indira Gandhi International Airport, New Delhi, INDIA
Address: Aerocity, New Delhi ,International Conference & Exhibition
Stand No.: 25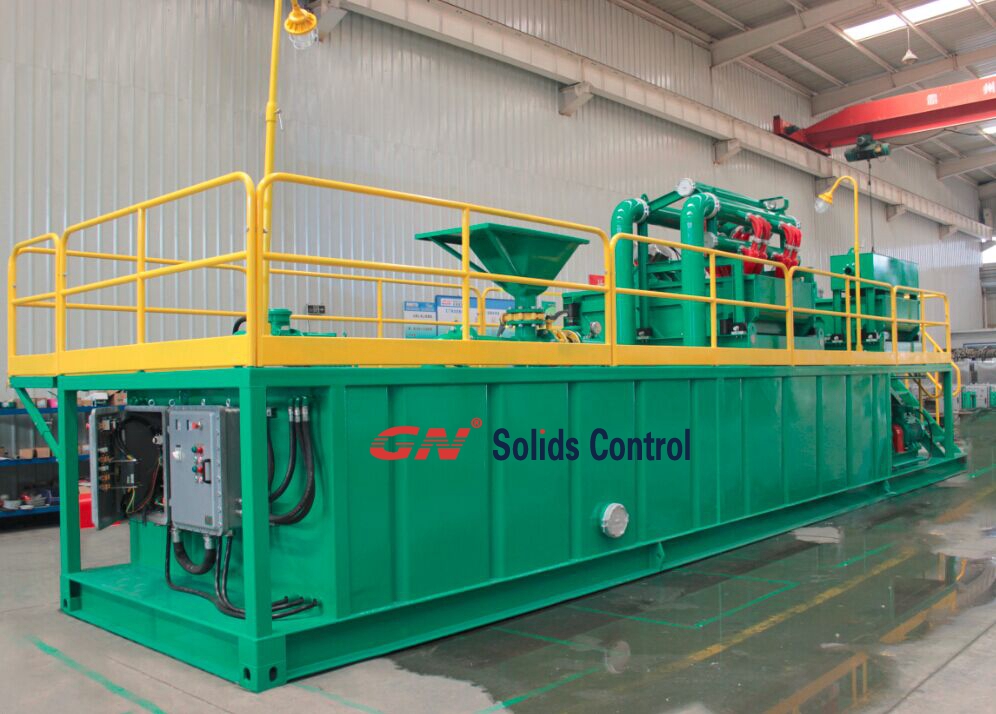 Products: GN solids control is experienced to produce HDD mud recycling / cleaning / mixing system for HDD machine with different treating capacity, 150gpm, 200gpm, 350gpm, 400gpm, 500gpm, 600gpm, 800gpm, 1000 gpm. The storage capacity is customized according to client's requirement with different mud tank dimension.
The major equipments of HDD mud recycling system including:
Centrifugal pump: GN centrifugal pump is interchangeable with world famous brand centrifugal pump and all the spare parts are 100% interchangeable. The pump casing and impeller is made of hard ductile iron alloy for better abrasion and longer working life. The centrifugal pump can be used as feeding pump of desander cone, desilter cone, also can be used as mixing pump, mud transfer pump.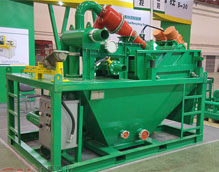 Mixing hopper with mixing pump as bentonite mixing unit
Shale shaker: we have single deck shale shaker and dual deck shale shaker for different applications. We can provide composite material shaker screens from API 20 to API 325 as per client's requirement.
Mud cleaner: we use different qty desilter cone for different treating capacity, to be installed on the single deck shale shaker and dual deck shale shaker. For 3 phase cleaning mud system, the first phase separation is shale shaker to separate coarse solids, the second phase separation is desander cone with cut point of 45 microns, the third phase separation is desilter cone with cut point of 25 microns.