Drilling waste management equipments for pitless solution including vertical cuttings dryer, high G drying shaker, VFD decanter centrifuge, screw conveyor, sludge vacuum pump, screw pump, etc. Recently GN solids control shipped one batch of drilling waste management equipments to International oilfield service company. The client collect the drilling waste from onshore and offshore rig site and dump the drilling waste together, with both water based mud and oil based mud drilling waste. The operator need one drilling waste management system which can treat both water based mud and oil based mud.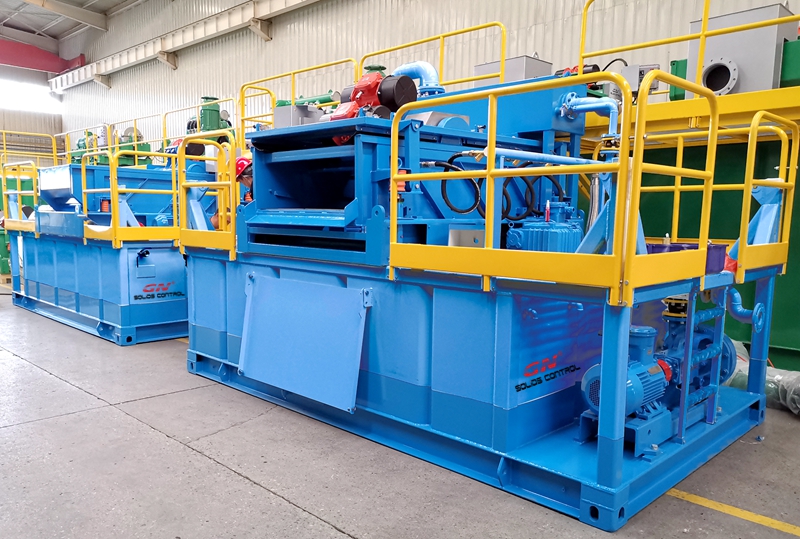 The working principal is as below:
The sludge vacuum pump pick up the drilling waste to the collection hopper of screw conveyor, which will transfer the drilling waste to high G drying shaker and vertical cuttings dryer. If there is no vacuum pump, an auger system to collect all the drilling waste from the rig solids control system is necessary. The cuttings are separated out by high G drying shaker and vertical cuttings dryer and collected by skips, the fluids are dropped into the mud tank, the centrifuge feeding pump transfer the clean fluids to decanter centrifuge to separate the fine solids, the cut point is 2~5 microns. The clean fluids cn be reused for drilling rig and prepare for new fluids. By using proper chemicals, the separation cut point is up to 1 microns, most of the solids can be separated out.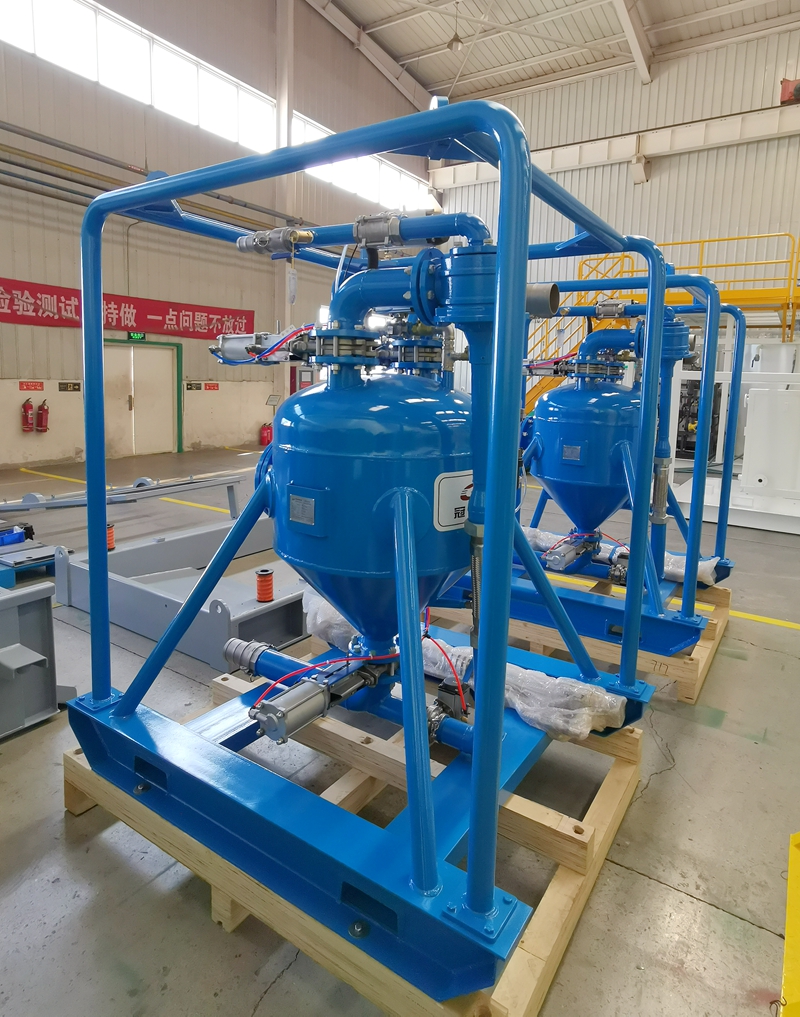 The pitless solution or zero discharge system is consist of solids control system and drilling waste management system, the solids control system is working to reduce the discharged drilling waste, which will be collected by screw conveyor system and transferred to drilling cuttings treatment system. The discharged solids can be collected by waste container for land fill or injection. The whole process is environmental friendly design without needing a waste pit on the ground.