As one of the high speed decanter centrifuge manufacturer in China, GN solids control can produce different size decanter centrifuge for different applications from 9 inch bowl to 30 inch bowl size. Recently one batch of high speed decanter centrifuge are shipped to Russia, the model is GNLW363CG, which is the best seller among all the centrifuge models.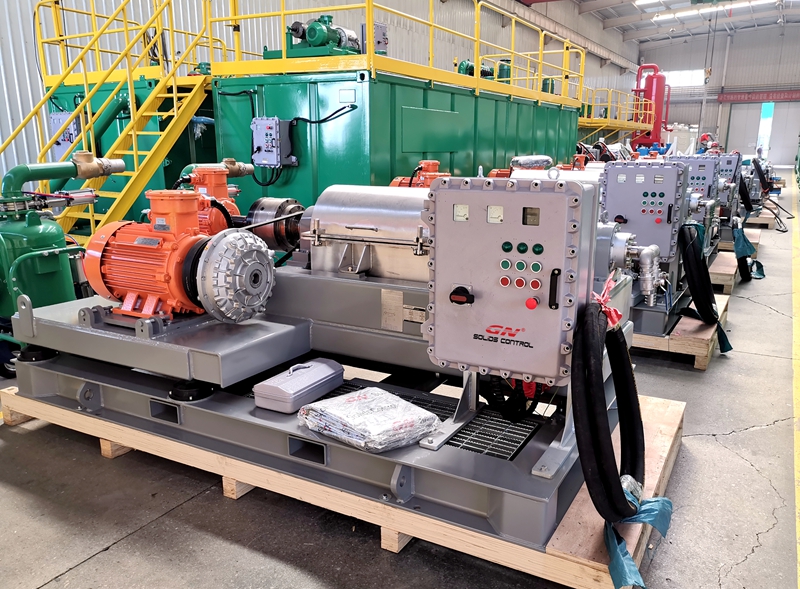 The features of GN high speed decanter centrifuge:
1) Centrifuge bowl straight cone is made of duplex stainless steel 2304, which is much better than SS316 & SS304, the taper cone of the bowl and other components are made of stainless steel 316L.
2) The screw is made of stainless steel for better anti-corrosion, which is heat treatment up to 1000 degree, the opening screw propeller design increase the treating capacity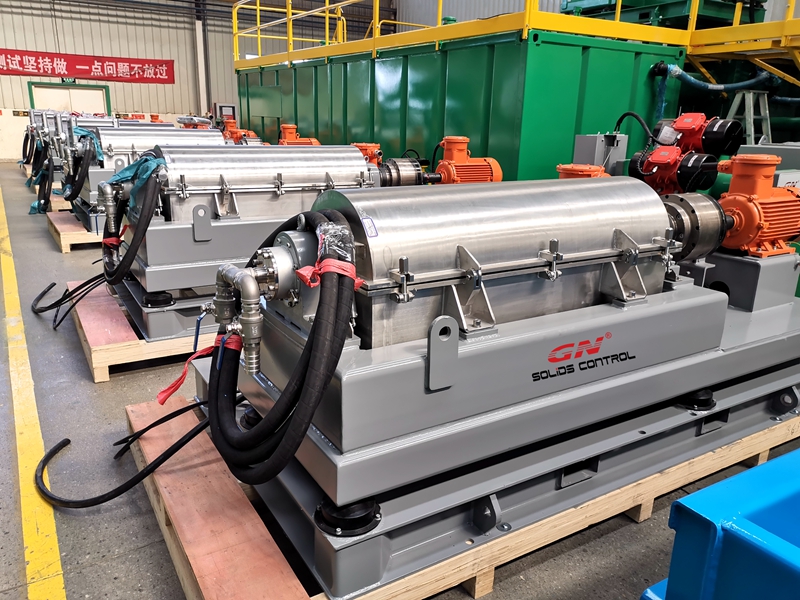 3) The bowl collection box is made of SS304 for better anti-corrosion, the air spring design allow one worker to open the collection box easily without damage their body.
4) The SKF brand bearing ensure the working life for reliable operation.
5) The screw propeller is protected by tungsten carbide tiles for longer working life, which is interchangeable if damaged.
The max speed of the high speed decanter centrifuge can be up to 3900 rpm, the normal operation speed is 3200 rpm. The max G force is up to 3063G, and the normal G force is 2062G. The decanter centrifuge is used to separate low gravity solids from the drilling fluids ( both for water based mud and oil based mud), we have pulley set with middle speed which can be replaced for barite recovery. The client can use VFD decanter centrifuge if they do not want to replace different speed pulley, the VFD control panel can adjust the speed of the decanter centrifuge for both LGS separation and barite recovery.