GN solids control has designed many sets of mud recycling system for geothermal drilling to Turkey, Kenya and domestic clients. All the mud cleaning system is customized for special requirement by the operator.
Case study 1:
http://www.gnsolidscontrol.com/drilling-fluids/gn-1000gpm-mud-system-turkey-geothermal-drilling ,GN 1000gpm mud recycling system for Turkey geothermal clients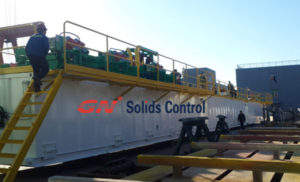 With 2 SETS SHALE SHAKER, GNZS594E-HB and 1 SET MUD CLEANER, GNZJ594E-2S12N, 3 SETS MUD TANK and all the accessories as the complete mud tank system package. This is one of the best sold shale shaker model in the recent years, with 4-panel shale shaker and the screen size is 585x1165mm, replaceable with Mongoose shaker screen. The mud cleaner is bottom shale shaker + desander cone+ desilter cone 3 in 1 compact design, the centrifugal pump as feeding pump.
Case study 2:
GN 500gpm mud system for Kenya geothermal drilling, http://www.gnsolidscontrol.com/drilling-fluids/gn-500gpm-mud-system-kenya-geothermal-drilling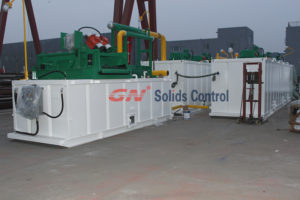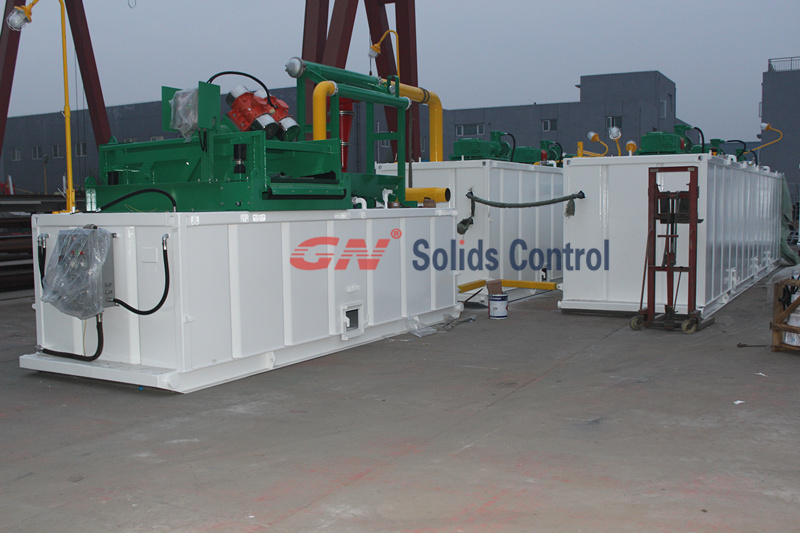 With 1 set of low weir shale shaker GNZS703D-HD, 1 set of desander, 3 sets of mud tank system, 6 sets of mud agitator, 1 set of generator. The low weir shale shaker is provided when drilling rig discharge pipe height should be higher than the shale shaker weir height plus mud tank height ( from ground). If only you can provide the basic information of your rig site, we will consider the design as user friendly.
Case study 3:
Geothermal mud cleaning system for domestic market, 1 set of shale shaker, 1 set of mini mud cleaner with desander, 1set of mini mud cleaner with desilter, Two Mud Tanks completed with mud agitators, mud guns and accessories.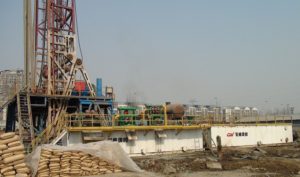 We provide rent and sales service in USA, but only sales service outside USA mainland. If you need a turnkey solution for mud recycling/ cleaning/ mixing/ storage/re-use/ disposal of geothermal drilling, water well drilling, oil & gas drilling, coal bed methane, horizontal directional drilling, diamond core drilling, pls contact with GN solids control.