As professional manufacturer of Oil tank bottom sludge separation system, we have one set of oil sludge separation system ready for shipment to Domestic client. If you are willing to check the complete package equipments and the quality, pls visit our facility in Beijing, China.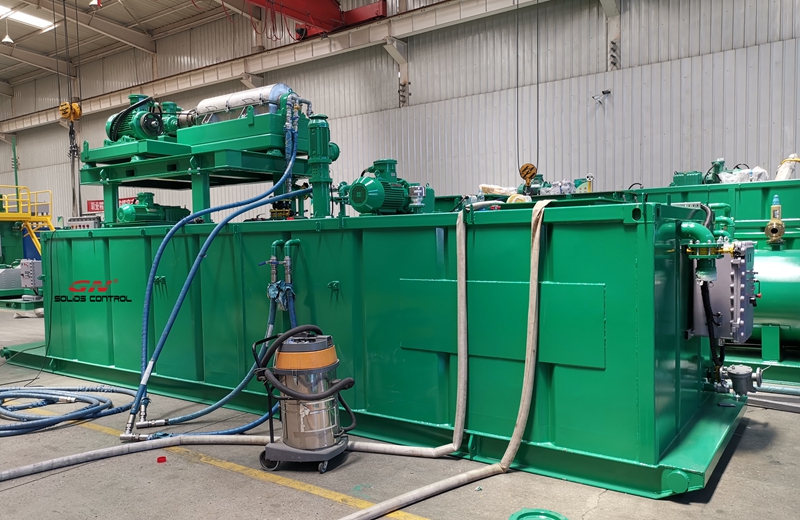 The working process of the oil sludge separation system:
1) Coarse solids separation modular: with one unit of high G force drying shaker with adjustable G force up to 7.5G, 1mm or 2mm opening screens are installed on the shaker to separate the coarse solids, it is quipped with internal spraying system and sealing cover to prevent oil sludge spilling. The mud tank under the shale shaker is with internal heating lines to heat and mix the oil sludge so that it will be easier to be treated by decanter centrifuge.
2) Decanter centrifuge modular: one unit of VFD decanter centrifuge installed on the mud tank with heating lines, mud tank accessories, The positive progressive displacement pump as feeding pump of decanter centrifuge , the feeding pump feed the oil sludge from shale shaker tank to decanter centrifuge to separate the fine solids cut point 2~5 microns. The mud agitator mixed the oil sludge after treatment and it will flow to the inclined plate clarifier to separate the ultra fine solids before oil water separator.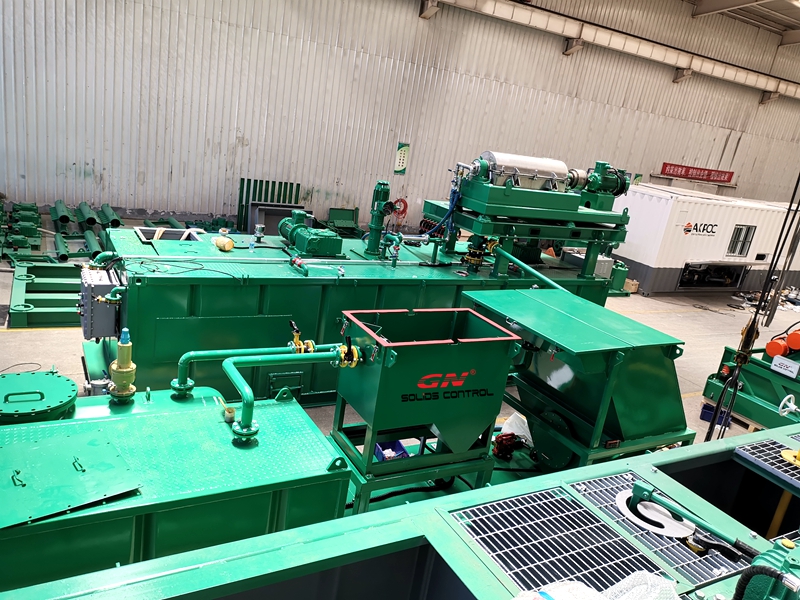 3) Inclined plate clarifier: It is used to separate the ultra fine solids from the oil water mixture.
4) Oil water separator: to separate oil and water, the pure oil will be pumped to oil tank, the recovered water will be pumped to water storage tank and it can be reused for circulation or hot water for heating.
We have standard oil sludge separation system with 1m3/h, 5m5/h and 15m3/h for option, for more information, pls contact with GN solids control.