2 mud tank mixing system are ready for shipment which will be used for trenchless engineering work. GN desander unit for TBM, Piling is the first phase separation and second phase separation system, we have 3 models of desander unit for option, GNMS-200D, GNMS-500D, GNMS-1000D with treating capacity 200gpm, 500gpm, 1000gpm. GNMS-200D desander unit separation cut point is 15 microns, GNMS-500D desander unit separation cut point is 40 microns.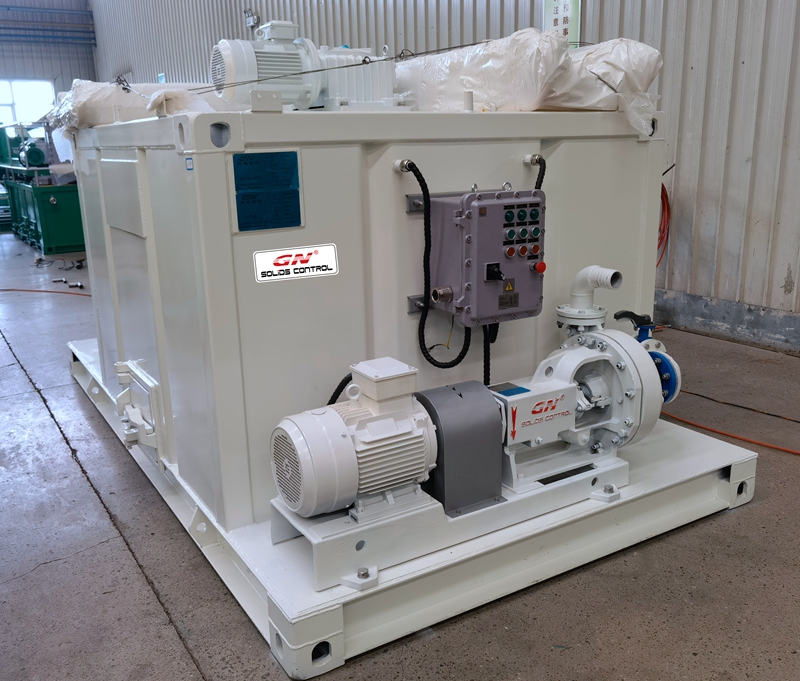 After TBM desander unit, the fluids can be recovered, if the silt is accumulated too much in the fluids, dewatering centrifuge unit should be used to separate the ultra fine solids, by using proper chemicals, most of the solids bigger than 1 microns can be separated out, the customer can get clear water recovery and dry solids for easier disposal. The unit can be installed inside standard container with windows, doors for less noise and sun/water proof. For less cost, the chemical dosing unit can be also installed on the dewatering centrifuge tank.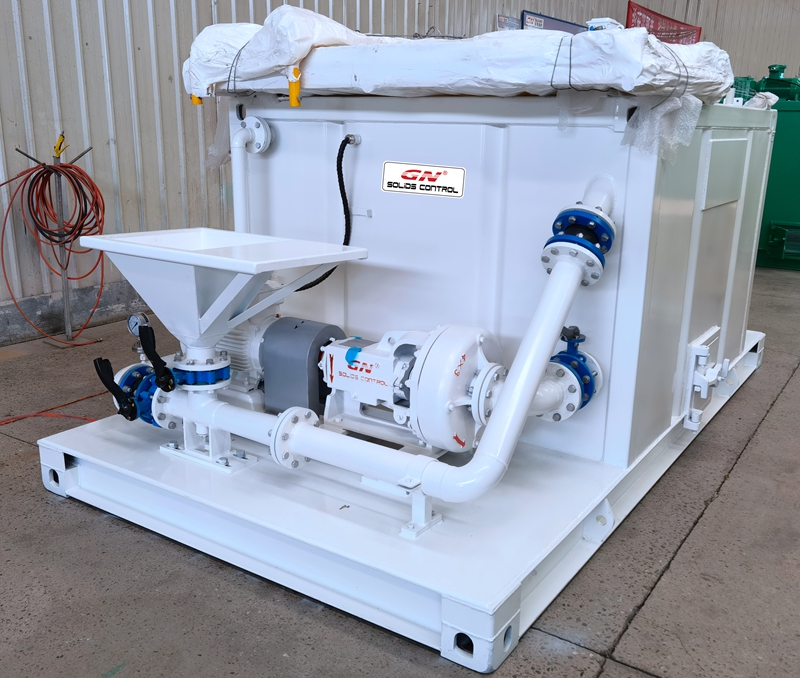 To prepare for new drilling fluids, the mud mixing tank should be applied. We can design mud mixing system with different mixing capacity and different chemicals according to client's requirement. Recently 2 mud tank mixing system are ready for shipment for trenchless engineering company. Their mud mixing system including 2 package of mixing tank, the first tank with 1 transfer pump, 1 mixing pump with 1 mixing hopper ( venturi type), all of them are installed on one mud tank skid with pipelines and accessories. The second mixing tank with 1 transfer pump, 2 mixing pump with 1 venturi type mixing hopper, and 2 chemical mixing tank with mud agitator on top for better agitating. Each mixing pump with 1 individual control panel, the chemicals should be provided by customer based on their requirement.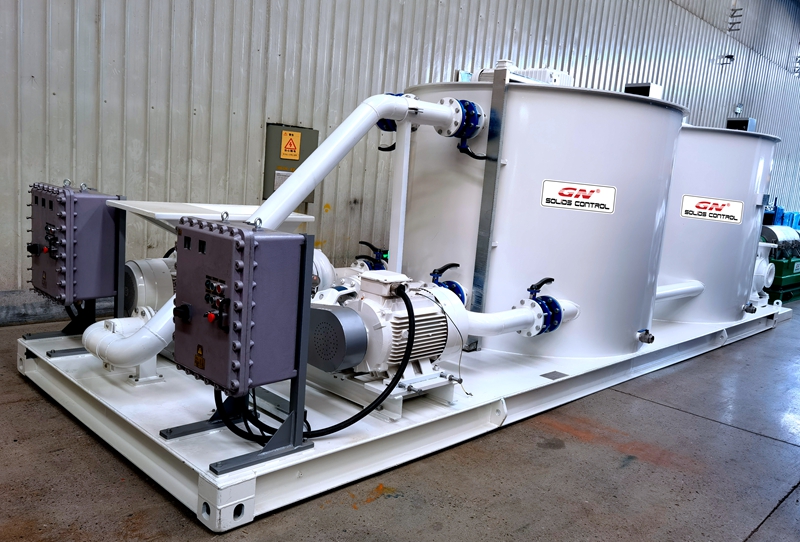 For more information, pls contact with GN sales engineer.