As the professional manufacturer of oil sludge treatment unit in China, recently we shipped one set of oil sludge treatment unit to our client in China. This is our standard oil sludge treatment unit, including the components below: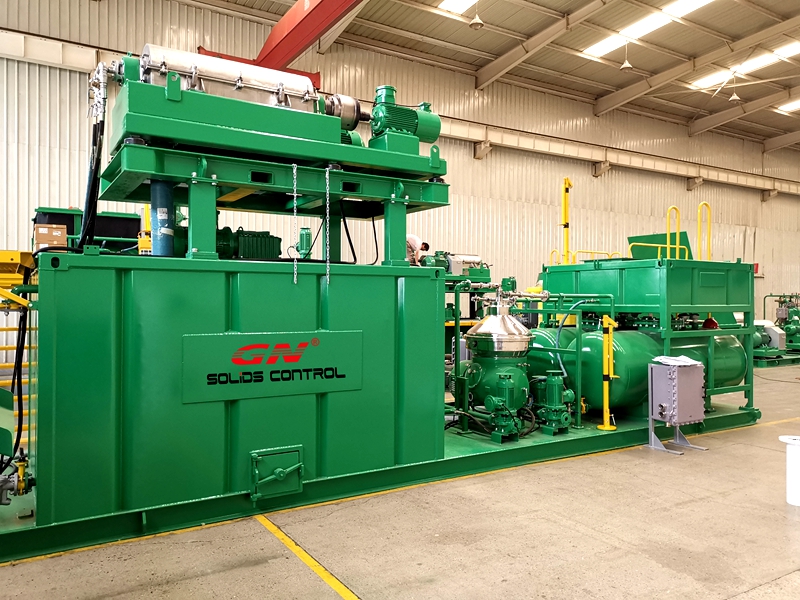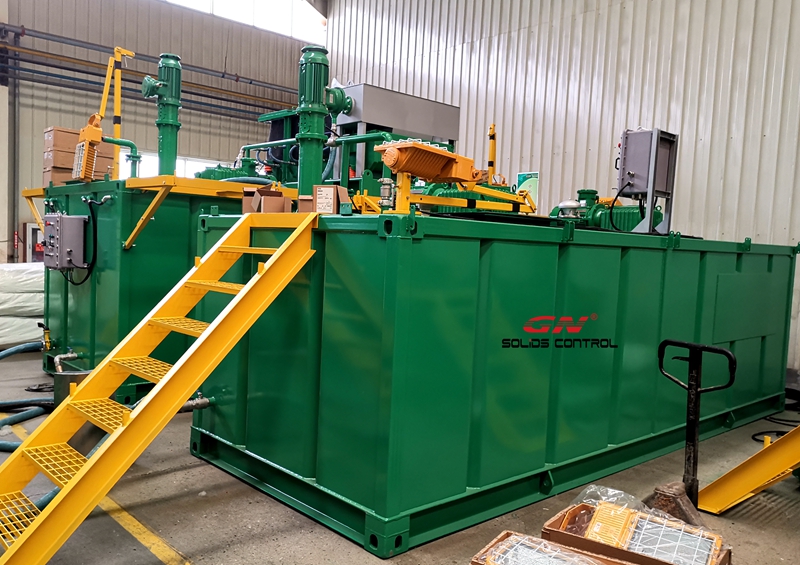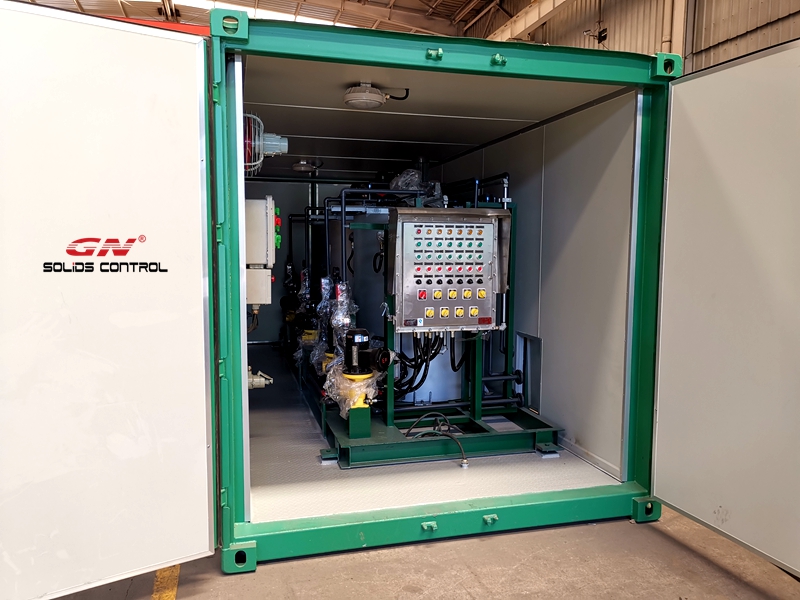 Pre-mixing tank, including submersible slurry pump, mud agitator, mud tank, liquid level meter, lighting, heating lines, accessories, pipelines.
Vacuum pump to transfer the oil sludge from waste pit to the oil sludge separation unit. It is 100% air operated pump without electricity power supply.
Shale shaker modular including shale shaker with sealing cover and internal spray system in case that the high viscosity oil sludge blinding the screen opening. The shale shaker is to separate the coarse solids from the oil sludge so that it will not damage the decanter centrifuge, and the working life of decanter centrifuge will be longer.
Centrifuge package modular including one unit of 2 phase decanter centrifuge, screw pump as feeding pump of decanter centrifuge, 3 phase centrifuge to separate oil from water, flushing tank with flushing pump, centrifuge tank skid to install the centrifuge on it, buffer tank for oil and water storage, the oil will be automatically pumped to oil storage tank once it reach the setting level. The water will be automatically pumped to water storage tank or back to the circulation system. The liquid level meter is applied to monitor the liquid level.
GN decanter centrifuge features:
1) Bowl material is made of duplex stainless steel 2304, and other components are made of SS316L. The collection box is made of stainless steel for better corrosion.
2) The screw is made of SS304 by centrifugal casting heating up to 1000 degree.
3) The bearing is SKF brand for longer working life
4) The screw propeller is protected by tungsten carbide tiles, which is repairable once it is damaged.