As the professional manufacturer of TBM slurry separation plant in China, GN Solids control can design and produce mud cleaning/ recycling/ mixing tank system for all kinds of solids and liquid separation applications. An efficient TBM slurry separation plant is the successful use of slurry supported tunnel boring machine (TBM) and pipe jacking machines. Normally the TBM projects are footprint limited, GN designed TBM slurry separation plant is with compact design and reliable performance, convenient maintenance.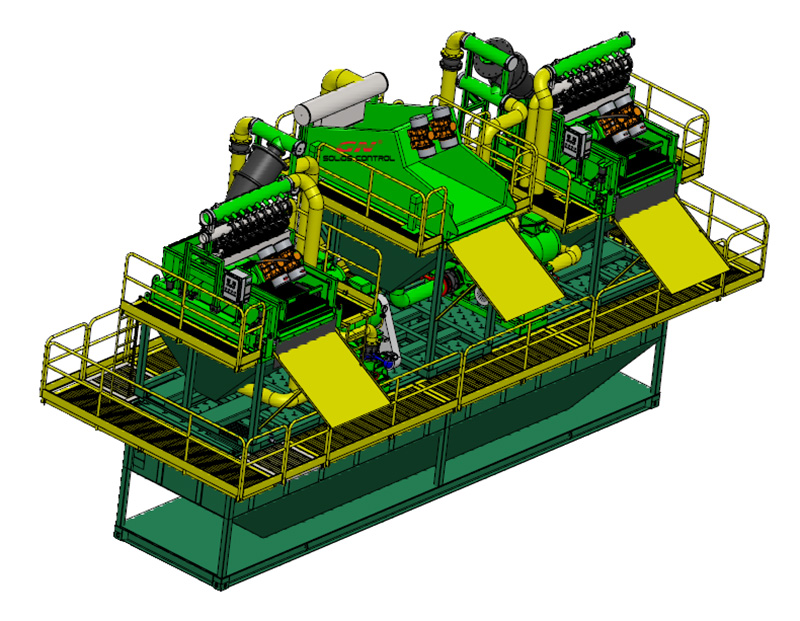 Main features of GN TBM slurry separation plant:
1) Compact footprint, reliable working
2) Easy transportation, containerized size for convenient movement, the user can easily move it from one project to another.
3) 5 phase separation system for better result
4) Economic proposal and high configuration proposal for option based on different requirement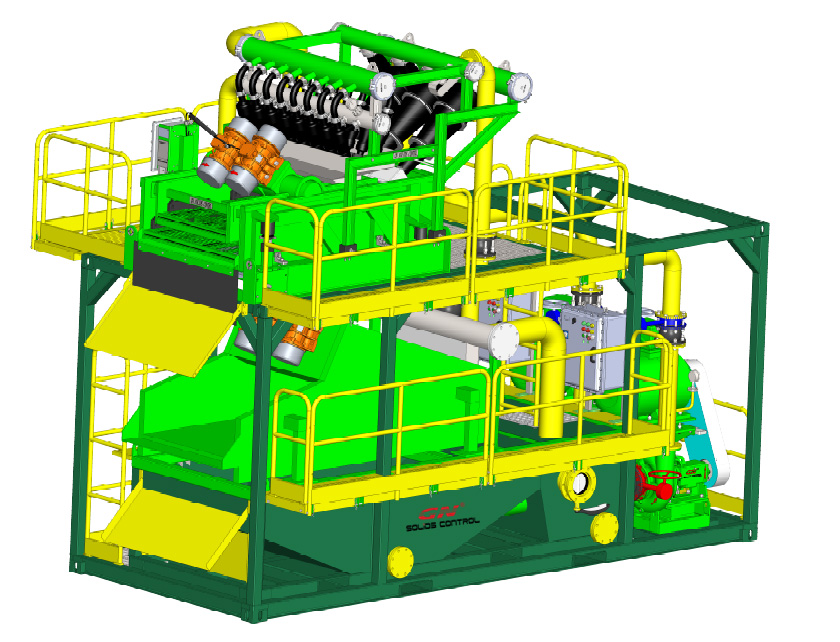 For example, if the project required solids separation cut point is only 45 microns, we will suggest economic proposal for GNMS-500D and GNMS-1000D, the treating capacity is 500gpm and 1000gpm, the desander cone installed on the double deck shale shaker, the feeding pump can feed to mud to desander cone and also work as transfer pump, the control panel also installed on the same unit. The mud discharged from desander cone dropped down to the mud tank as intermediate tank, it will flow to the storage tank finally.
If the client need a high configuration proposal with bigger treating capacity and the cut point is below 20 microns, we will provide GNTBM-240, GNTBM-360, GNTBM-500 models, for example, if the client required capacity is 800m3/h capacity, we will use GNTBM-360 with GNTBM-500 as combination system. If the user required capacity is 1000m3/h, we will use 2 units of GNTBM-500 slurry separation plant. And so on, 1500m3/h slurry separation unit with 3 units of GNTBM-500 system.
For more details, pls contact with GN solids sales.