Mud agitator is drilling mud agitating and mixing equipment of solids control system. All the mud tank compartments except for sander trap should be agitated to avoid solids deposition at the tank bottom and maintain a consistent mixture throughout the surface system. The mud agitator use an electric motor to drive single or double impeller blades which flow the mud in a pattern throughout the mud tank. The mud agitator prevents settling enhances the efficiency of solids removal equipmnets, such as shale shaker, desander, desilter, decanter centrifuge, degasser, etc.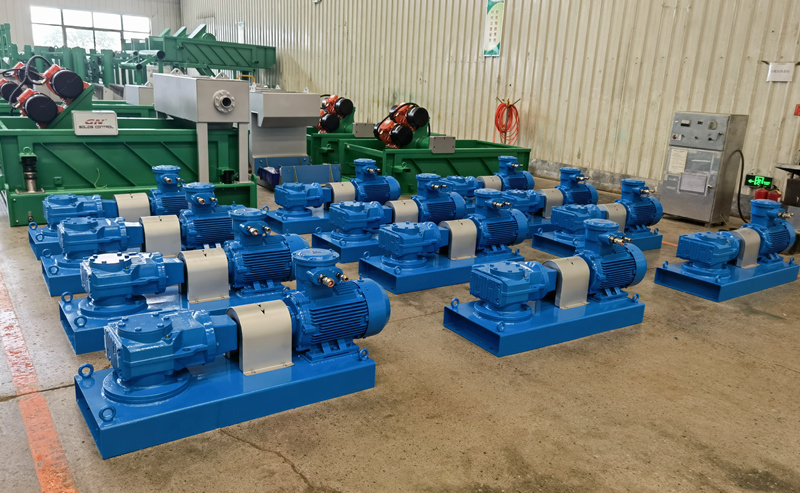 According to the mud weight, mud tank dimension, mud tank design ( round or square), mud agitator qty, desired turnover ratio ,the user will select proper size impeller, agitator qty, motor and even impeller qty ( single layer or double layer). If the agitator model and qty is not proper used, it will lead overheating and over current and lead over torque to damage the mud agitator. The main components of the mud agitator including electric motor ,gearbox, mounting plate, agitator shaft, impeller, and stabilizer, there are direct connection and coupler connection based on different requirement. Based on different type gearbox, there are helical bevel type gearbox and worm wheel type gearbox. Based on mud tank dimension and remained room, there are horizontal type mud agitator or vertical mud agitator. Based on different ambient temperature, the required gear oil is different. If the gearbox oil temperature exceeds the upper limit or the motor temperature exceed 95℃, and there is vibration and abnormal noise, the user should stop the agitator immediately for inspection.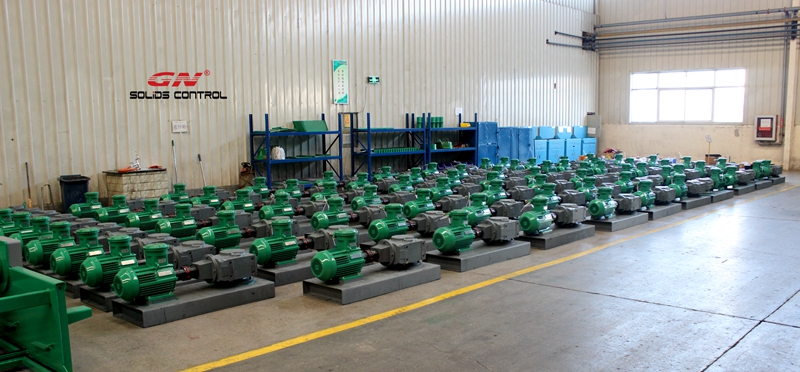 GN produced mud agitator utilized heavy duty helical bevel gearbox, direct connection, horizontally installed, which is with compact size, reliable operation, low noise, good mixing performance, the explosion proof motor can be CNEX, ATEX or IEC EX standard to meet different explosion proof standard.