Recently one batch of 18 inch decanter centrifuges and mud agitators are ready for shipment to Offshore drilling company.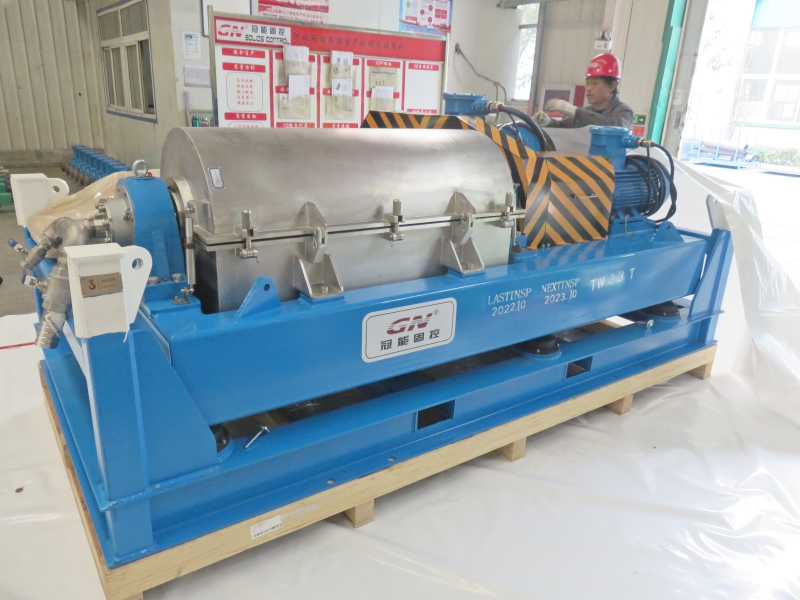 The decanter centrifuge with 4 lifting pads which meets the lifting requirement of offshore drilling company. The centrifuge pulley protection cover is painted with safety mark. The main motor and back drive motor comply with ATEX explosion proof standard for offshore used. The 18 inch decanter centrifuge model number is GNLW453, the bowl diameter is 18inch (450mm), bowl length is 61 inch (1540mm), the typical treating capacity is 264gpm (60m3/h) for drilling fluids. The max bowl speed is 3200rpm, the typical bowl speed is up to 2800rpm, the max G force is 2578G, typical G force is 1973G, the main motor is 55KW, the back drive motor is 22KW. The recommend feeding pump motor is 15KW. The mechanical separation cut point is 2 ~5 microns.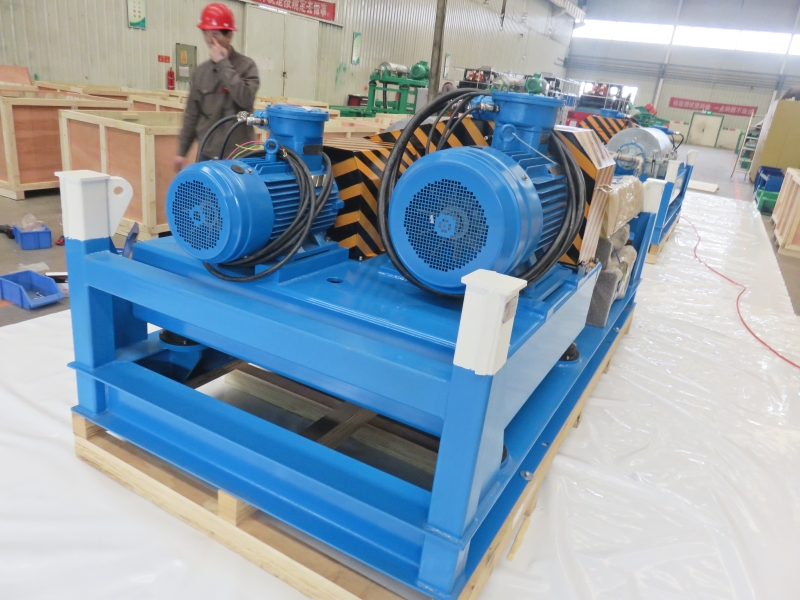 Features of offshore used decanter centrifuge:
1) Compact structure, smaller footprint, lifting pad to meet offshore lifting standard
2) ATEX certified motor and control panel to meet offshore use
3) The screw is protected by tungsten carbide tiles for longer life and easy maintenance
4) The bowl is made of duplex stainless steel SS2304 by centrifugal casting
5) The solids discharge port and fluids distribution port is protected by tungsten carbide inserts for wear resistance.
The coupler type mud agitator consists of C face ATEX explosion proof motor, helical bevel heavy duty gearbox, coupler painted with yellow color, offshore standard skid, agitator shaft, impeller, stabilizer. It is suitable for oil based mud , water based mud and synthetic based mud. Based on mud tank dimension, we will use different size impeller.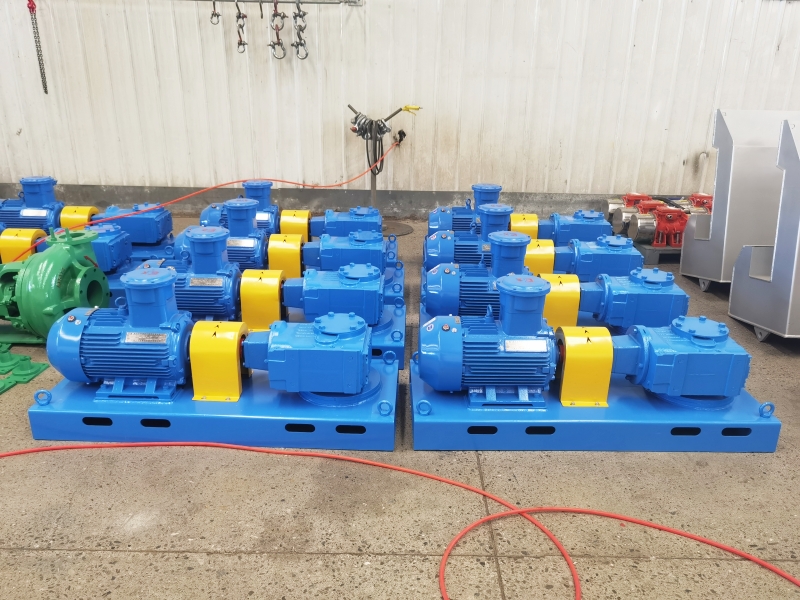 Except for coupling connection mud agitator, GN also produce direct connection mud agitator with helical bevel type gearbox, We can provide different models mud agitators for your different applications.