One set of 15m3/h oil sludge treatment system shipment to domestic client for oil sludge separation project in China. As one of the professional manufacturer of oil sludge treatment system in China, GN solids control have 3 standard models with different treating capacity for your option, including 1 ~2 m3/h, 5m3/h, 15m3/h. If you need bigger treating capacity, we suggest to use several units of oil sludge treatment system.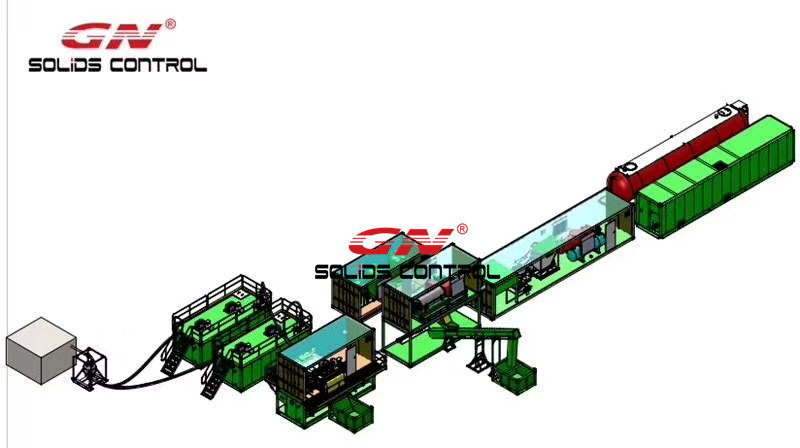 A basic oil sludge treatment system including: vacuum pump, pre-mixing tank modular, coarse solids separation shale shaker modular, chemical dosing system, decanter centrifuge and 3 phase centrifuge separation skid with buffer tanks. The decanter centrifuge and 3 phase separation skid is the most essential components, the other modular in separate skid is to separate the coarse solids as much as possible and reduce the solids content, so that the decanter centrifuge will not be easily damaged because of high solids content, and the oil is easily separated from the solids. When the solids content is below 5%, and the solids size is below 1 microns, it can be freely treated by the disc centrifuge and get the pure oil, water and few solids.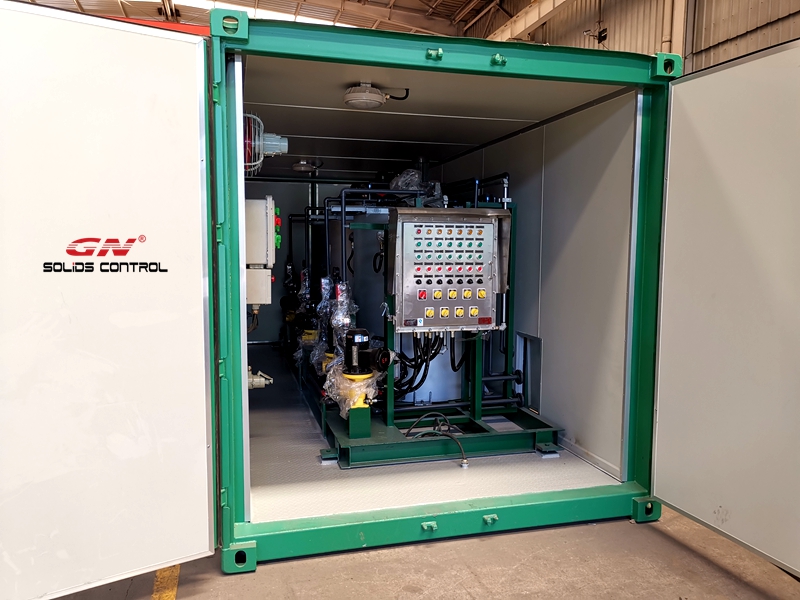 For cheaper price and higher treating capacity, inclined plate clarifier, oil water separator can be utilized when the required performance result is permit, as the discharged solids with too much moisture, and separated water with much suspended mass, the separated oil BSW is also high, by using proper chemicals, the result will be better. The advantages is with cheaper price, higher treating capacity, no electricity power is required, when there is explosive gas involved in the sloop oil , it can be used freely without explosion .
We can design customized oil sludge treatment system according to different client's requirement, pls contact with our sales engineer for more information.