Recently GN has one unit of oil sludge treatment unit for sale, welcome to contact with sales engineer for more details. We have 3 models of oil sludge treatment unit with different treating capacity for option, 1 m3/h, 5 m3/h, 15 m3/h. The one we have in stock is 1 m3/h model. All the motor, control panels are explosion proof, suitable for application of oil & gas industry.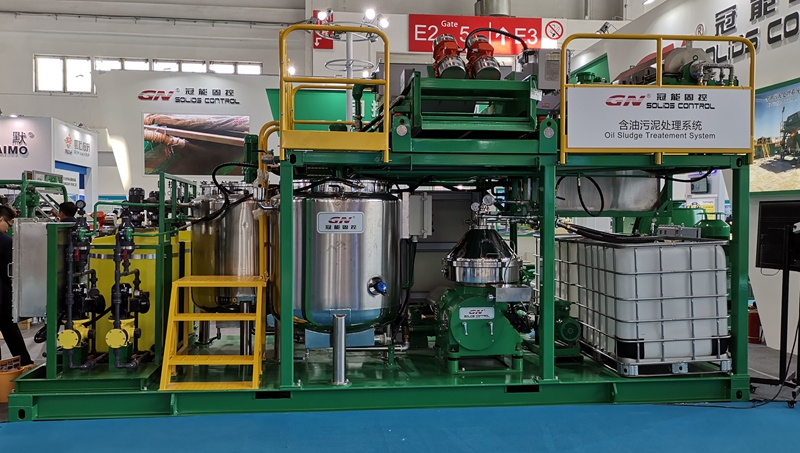 The configuration including: 1 ea pre-mixing tank with heating lines & mud agitator, 1 ea shaker tank with heating line and transfer pump, 1 ea 2 panel shale shaker, 1 ea mini decanter centrifuge, 1 ea centrifuge feeding pump, 1 ea disc centrifuge, 1 ea oil storage tank, 1 ea water storage tank, 1 unit of chemical dosing unit, pipelines and electric control system, all of the items installed one skid for convenient operation and land transportation.
The oil sludge treatment unit is used widely for Crude Oil tank cleaning sludge, Refinery plant waste oil sludge, Drilling waste oil sludge.
The working process is as below: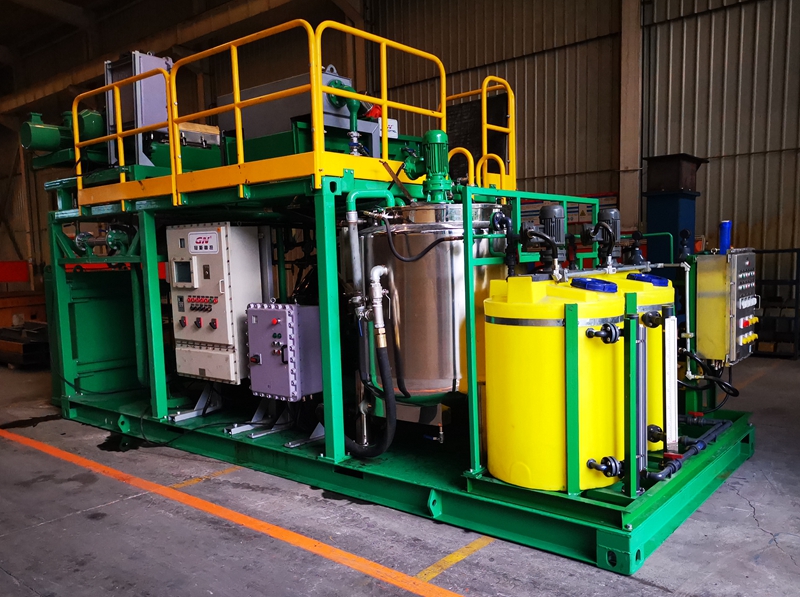 The sludge vacuum pump pick up the oil sludge from the waste pit to pre-mixing tank, ( for the compact unit with 1 m3/h capacity, the user dump the material to the pre-mixing tank directly by folk lift or crane ), the oil sludge is heating up to 60℃ to increase the flowability and make it easily to separate in the next process. The transfer pump will transfer the oil sludge to shale shaker to separate the coarse solids, the fluids dropped into the second tank which also equipped with heating lines inside, the decanter centrifuge feeding pump feed the fluids to decanter centrifuge to separate fine solids, the fluids flow to buffer tank, then flow to disc centrifuge to recover oil and water, the water and oil are storage into 2 box separately.