The disc stack separator and decanter centrifuge is the core equipments for oil sludge treatment system, a complete set of oil sludge treatment system including sludge vacuum pump, pre-mixing modular, coarse solids separation shaker modular, 3 phase separation modular. According to client's requirement and the treated material condition, the user can select they required modular.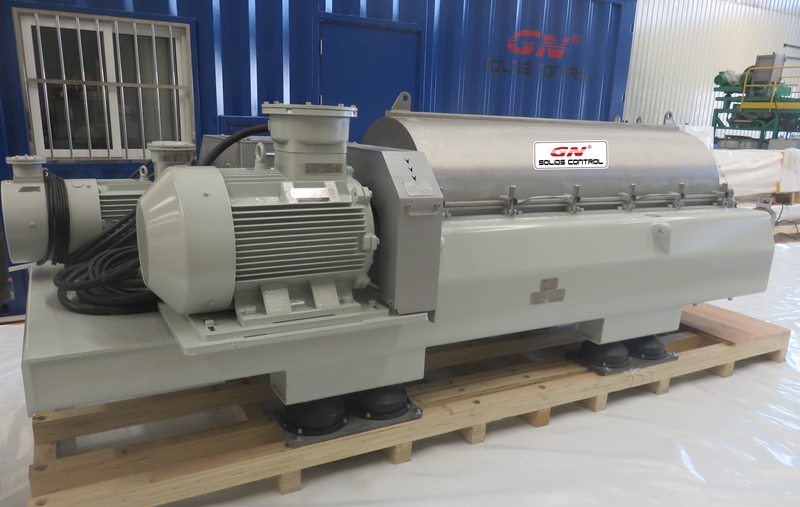 The 3 phase separation modular including decanter centrifuge with its feed pump, telescopic skid, disc centrifuge with its buffer tank, oil storage tank with oil pump, water storage tank with water pump, all the equipments are installed on the same skid for convenient operation and transportation. The client can make other accessories by themselves, the major equipments disc stack separator and decanter centrifuge technical configuration is as below:
GNLW-454ET decanter centrifuge with bowl diameter 18 inch(450mm) , bowl length 74.5 inch (1890mm), max speed is 3500rpm, max G force is 3084G, bowl L/R ratio is 4.2
The bowl straight cone is made of duplex stainless steel 2304, the other bowl components are made of stainless steel 316L, the screw is made of stainless steel, the screw propeller is protected by tungsten carbide tiles, the bearing is SKF brand for longer working life, the solids discharged port and fluids discharge port are all protected by tungsten alloy. The bowl collection box are also made of stainless steel material.
GNSD-90 disc stack separator technical spec: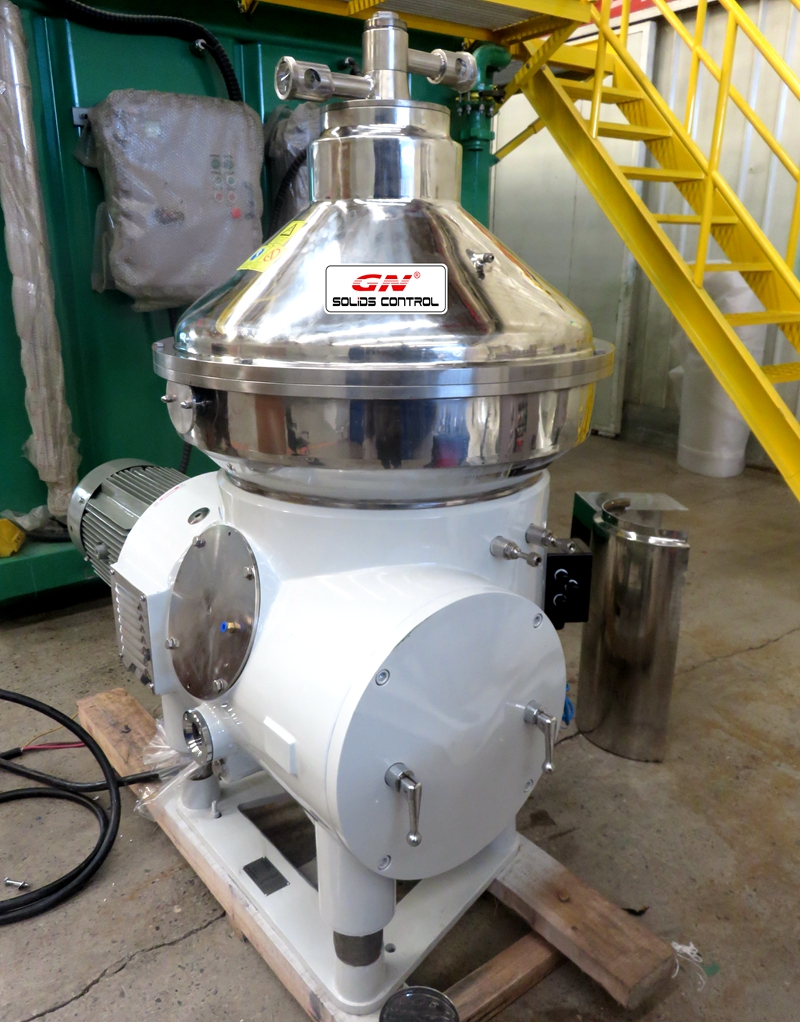 Bowl diameter is 580mm, slide piston is 500mm, the max speed is 6150rpm, max G force is 12273G, motor power is 18.5KW, the starting time is 10 to 15 minutes.
The allowed solids content to feed into disc centrifuge should be less than 3%, the solids size should be as small as possible to reduce the abrasion.
For a customized solution of oil sludge separation system, pls contact with GN sales engineer.