We are going to ship 2 sets of shale shakers and one batch of shaker screens to South America, as the most professional manufacturer of shale shaker and shaker screens in China, GN solids control design and produce 2 panel shale shaker, 3 panel shale shaker and 4 panel shale shaker and dual deck shale shaker with different treating capacity.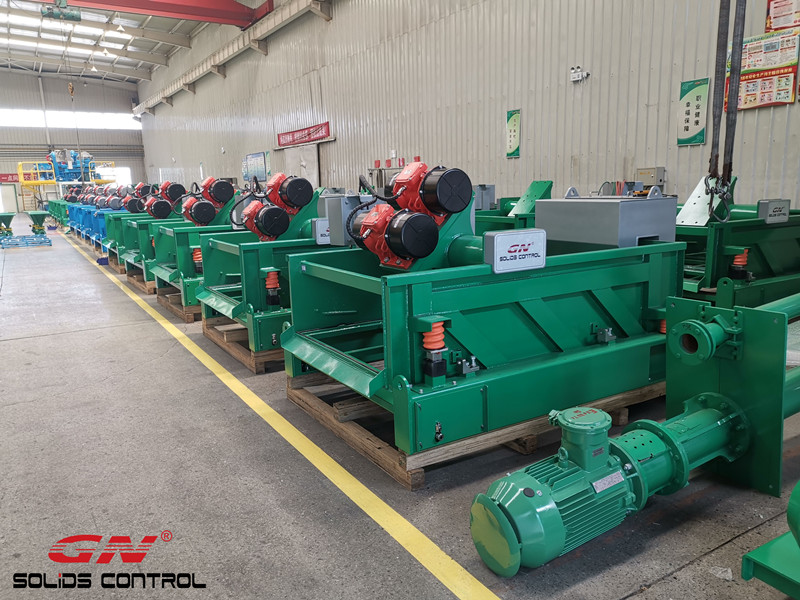 We produce the OEM composite material shaker screens for our own shale shaker, we can also produce replacement shaker screens for world famous brand shale shaker, like Swaco Mongoose, Brandt Cobra, Derrick FLC 500, FLC 2000, FSI, KPT, etc. The shaker screens are packed in sea worthy pallet package which is container loading design.
Shale shaker is the most important equipment for solids control system, a good performance shale shaker can reduce the drilling waste volume effectively and reduce the cost of drilling waste management. When installed the hydrocyclones frame on the shale shaker, it will become the mud cleaner, desander cone, desilter cone and underflow shale shaker 3 in 1. By using different numbers desander cone and desilter cone, the treating capacity is different. GNZJ703F-1S8N mud cleaner with 500gpm treating capacity, GNZJ703F-2S12N mud cleaner with 1000gpm treating capacity, GNZJ703F-3S16N mud cleaner with 1500gpm treating capacity.
The order including 2 units of 3 panel linear motion shale shaker, we can also produce dual motion shale shaker with linear motion and progressive elliptical motion for different applications equipped with different vibration motors. The shale shakers are used to treat water based drilling fluids, it can be also used for SOBM and OBM. It can reduce the solids content and protect the centrifugal pump impeller, which will be easily damaged if the solids content is too high. The mud engineer will use different mesh shaker screens according to the drilling fluids conditions.