This week one batch of GNZS594J-SHBJ shale shaker and GNSB8×6C-13J centrifugal pumps are ready for shipment to India.
GNZS594J-SHBJ shale shaker with 4 panel of 585x1165mm composite material frame shaker screens. The vibration mode is linear motion, reference treating capacity is 140m3/h by API40 shaker screen, it is drived by 2ea 2.3HP Italy Oli brand vibration motor. The vibration G force is up to 7.5G and it is adjustable. The screen area is 2.73m2, and the deck angle adjustment range is from -1° to +5°. The shale shaker application including oil & gas drilling mud solids control, oil & gas drilling waste management, oil sludge treatment unit, HDD mud treatment, TBM slurry separation, construction slurry mud treatment, mining drilling mud treatment and other types of mud treatment.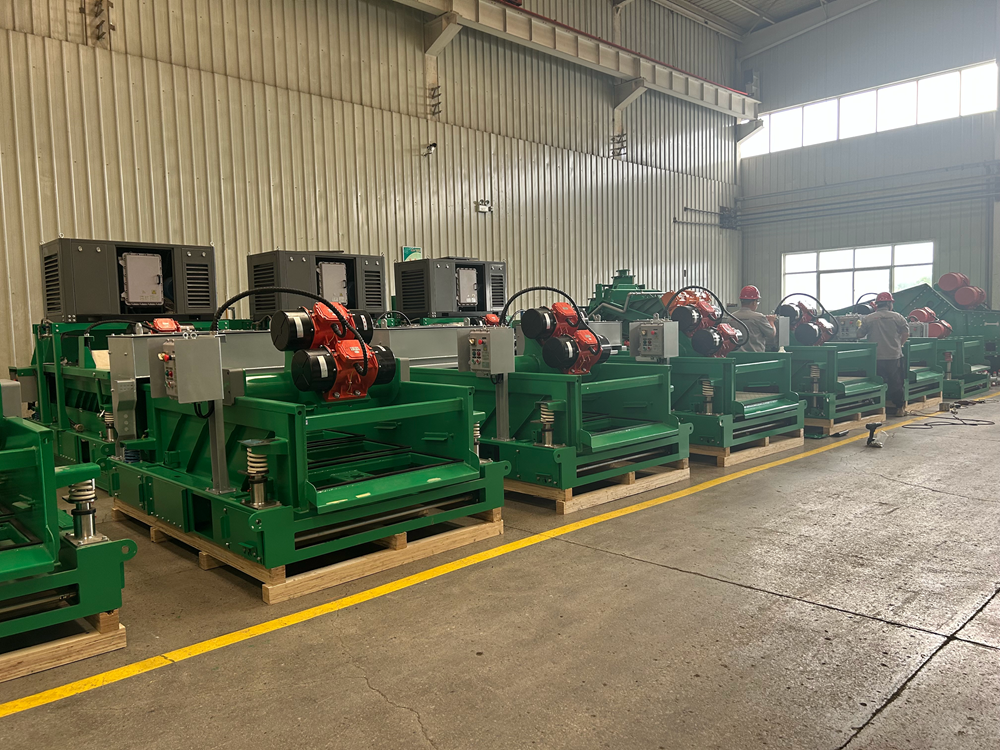 The starter and vibration motor have different explosion proof standard for option: CNEX / ATEX / IECEx, standard ExdIIBT4. The shaker screens installed on the shale shaker is produced comply with API RP13C standard, with 3 layers of stainless steel 316L wire mesh and composite material frame for longer working life.
Fast disassembly design of sealing strip on shaker deck bottom, it is convenient to replace the sealing rubber, wear resistant polyurethane rubber strip with good sealing effect and longer working life. Also side fluids outlet plate and bottom fluids outlet plate is removable with sealing rubber.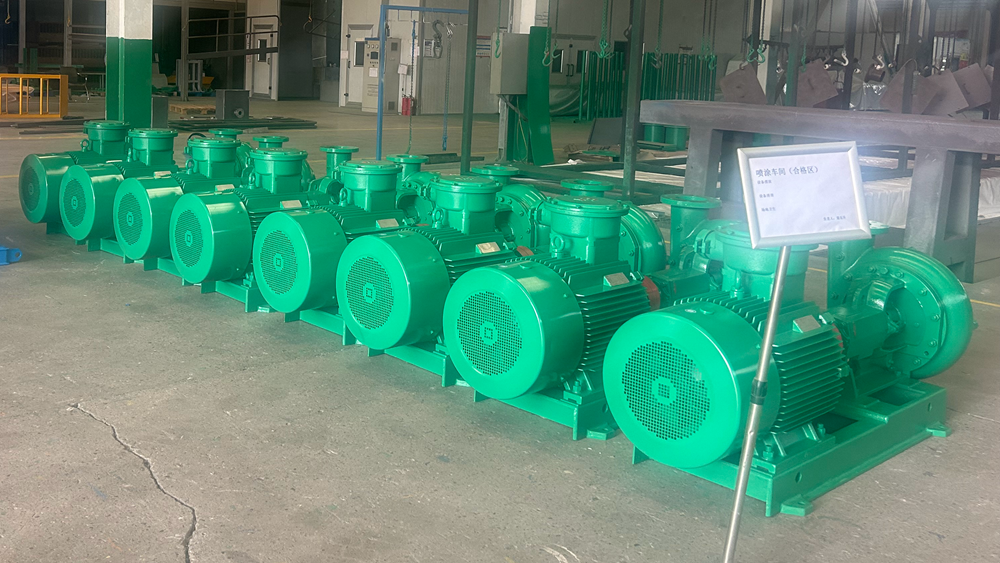 8 units of GNSB8×6C-13J centrifugal pump (55KW) is used as transfer pump of the slurry, the electric control panel is installed on the skid to control the electric motor.The pump casing and impeller is made from hard ductile iron alloy to extend the working life, and all the spare parts are interchangeable with international famous brand centrifugal pump to outsource the spare parts easily.
If you need linear motion shale shaker and centrifugal pump, pls contact with GN solids control.