WBM waste treatment main equipments including drilling cuttings drying shaker, high speed/ VFD decanter centrifuge, drilling cuttings solidification unit, chemical dosing unit, the basical working process is as below: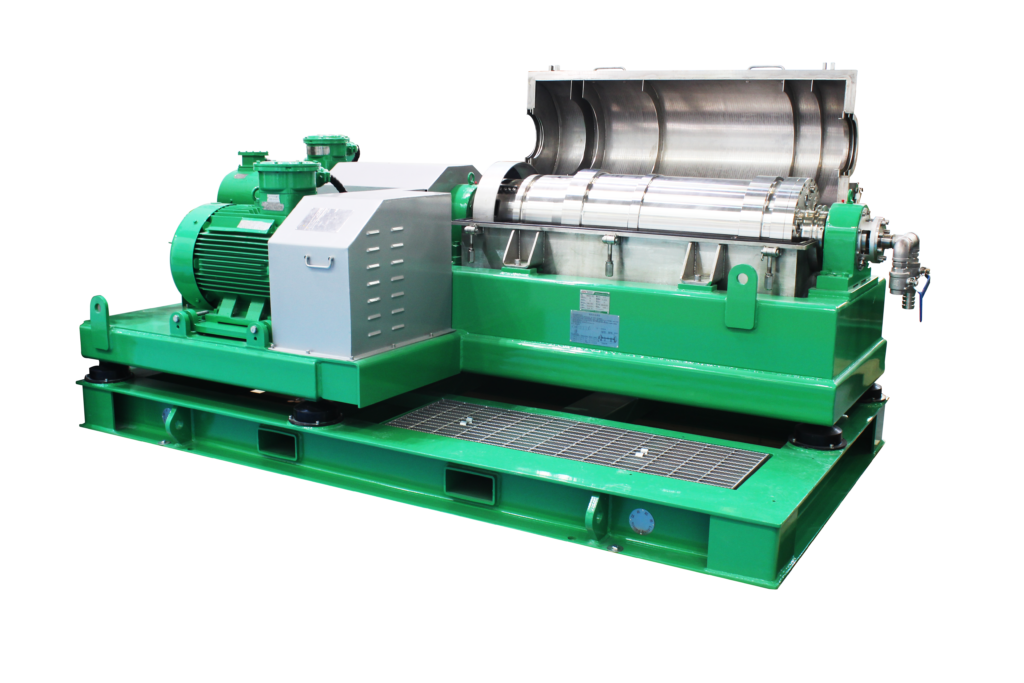 2 units of drying shaker standard modular to be installed under the solids control shale shaker to pick up the water based mud drilling cuttings, the cuttings collection box is equipped for each drying shaker to collect the waste. The discharged fluids dropped into the catch tank under each drying shaker through shaker screens, the feeding pump transfer the fluids to VFD decanter centrifuge, which is installed on the telescopic skid with VFD control panel, the feeding pump is also installed on the centrifuge skid. The fluids from decanter centrifuge flow to intermediate tank ,the submersible slurry pump transfer the fluids back to solids control system reserve tank.
The discharged solids from drying shaker, decanter centrifuge, and the drilling waste collected by screw conveyor from desander, desilter, solids control decanter centrifuge are all feed to cuttings solidification unit, mixed with cement and lime (solidifying agent) in the vessel to get the dry disposal material, the solidified drilling waste can be used for landfill since the hazardous material will not leak, it is safe for landfill.
If the treated fluids will not be reused to prepare for new drilling fluids, and the user want to get pure water, chemical dosing system with VFD dewatering centrifuge will be used, the decanter centrifuge can separate cut point up to 1 microns by adding flocculants. The decanter centrifuge is drived by VFD control panel with self cooling system or air conditioner, which is positive pressurized, 3 VFD including main motor, back drive motor, pump motor.
If you need a customized solution for water based mud drilling waste treatment system, pls contact with GN solids sales engineer.