One unit of solids liquid separation system and one decanter centrifuge package to Europe client. The solids removal unit can be widely used for mining core drilling waste water treatment. The separation cut point is 2~5 microns, the recycled water can be re-used for drilling, the user will save drilling cost, less water consumption, less waste produced.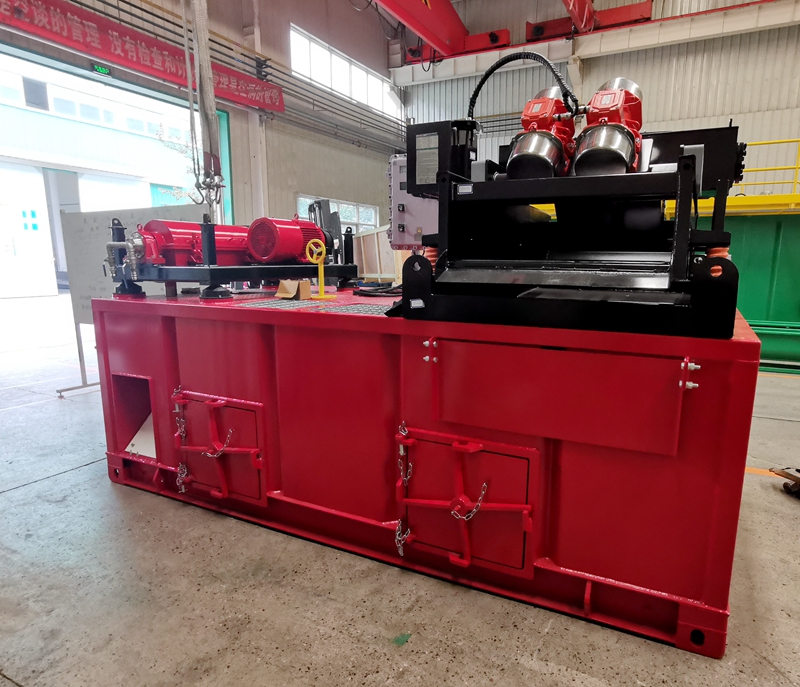 The submersible slurry pump is picking up to transfer the waste sludge from pit to the solids liquid separation system shale shaker. The shale shaker is used to separate big solids and reduce solids content, the GNLW223-VFD decanter centrifuge is to separate fine solids bigger than 2 microns, the screw pump as feeding pump of the VFD decanter centrifuge, the flow rate can be adjusted by changing the frequency of the pump motor, it will be controlled by the decanter centrifuge VFD control panel. All of these equipments are installed on top of the mud tank with tank accessories.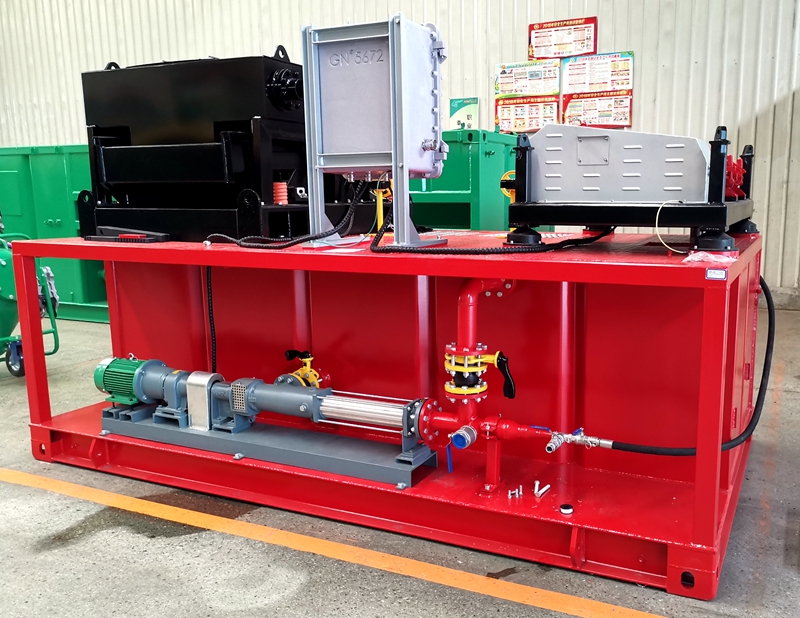 The decanter centrifuge package GNLW224E is extra required, the discharged water is more clear since the bowl length is longer than GNLW223 series decanter centrifuge. Both of the bowl diameter is 9 inch ( 220mm), the bowl length of 223 series is 670mm, the bowl length of 224 series is 924mm, the ratio of 223 series is 3, the ratio of 224 centrifuge is 4.2, the fluids can be treated better and get more clear water.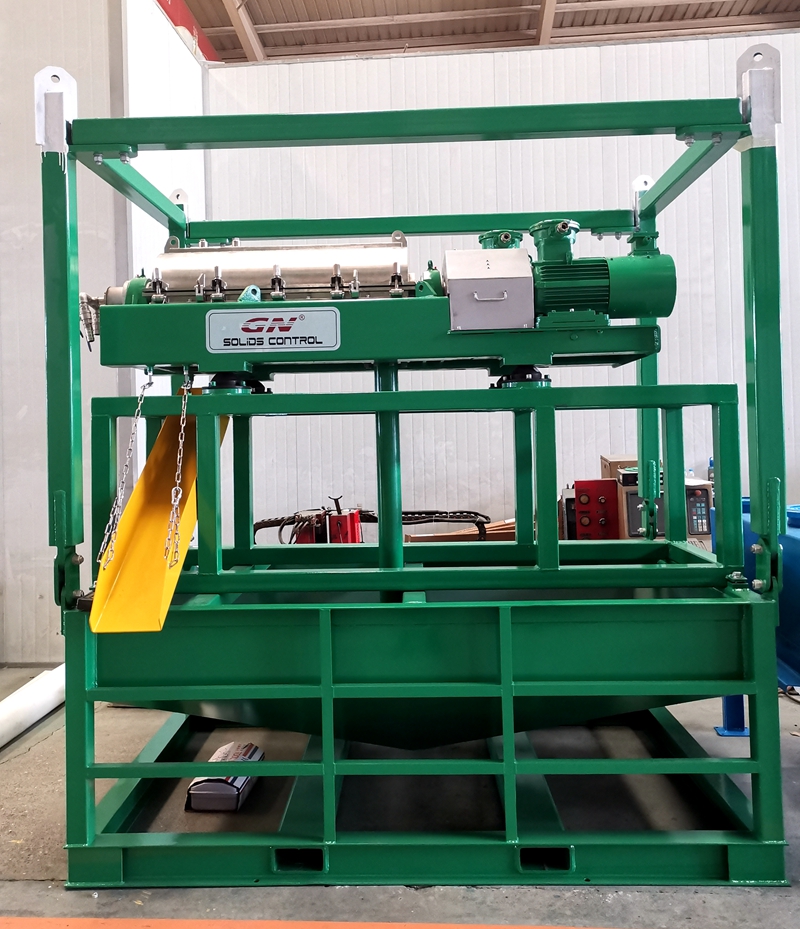 9 inch bowl decanter centrifuge is the mini centrifuge among GN decanter centrifuges, we can also produce 14 inch bowl, 18 inch bowl, 22 inch bowl and 30 inch bowl decanter centrifuge with different bowl length, different rotation speed, different G force and different treating capacity for your various applications. If you need a waste water treatment solution and customized separation system, pls contact with GN solids sales.