Recently we shipped shaker separation package to environmental service company, the working process is very simple, firstly the solids liquid mixture slurry are feed to shale shaker through top box pipelines, the slurry flow to buffer box firstly and move forward evenly from the first shaker screen to the last shaker screens, through vibration strength, the solids are separated out from the liquids, the dry solids are collected by cutting box and the fluids are collected by catching tank, the centrifugal pump installed on the tank will transfer the fluids to other place.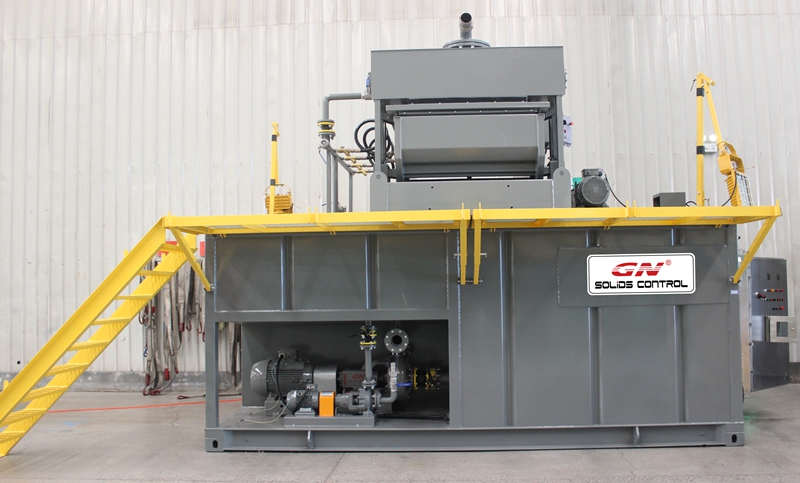 If required further treatment, decanter centrifuge with dewatering unit can be used, by using proper chemicals, the decanter centrifuge separation cut point it up to 1 micron, most of the ultra fine solids are separated out, the clear water is recycled, it can be sent to further water treatment process or it can be reused.
Features of drying shale shaker: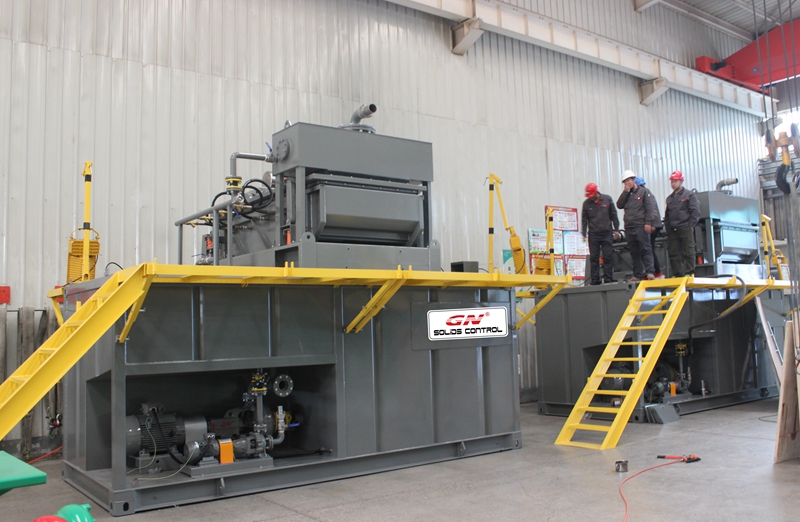 The shaker screen installed on the shale shaker is produced by GN solids control and the composite material frame shaker screen can work longer working life and storage for longer time.
The water spray system are equipped with the shale shaker to avoid blocking the shaker screen.
The high G force up to 8.0 G for better drying performance provided by 2 vibration motor
The different mesh screens can be used to separate different size solids as per requirement.
For further treatment decanter centrifuge, we can produce different size centrifuge with different treating capacity, from 9 inch bowl, 14 inch bowl, 18 inch bowl, 22 inch bowl, 30 inch bowl and different bowl length, we can also make customized design decanter centrifuge according to our customer's material to be treated.
For a proper solution of solids liquid separation, pls contact with GN solids engineer.