The mini decanter centrifuge is shipped to South America for solids liquid separation project. The function is to separate the ultra fine solids from the waste water, so that most of the fine solids can be separated out to get qualified liquid, which can be disposal directly or sent to third party waste water treatment facility for further treatment.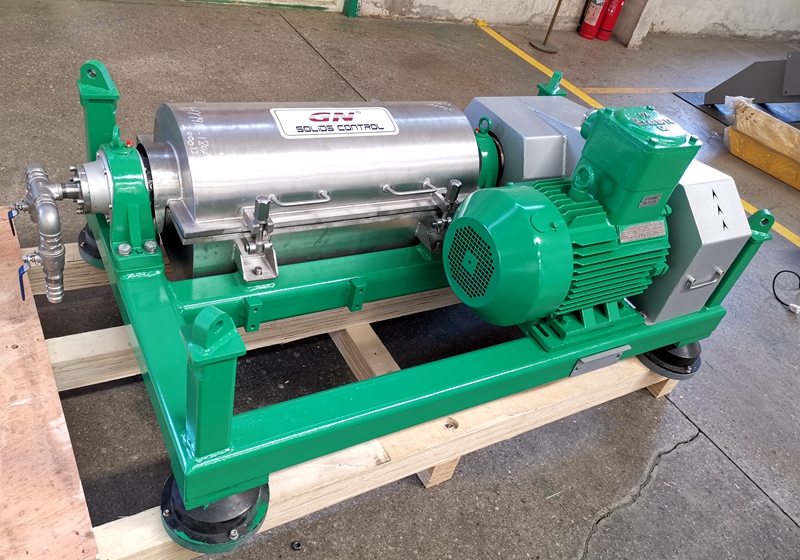 There are 2 models of mini decanter centrifuge for option, GNLW223D decanter centrifuge is normally used for diamond core drilling waste water treatment to recover water for reuse, also it can be used for mini oil sludge separation unit. GNLW224E-VFD decanter centrifuge can be used to treat waste water with high viscosity and higher density. The models with same bowl diameter 9 inch, but the bowl length is different. GNLW224E-VFD bowl length is 36.4inch, which is much longer than GNLW223D bowl length 26.4 inch, the waste water can stay longer inside the bowl, the discharged solids is much drier for easier disposal, the treated fluids is more clear, if necessary, proper chemical should be used together to increase the treatment capability. The mechanical separation cut point is 2 microns, by adding chemicals, it can treat solids up to 1 microns.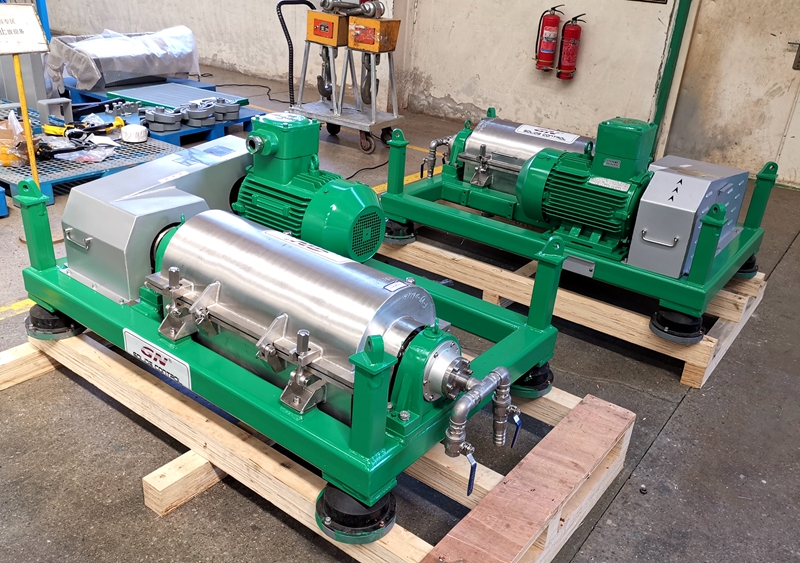 GNLW223D decanter centrifuge max bowl speed is 4500rpm, the typical speed is 3800rpm, gearbox ratio is 35:1, gearbox torch is 500N.M., max G force is 2492G, typical G force is 1777G. GNLW224E-VFD decanter centrifuge max bowl speed is 5000rpm, the typical speed is 0~4500rpm, gearbox ratio is 95:1, gearbox torch is 1400N.M., max G force is 3077G, typical G force is 2493G.
The bowl material is made of stainless steel 316, the screw is made of SS 304, and the propeller protection is by tungsten carbide tiles. The bearing is top brand NSK/FAG for longer working life. And the solids discharge port and fluids distribution port are both protected by tungsten alloy.