Last week GN solids control showed our composite material shaker screens in Jakarta, Indonesia for the oil show OGI 2017 successfully.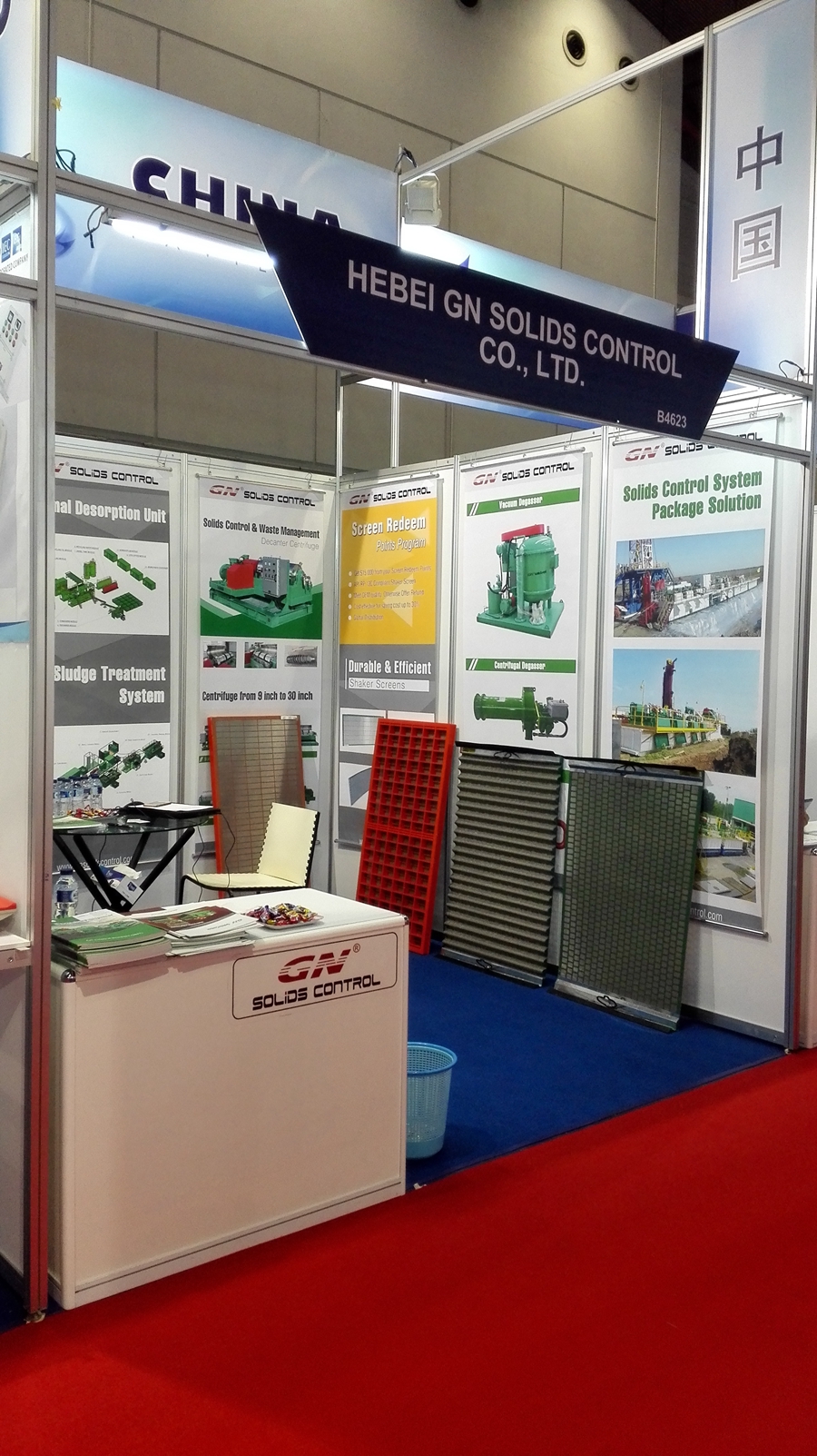 The shaker screens we showed at OGI 2017 as below:
1)    Replacement shaker screen for Swaco Mongoose PT, composite material frame
2)    Replacement shaker screens for Brandt King Cobra, composite material frame
3)    Replacement shaker screens for Derrick 500 series shaker, pyramid type
4)    Replacement shaker screens for Derrick 500 series shaker, flat type
A lot of clients showed their interests in our shaker screens, including oil & gas drilling contractors, oil companies.
The clients also interested in GN oil sludge treatment system and Thermal Desorption Unit, and GN drilling cuttings treatment system. GN solids control mainly focus on the manufacture of oil drilling solids control system and drilling waste management system.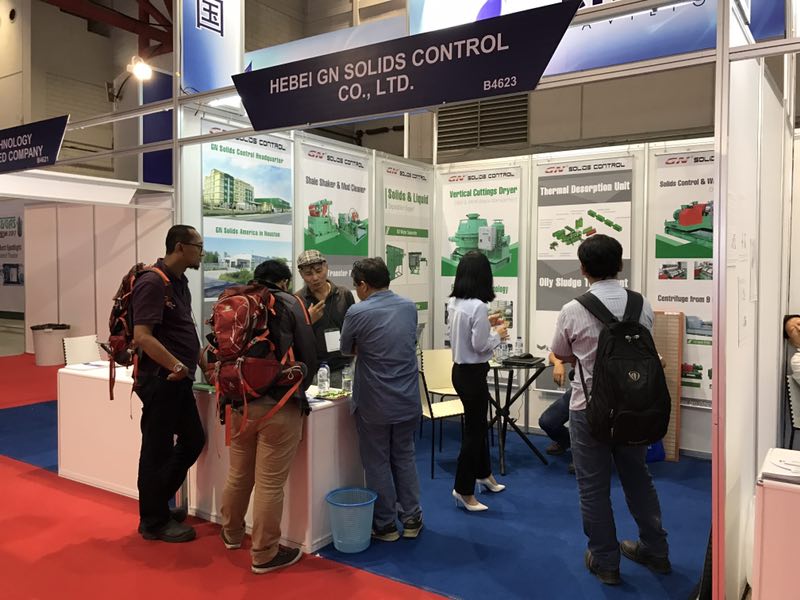 The oil sludge treatment system and TDU is mainly used for the oil waste from the refinery oil tank bottom cleaning , oil waste pit in the rig site, etc. The unique design with compact design and proper treatment process made the oil sludge treatment system very popular during the oil waste treatment contractors.
GN drilling waste management system including the vertical cuttings dryer, decanter centrifuge with feeding pump for oil based drilling cuttings treatment, high G drying shaker , decanter centrifuge with screw pump, mud tank for water based cuttings treatment system. We also showed our international case study for the drilling waste management in Russia, middle east , Africa, South America, Indonesia, etc. countries.
We also showed our case study for mud recycling system of CBM, Geothermal drilling, water well drilling, HDD, boring pile, TBM, etc works.
Solids control equipments are our traditional equipments, including shale shaker, mud cleaner, desander, desilter, vacuum degasser, centrifugal degasser, decanter centrifuge, centrifugal pump, mud tank system, mud agitator, mud gun, etc.