GN solids control as the top manufacturer of solids control equipments in China, we continue to expand our business for oil & gas drilling companies and service companies, in the meanwhile, we keep developing new applications such as oil sludge separation for refinery, industry waste water treatment, TBM waste water recovery dewatering unit, centrifugal pump ( industry pump) and TDU ( Thermal Desorption unit). We are going to ship triple shale shaker unit to Asia country for drilling company, the main components includes: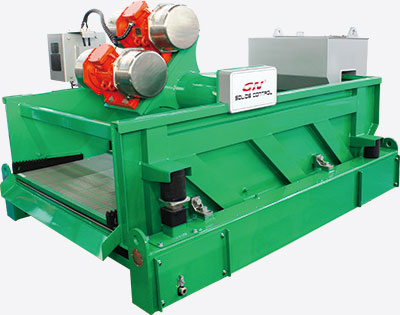 1)    Triple shale shaker skid
2)    Possem belly with buffer box
3)    3 units of 4 panel shale shaker, each shaker installed with 4 pcs of composite material frame shaker screens as per client's required API NO.
4)    Mud cleaner with 3 ea 10inch desander cone, 16 ea of 4 inch desilter cone, with the same bottom shale shaker with the triple shale shaker
5)    Extra shakers screens for operation
If you require the triple shale shaker or tandem shale shaker, twin shale shaker, pls contact with GN solids control for more information.
The purpose to make the triple shale shaker unit is for convenient shipment, easy installation and save place in the mud tank. We installed DGMS / UL/ ATEX/ CE / IEC EX/ CNEX approval vibration motors 2 units on each shale shaker, and the starter is explosion proof with rain proof/ sun proof cover.
GN also provide middle speed centrifuge for barite recovery, high speed centrifuge for low gravity solids separation, VFD decanter centrifuge for drilling fluids recycling. Centrifugal type degasser or vacuum degasser to separate the gas from the gas-cut drilling mud. We also provide complete solids control system based on the client's special requirement, with all the solids control equipments installed, including mud agitator, mud gun, centrifugal pump, water pump, diesel pump, slurry pump, mud gas separator.