As one of the most professional manufacturer of solids control equipments in China, GN solids control recently shipped one batch of vacuum degasser and mud cleaner to Middle East for oil & gas drilling rig solids control system.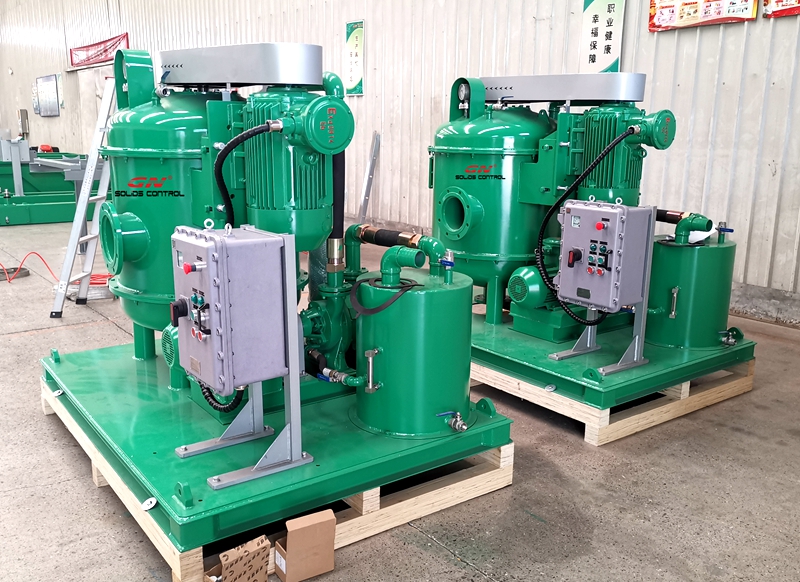 We have 2 models of horizontal vacuum degasser, GNZCQ270B & GNZCQ360B, with treating capacity 270m3/h and 360 m3/h. The technical specification is as below:
GNZCQ270B:
vacuum degree : -0.02~-0.04 Mpa
Rotation Speed: 700rpm
Main Motor Power: 22KW
Pump Motor Power: 7.5KW
Suction line: 6 inch
Discharge line: 8 inch
If there is no enough space to install horizontal vacuum degasser, we also have option of vertically installed centrifugal degasser with treating capacity of 300 m3/h. It is with big capacity, high rate of degassing, smaller footprint, less energy consumption, easy operation and maintenance.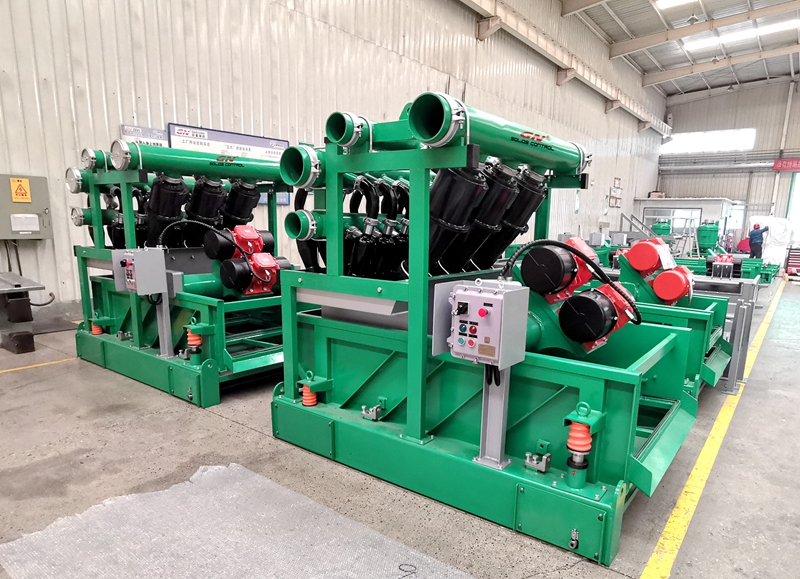 The mud cleaner is desander cone, desilter cone, bottom shale shaker 3 in 1. We can also provide customized design for the combination of hydrocyclones and bottom shale shaker, like desander cone + bottom shaker or desilter cone + bottom shale shaker, desilter cone + double deck shale shaker, desander cone + double deck bottom shale shaker for different applications. Compare with separate desander and desilter without bottom shale shaker, the mud cleaner with smaller footprint and better separation performance, the user can get more drilling fluids and much drier discharged solids.
For the bottom shale shaker option, we have 3 panel shale shaker, 4 panel shale shaker , 2 panel shale shaker, double deck shale shaker and tandem shale shaker to meet different requirement. All the shaker screens are with composite material frame which is produced by GN own screen workshop. We can produce shaker screens from API 20 to API 300 and our shaker screens are produced comply with API RP13C.
For more information about solids control equipments and shaker screens, pls contact with GN solids control.