GN solids control just back from the oil exhibition OTC 2019 in Houston, TX. We have 2 stands at OTC as usual, the stand photo is as below:
Booth No. 1: NRG Center 4361 (GN Solids Control)
Booth No. 2: NRG Arena 8341 (GN Solids America)
After the show, all the equipments are shipped back to our Houston warehouse. We have a lot of equipments and different API mesh size shaker screens there for clients in North America and South America.
What equipments we exhibited at OTC?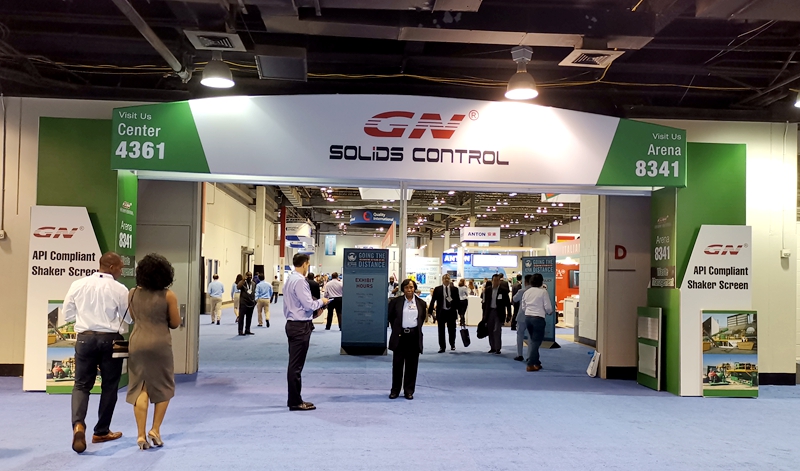 1) Sludge vacuum pump: It is ideal pump to transfer oil sludge, oil contaminated soil, sand, animal waste, sludge waste, drilling waste, powder cements and other types of sludge. The 100% air operated vacuum pump do not need electricity power. The air compressor should be required to drive the vacuum pump.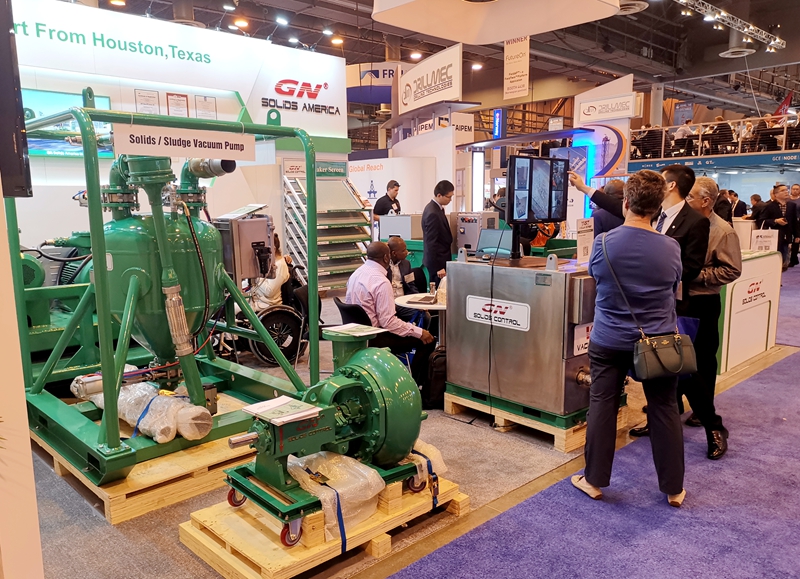 2) The ViST vacuum screen is installed under the shale shaker last screen or outside the shale shaker to dry the discharged drilling cuttings and recover more drilling fluids. It will improve the separation efficiency and save money for the user.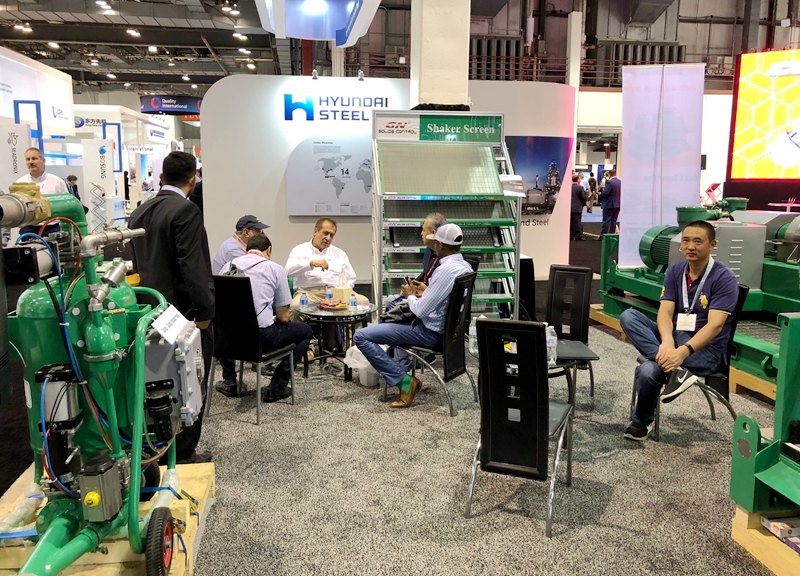 3) Different models shaker screens: the composite material shaker screens with bigger screen area and longer working life, we can produce OEM shaker screens for GN shale shaker and replacement shaker screens for Derrick, Brandt, SWACO, FSI, etc. brand shale shakers.
4) The centrifugal pump spare parts are all interchangeable with world famous brand centrifugal pump, the impeller and pump casing are all made of hard ductile iron alloy.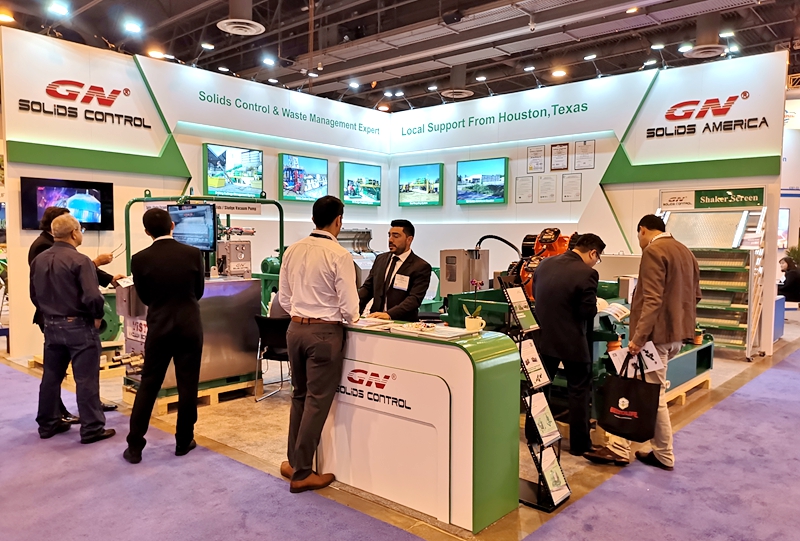 5) The VFD decanter centrifuge can be used for dewatering unit, drilling fluids treatment, drilling waste management system, waste water treatment, oil sludge treatment, and industrial water treatment, etc. applications. We can produce different bowl size decanter centrifuge of 9 inch, 14 inch, 18 inch, 22 inch, 30 inch with different treating capacity.