This week GN solids control shipped 3 sets of solids control equipments to Europe. The equipments list including:
9 units of linear motion shale shaker
3 units of mud cleaner
3 units of decanter centrifuge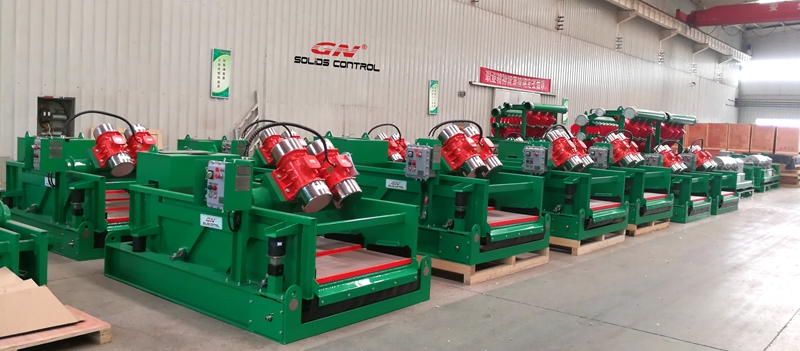 These equipments are the main solids control equipments in our products line, as a top manufacturer of solids control equipments and drilling waste management system in China, linear motion shale shaker, mud cleaner and decanter centrifuge are the best sold products. Some clients want to buy mud tanks locally to save delivery time and sea freight cost, and install GN equipments on top of the mud tank system. Others want to replace the old equipments on their old tanks. The client collect the information of the solids control equipments from several solids control equipments manufacturers in China and compare the technical offer and commercial offer, the client choose GN solids control only.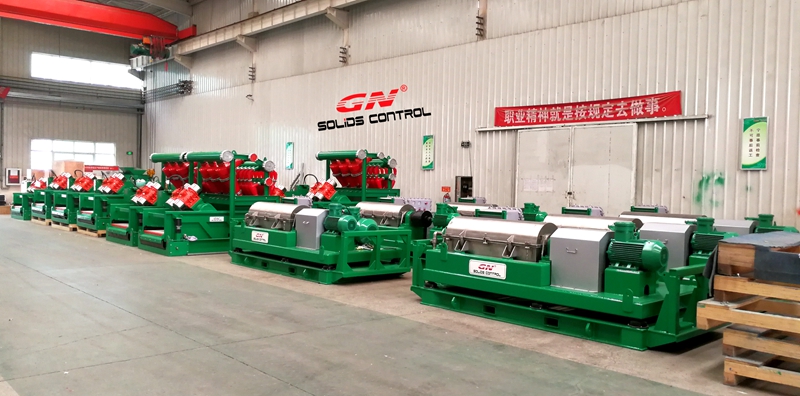 The decanter centrifuge can be used for both LGS and Barite recovery. The 3200rpm pulley is installed on the centrifuge for low gravity solids, when the client want to use the centrifuge for barite recovery, they can replace the pulley to 2200rpm.
We also provide the VFD control panel to adjust the frequency of the motor to change the rotation speed of the decanter centrifuge, so the client can use the centrifuge for low gravity solids, high gravity solids, barite recovery.
Continue reading →