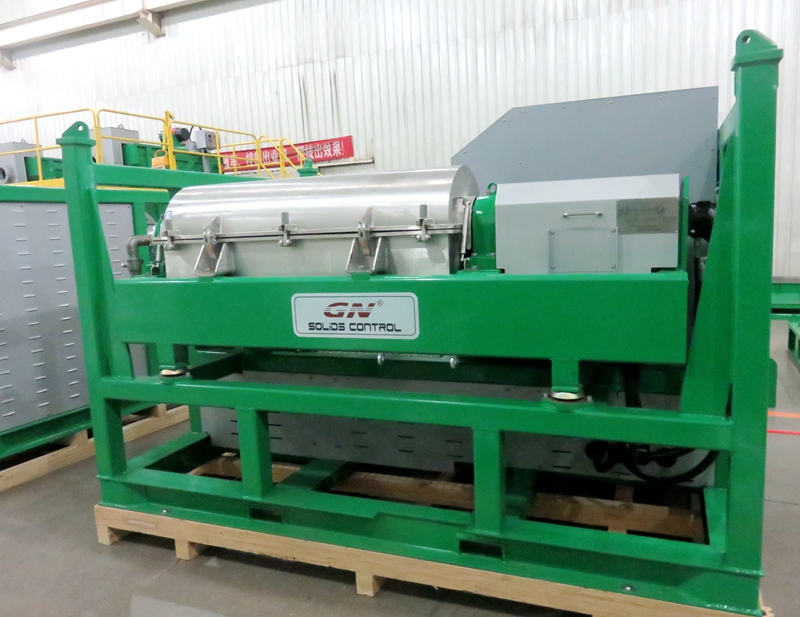 Recently we shipped 4 package of fully hydraulic drive decanter centrifuge for Middle East client, including the feeding pump of decanter centrifuge with manually adjust speed . This is a repeat order of the client, the driven unit is Viscotherm and Rotidiff from Sweden.
The 4 package of decanter centrifuges are with 14 inch bowl, which are made by centrifugal casting and using SS2205 or SS2304. The screw propeller is protected by tungsten carbide tiles or build up welding. The solids discharge port and fluids distribution port are protected by tungsten carbide alloy. The customer can choose centrifuge support legs, solids discharge trough, telescopic skid for option.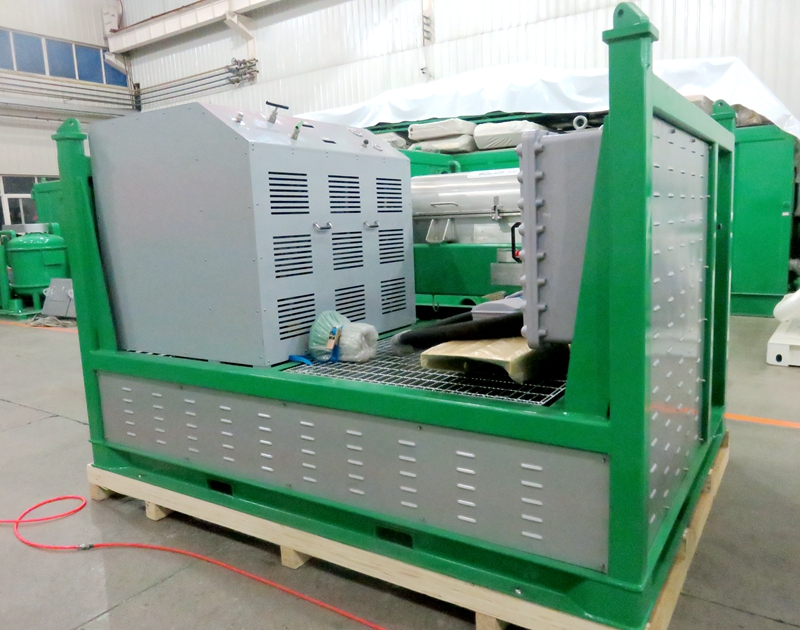 Except for full hydraulic drive decanter centrifuge, GN solids control also produced VFD decanter centrifuge and rated speed decanter centrifuge to meet for different requirement. The purpose to use full hydraulic drive decanter centrifuge instead of VFD decanter centrifuge is to adopt it in high temperature ambient for heavy mud with flexible bowl speed and differential speed, especially in Middle east and Africa and other high temperature area.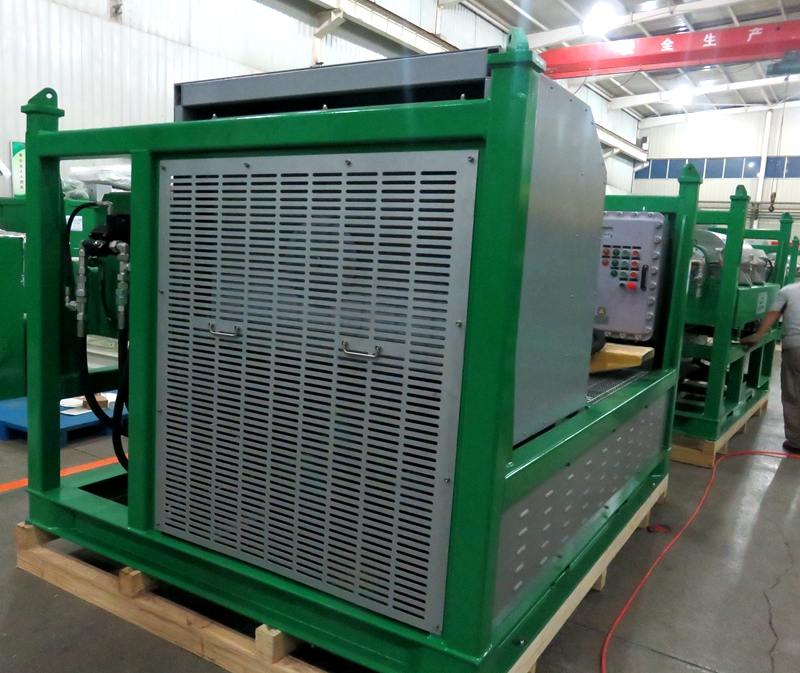 The VFD decanter centrifuge can be also used in such high temperature area up to 55℃, based on different explosion proof standard requied for electric motor and control panel, we have 2 design: one is VFD control panel with self cooling system, the other one is VFD control panel with air conditioner for cooling. But when environment temperature is higher than 50 ℃,full hydraulic drive decanter centrifuge is more suitable for such applications, even though the price is a little higher, and the maintenance cost is higher compared with VFD decanter centrifuge which is drived by electricity. The rated speed decanter centrifuge can be used for solids control system drilling fluids treatment, when used it for barite recovery, the user can replace middle speed pulleys with belts.