Recently one batch of drilling waste management equipments are ready for shipment to our international clients, the equipments list including:
1) One unit of vertical cuttings dryer GNCD930, it can be widely used for treatment of drilling cuttings discharged from oil based mud (OBM) and synthetic based mud (SBM), the standard speed is 900rpm and G force is up to 420G, VFD drive is available for adjusting speed to maximize the vertical cuttings dryer performance. The cuttings dryer flights on the rotor is hard facing to HRC65 for longer working life. It equipped with individual oil lubrication system with automatic alarm for pressure limit. The main motor and oil pump motor is interlocked with each other to avoid the start of the main motor prior to the oil pump motor start.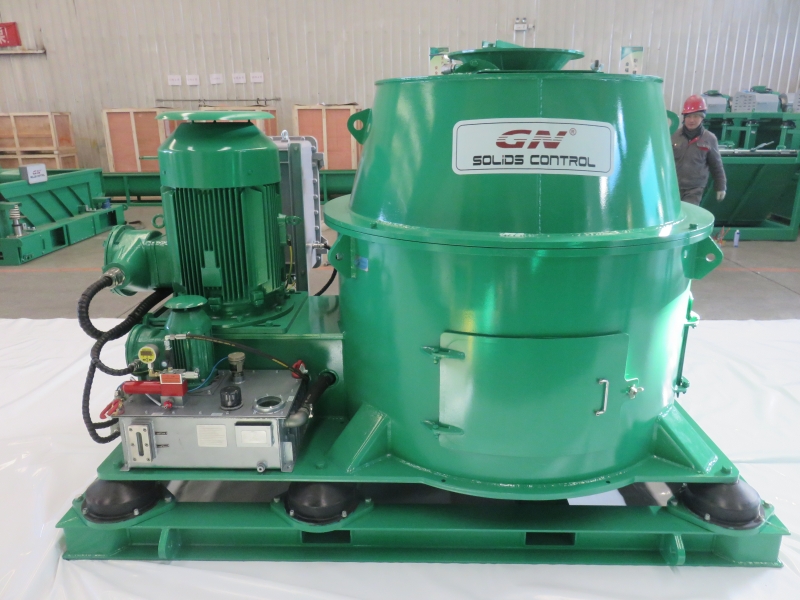 2) Two units of VFD decanter centrifuge GNLW363D-VFD, the VFD control panel is a positive pressurized control panel with air conditioner for cooling, applicable for zone 1 and zone 2. VFD from Yaskawa, ABB or Siemens brand, PLC and touch screen are from Siemens and other famous brand. Circuit breakers and other components from Schneider or other brands.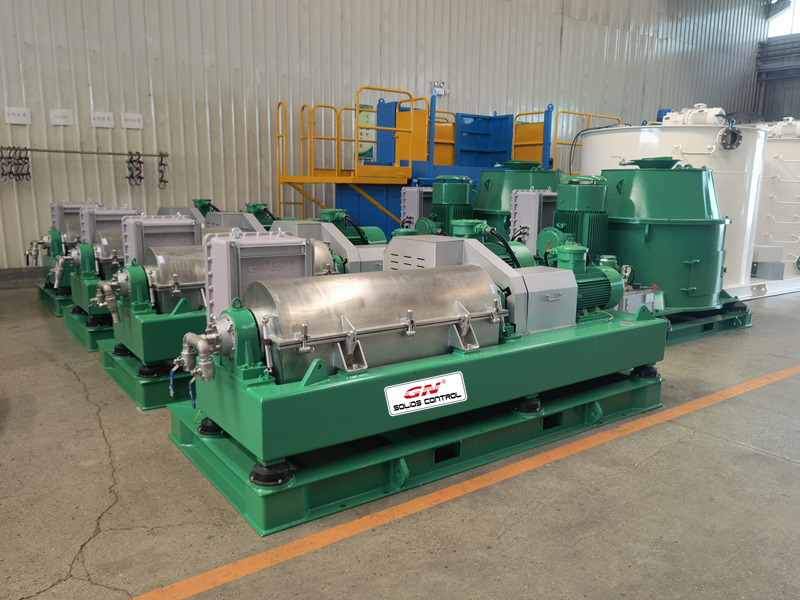 3) Two units of fixed speed decanter centrifuge GNLW363D, we can provide different speed pulleys according to client's requirement, the centrifuge bowl diameter is 14 inch, and the centrifuge bowl length is 50 inch, the treating capacity will varies according to different material and speed.
4) Five units of Germany Netzsch brand screw pump GNG20-055C
5) Five units of Germany Netzsch brand screw pump GNG30-075C
6) Two units of screw conveyor with spare screw scroll set for replacement GNSC14B-36 with local control panel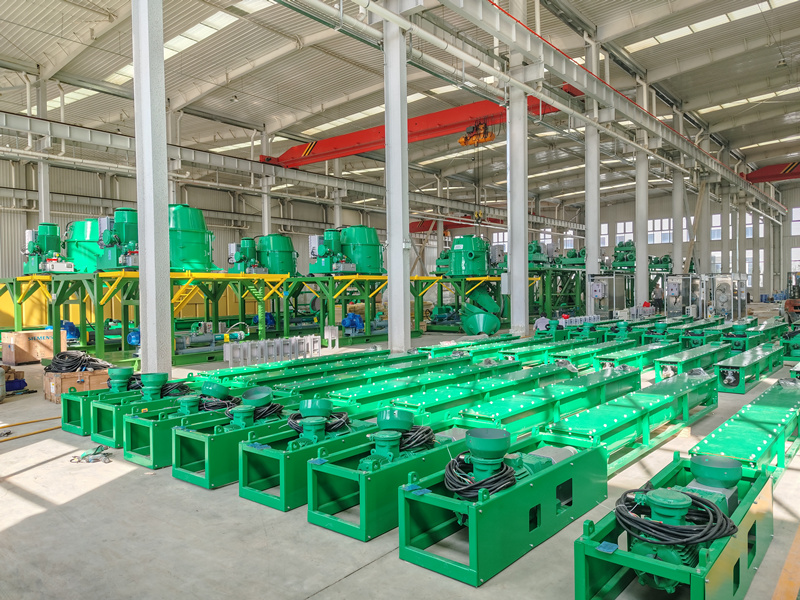 7) One unit of spare parts, such as stator, rotor, explosion proof motor, etc.
For more information about drilling waste treatment equipments, pls contact with GN Solids control.