As one of the mud agitator manufacturer in China, GN solids control can produce both direct connection and coupler connection mud agitator according to client's requirement. The mud agitator model will be selected according to tank design and tank dimensions. The most popular mud agitator is horizontal type with helical bevel gearbox, the motor and gearbox is direct connection.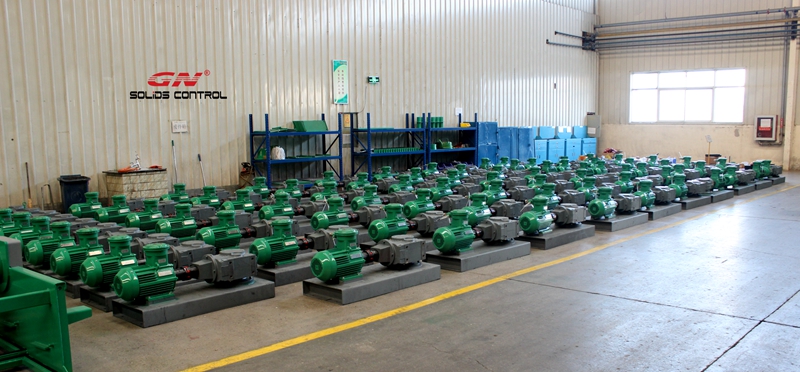 To select the mud agitator horsepower and impeller size, we will collect information as below: tank shape is rectangle tank or vertical cylinder tank, the tank dimension, maximum mud weight and desired turnover ratio. The TOR value should not less than 40 second and should not greater than 85 seconds. According to the client's requirement, we can supply different explosion proof standard, such as CNEX, IEC EX, ATEX or UL.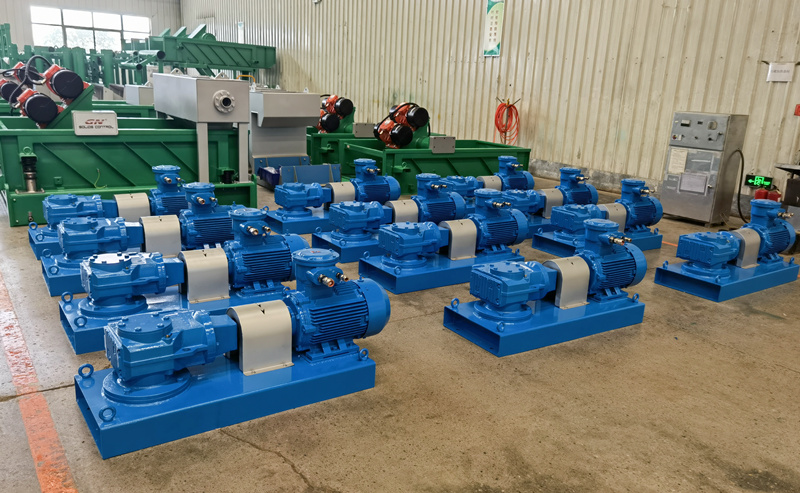 When install the mud agitator on the mud tank, the agitator should be lifted horizontally, and place it on the right position, put the agitator shaft on a strict vertical line, then weld 4ea pad on the tank and tighten the base fixing bolts. Welding the stabilizer on tank bottom, and put the shaft with impeller into stabilizer. Adjust the position of the stabilizer to make the shaft vertical, and ensure the normal rotation of the shaft, ensure the stabilizer will not affect the rotation of the shaft.
The mud agitator main components including gearbox, motor, gearbox mounting plate, shaft, shaft stabilizer, impeller, if it is coupler connection mud agitator, also with coupler. The electric control panel will be installed besides the mud agitator.
Except for mud agitator, GN solids control also produce mud gun, mixing hopper, centrifugal pump, shale shaker, mud cleaner, desander, desilter, vacuum degasser, decanter centrifuge, screw pump, submersible slurry pump, mud tank, mud gas separator, vertical cuttings dryer, screw conveyor, electric control panel, high G drying shaker, etc.