500gpm mud recycling system to Egypt
This week GN solids control shipped 1 set of 500gpm mud recycling system to Egypt, this is not the first order from this HDD client, who always shipped their mud recycling system by bulk cargo.
Normally we will design the mud tank size for 500gpm mud recycling system as container loading size to save freight cost, sometimes when the clients have specially required storage capacity and compact design, we have to produce over container size mud tanks, which should be shipped by bulk cargo. The advantages are single tank to meet the client's storage requirement, but the disadvantages are that the bulk cargo vessel shipment freight is very expensive, and the shipping schedule is very limited compared with container vessel. If the client do not have special requirement, we will meet their storage capacity by using 2 mud tank which is inside container size.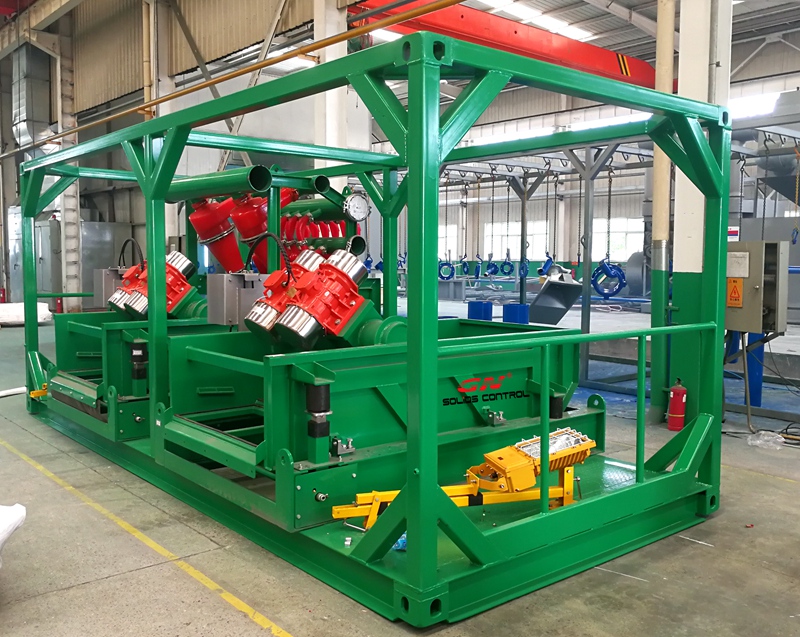 The technical specification of the 500 gpm mud recycling system is as beow:
1) linear motion 3 panel shale shaker to separate coarse solids
2) mud cleaner with 4" desilter cone 8pcs, 10" desander cone 1 pc and same model bottom shale shaker to separate fine solids up to 25 microns solids
3) 2 unit of centrifugal pump to feed to the mud cleaner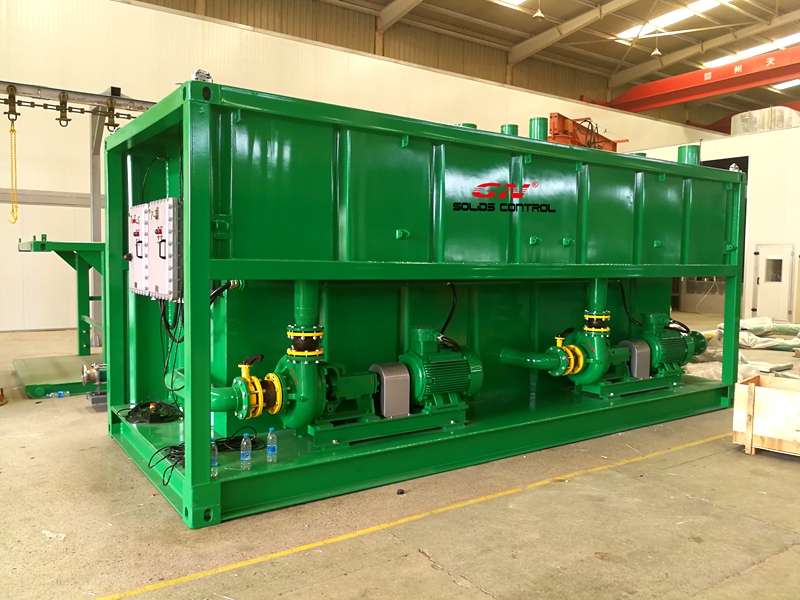 4) The shale shaker and mud cleaner is installed in a 20 ft container size frame, so they can be loaded by 20ft container size trailer for the transportation between one site to another
5) 20 ft container size mud tank for convenient transportation.
The centrifugal pump housing, impeller and pump body has been improved to cast iron for longer working life, the dimension and spare parts of GN centrifugal pump is replaceable with Mission Magnum pump.
For customized solution of your HDD mud recycling system, pls contact with GN solids control.