One set of automatic tank cleaning system is ready for shipment in GN solids control yard, The user watch the testing before shipment and they are satisfied with the result.
Why use automatic tank cleaning system? The purpose is to separate the solid from the tank flushing slurry to make the water reusable.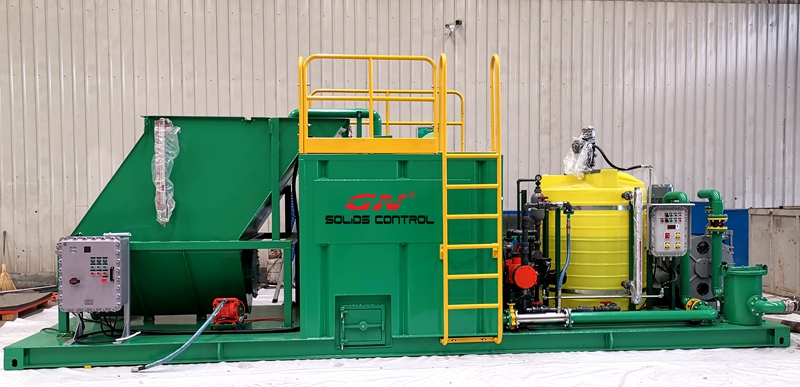 Working principle of GN Automatic Tank Cleaning System:
The tank cleaning system supply fresh water to high pressure tank cleaning machine inside the system, then the pump in the system will bring the dirty water back to the system and return clean water back to the tank cleaning machine to reuse. The whole circulation will minimize the water consumption and power consumption. The circulation process is a continuous process with treating capacity 30m3/h of waste water.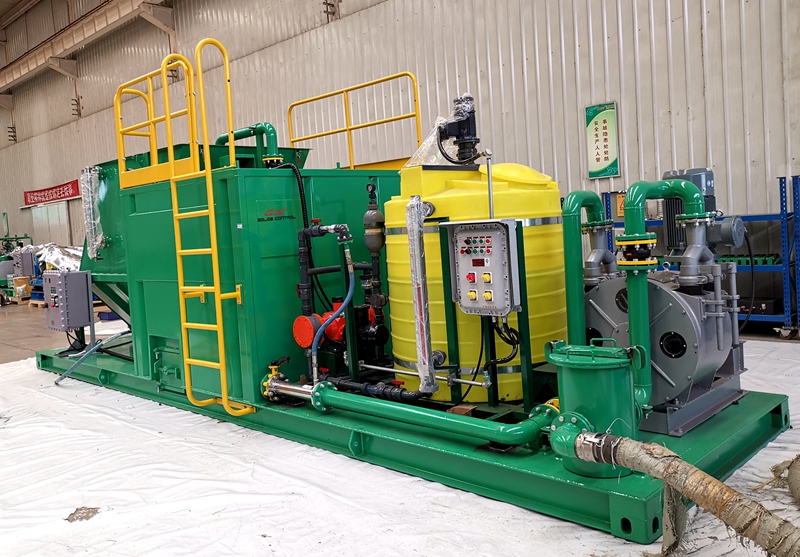 The main configuration is as below:
Tank washing water treating capacity: 30m3/h
Clean water capacity: 7.5m3/h
Power consumption: 40KW
Motor and control panel could be explosion proof for CNEX zone 1 application.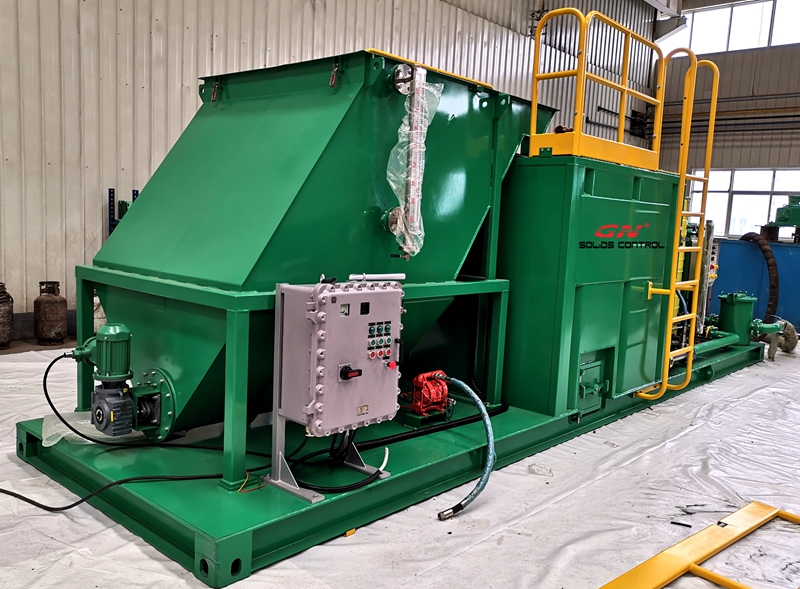 Including sludge vacuum pump, air operation diaphragm pump, high pressure pump.
Including chemical dosing unit with static mixer, the tank washing water adding chemicals to accumulate the ultra fine solids and suspension soil so that it will separate the water more clear and get drier solids.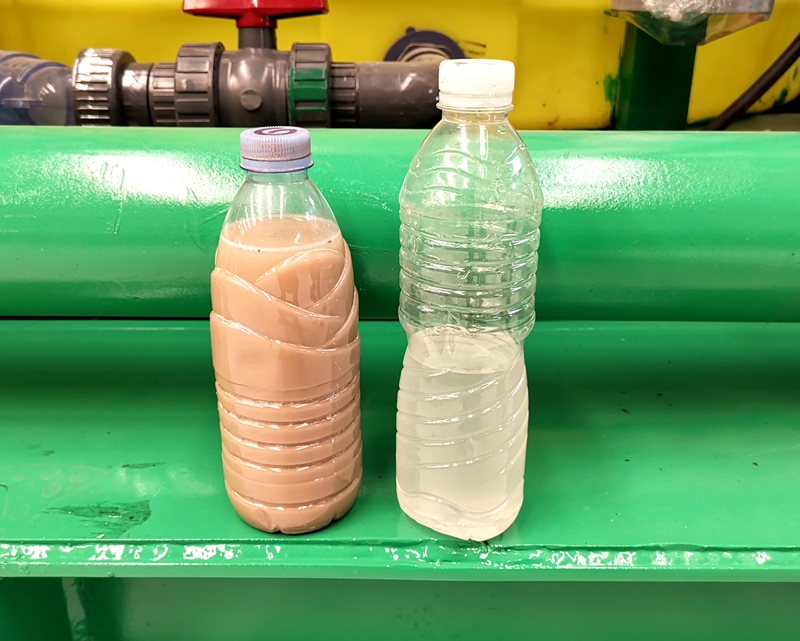 Including inclined plate clarifier with level meter, the solids settle down rapidly to the bottom of the clarifier. The inclined plate clarifier is installed after the chemical dosing unit, the accumulated solids will be easily settled down, the proper designed process will increase the efficiency of the automatic tank cleaning system.
Considering the marine shipment for international clients, the tank cleaning system is installed on a compact skid which is suitable to be loading into a 40ft container for convenient shipment and economic freight cost. For more information, pls contact with GN solids control.