GN solids control recent shipment news: Australia drilling company 400bbl mud tank system. This is a customized design mud tank system for Australia drilling company.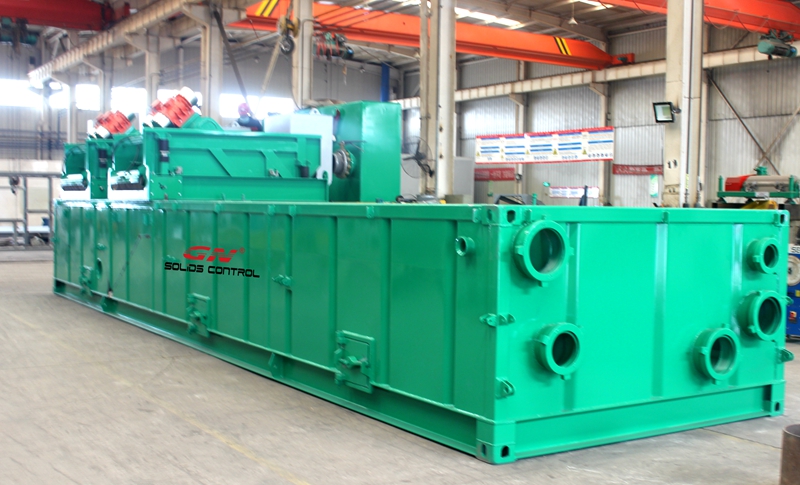 It consists of 2 mud tanks, 2 units of linear motion shale shaker, and single skid mounted jet mud mixer for mixing.
Each mud tank with 200bbl capacity, total 400bbl capacity, each mud tank with mud agitator, mud gun, man hole, clean gate, hand rails, walkway, stairs, pipelines, etc.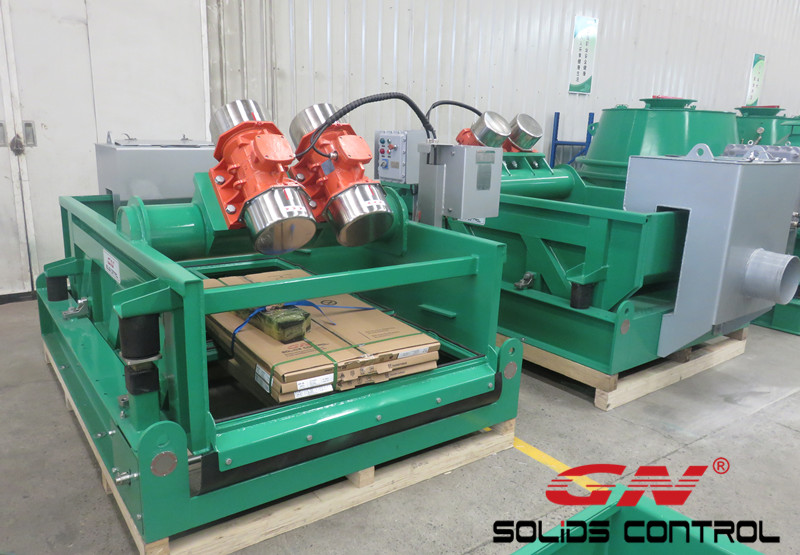 The shale shaker is GNZS703F-HB , the best sold model among all the shale shaker models. The shaker screen area is total 2.63m2 for 3 panels, each screen dimension is 700x1250mm, the composite material shaker screens ensure the working life and separation performance and can effectively avoid the screen blocking and overflow. The linear motion shale shaker with high G force with adjustable G up to 7.5, the vibration motor is made of Italy Oil brand vibration motor, the fluids touch part of the shaker deck bottom plate is made of stainless steel for anti-corrosion.
The jet mud mixer is a combination of mixing hopper, mixing pump, pipelines, valves, electric control panel and all mounted on the same 3 runners oilfield skid. It connects with the mud tank, and can mix the drilling fluids from any compartment of the mud tank.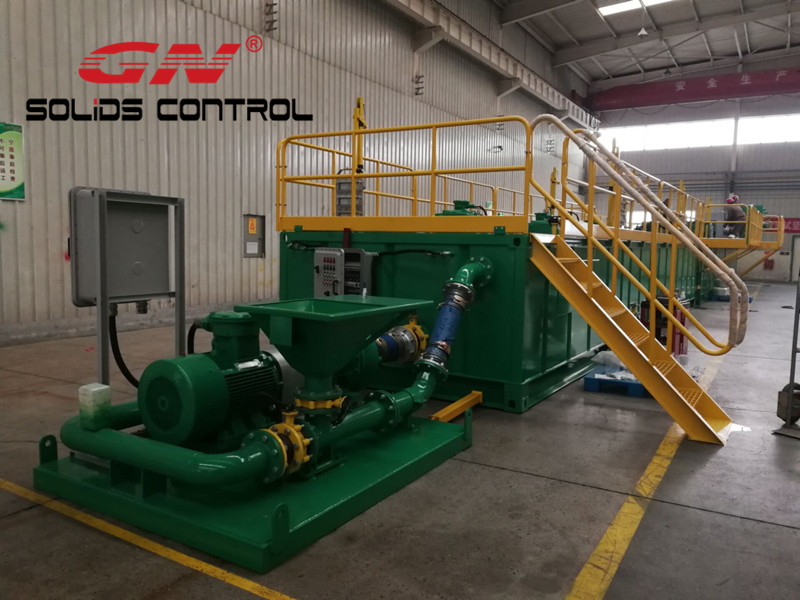 The electric motor and control system are all IEC EX with international explosion proof certificate, and the cables, glands are all comply with Australia standard.
Continue reading →