We always welcome all of you to visit GN solids control stand at CIPPE 2018 in March in Beijing. The general exhibition information is as below:
Exhibition time: March 27~29th, 2018
Stand No.: E2 hall, E2168
Exhibition address: Beijing, China


What equipments will GN show?
Decanter centrifuge:
14inch bowl decanter centrifuge with positive pressurized VFD control panel, with Netzsch brand screw pump as feeding pump
22inch bowl decanter centrifuge with positive pressurized VFD control panel, this is big bowl big volume decanter centrifuge, it can be used for both solids control system and also drilling waste management, it can also used as dewatering centrifuge.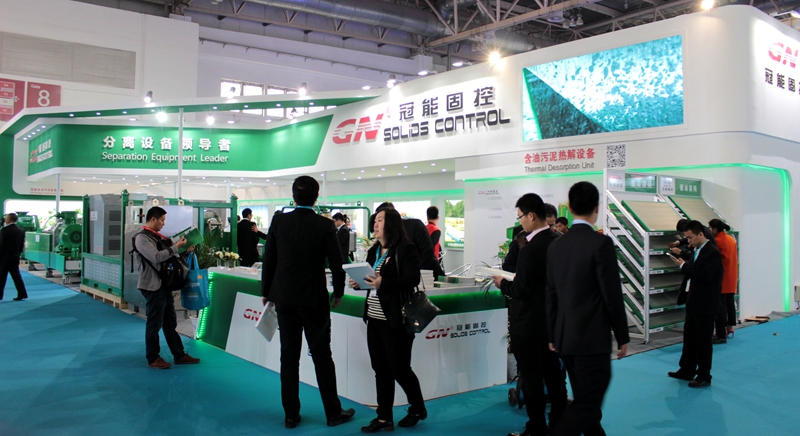 Vertical G dryer: GNCD930 for oil based cuttings treatment, which is the major equipments for drilling waste management system
Oily sludge separation system ( mini model):2 panel shale shaker to separate the coarse solids from the oil sludge, GNLW224-VFD decanter centrifuge to separate the fine solids from the oil sludge.
Shale shaker with 4 panel shaker screens, all of them are durable composite material frame for longer working life and better separation performance, the effective screen area is proved 20% larger than the traditional metal frame screens.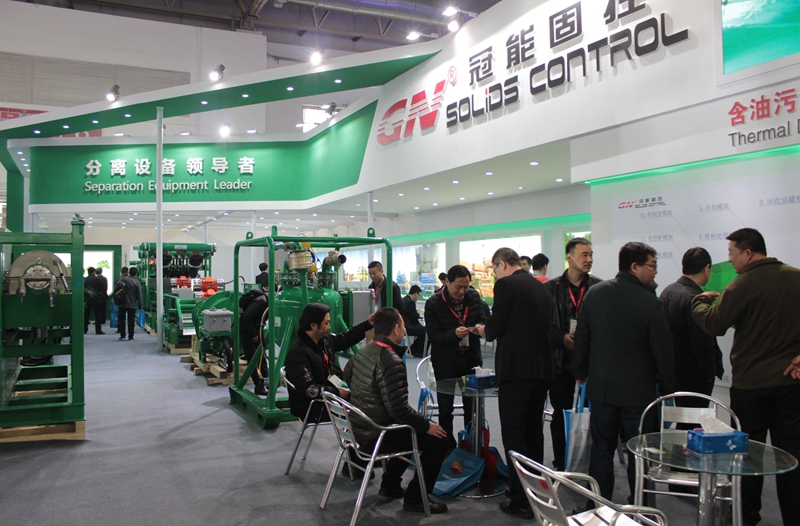 Centrifugal pump, which is with mechanical seal, interchangeable with Mission Magnum centrifugal pump
Vacuum pump: it can be used as transfer pump of oil sludge, drilling cuttings, dredging sludge and all the other kind of sludge, except for the material with extra high viscosity, it can be work without electricity supply, but need a air compressor to operate in the site.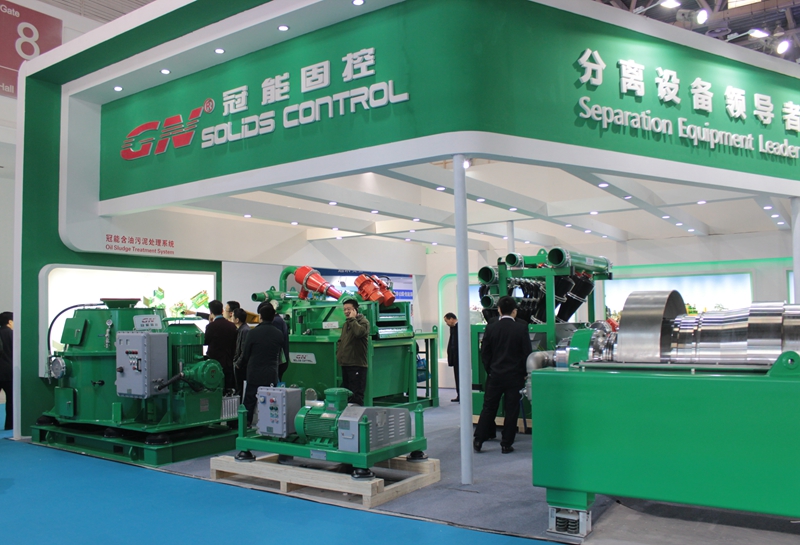 A series of shaker screens, including     OEM composite material shaker screens and replacement shaker screens for other brand shale shaker, like Swaco Mongoose, Brandt King Cobra/ Venom, VSM 300 scalping and primary, MD-3, FSI, Derrick FLC 500, FLC 2000, etc.
If you have a plan to visit CIPPE, welcome to contact with GN solids control.