This week GN shipped decanter centrifuge ,shale shaker, mud cleaner, centrifugal pumps and control panel to Russia clients, with their customized color silver grey.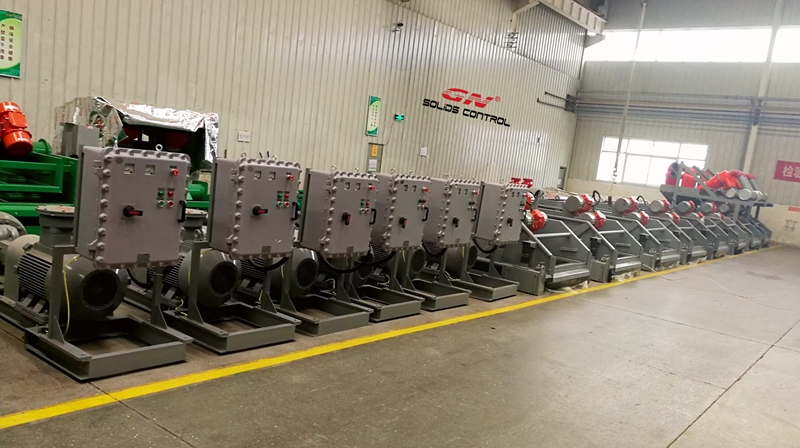 Control panel is GN new products since we already have our own GN solids control brand explosion proof certificate and IEX EX certificate. We produce the starter of shale shaker, mud cleaner, control panel of centrifugal pumps, mud agitators, decanter centrifuge, mud tank system and other electric control system by our own workshop, also we make positive pressurized VFD control panel for decanter centrifuge and vertical cuttings dryer by ourselves, this is for faster delivery time, better quality control and to reduce the production cost, this will help us to improve the complete quality of our equipments, and make our price competitive.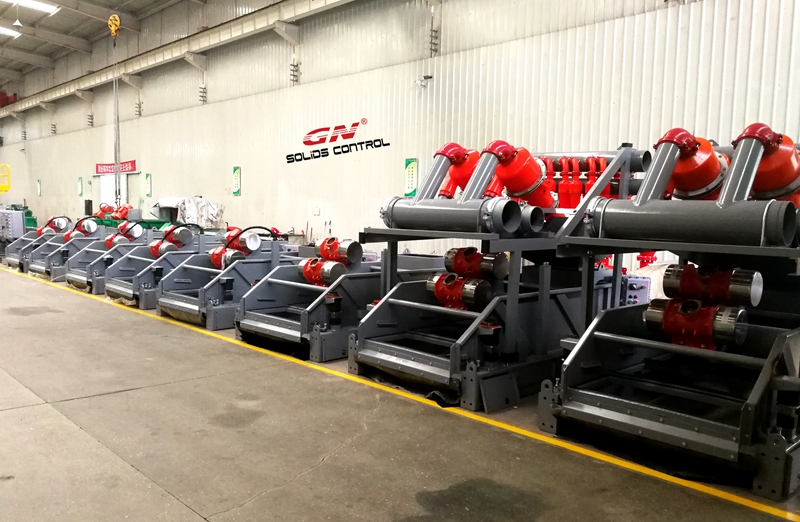 Centrifugal pumps are also produced in our No. 2 workshop in Dachang Chaobai River Development area, 2 km far from the headquarter of GN solids control, and 30km by drive from Beijing International Airport, welcome to visit GN facility in Beijing for watching our workshop and production machines.
GN centrifugal pumps are interchangeable with world's most famous brand centrifugal pump,
Pump casing material is hard ductile iron which increases abrasion resistance capability.
Wide open-vane impeller creates lower axial thrust to improve bearing life, non-adjustment mechanical seal to provide zero leakage and longer operation life, and all the bearings used from top brand for reliable operation.