This week we shipped 1 unit of 350gpm mud cleaning system to UAE for HDD project. This is GN standard design of 350gpm mud recycling system, wit compact design, multi function, mixinig, cleaning, storage.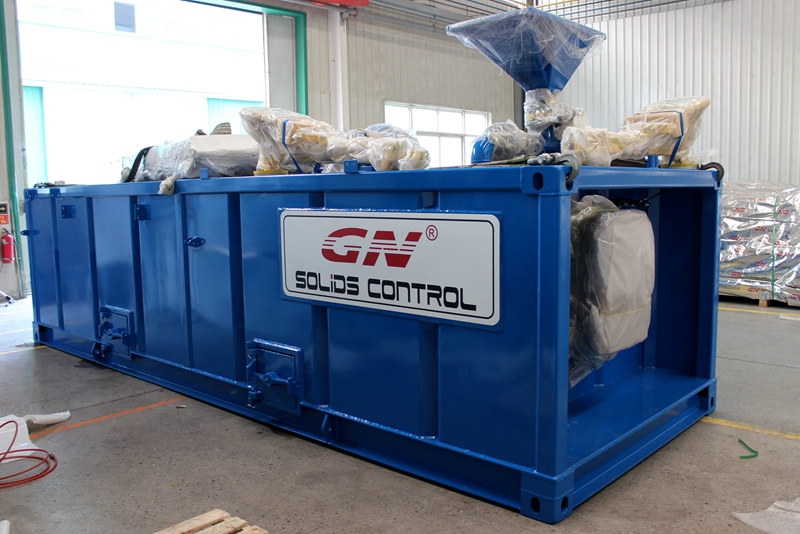 The technical configuration is as below:
A double deck shale shaker with 6ea of 4inch desilter cone, this is GN unique compact design to save the cost for the client, and make the complete mud system suitable for the limit area of the HDD contractor. The top layer of the double deck shale shaker as the mud cleaner to dry the separated solids , the bottom layer of the shale shaker as the coarse solids shale shaker, the 4 inch desilter cone is made of polyurethane material for abrasion resistance and longer service life.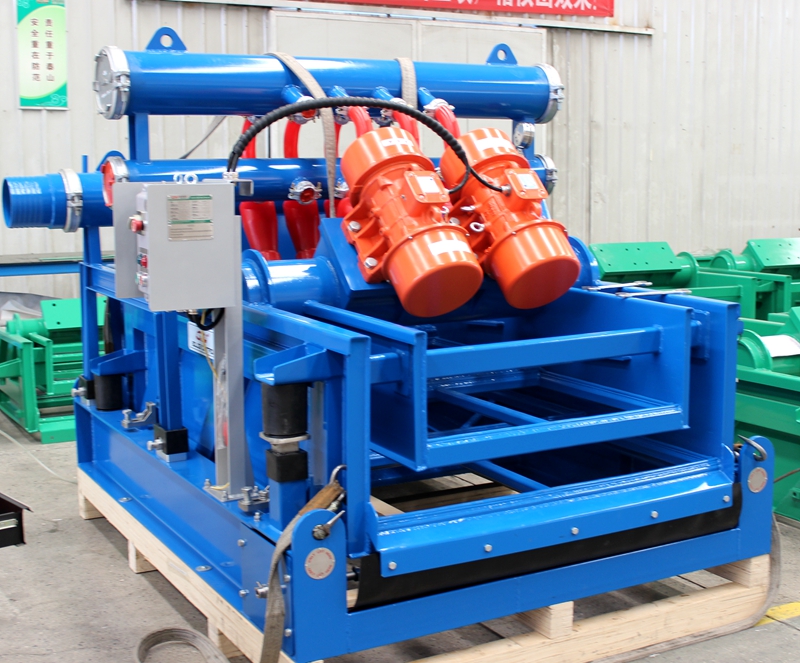 If add 2ea of desilter cone on this system, it can be used as 500gpm mud recycling system by just changing the desilter feeding pump from 22kw to 37kw. The mud tank size and road transportation dimension are totally same.
Except for such compact design with cheaper price, we also provide customized design mud recycling system to meet the different requirement of our client. For example, for 350gpm, a separate 2 panel shale shaker with a 2 panel mud cleaner with 6 ea of 4" desilter cone.
The mixing hopper with mixing pump are installed on the mud tank to mix chemical additives with the bentonite.
For 500gpm mud recycling system, most of clients require the design of 1 ea shale shaker with 1 ea mud cleaner( with bottom shale shaker, 1 ea desander cone, 8 ea of desilter cone, the composite material frame shaker screens are installed on the shale shaker, mud cleaner for longer working life and better performance, and it can be storage up to 5 years.
If you require HDD mud recycling system, pls contact with GN solids control.