The dewatering centrifuge produced by GN solids control can be widely used for TBM, waste water treatment, oil sludge separation system, drilling fluids treatment, tailing slurry treatment, etc. industries.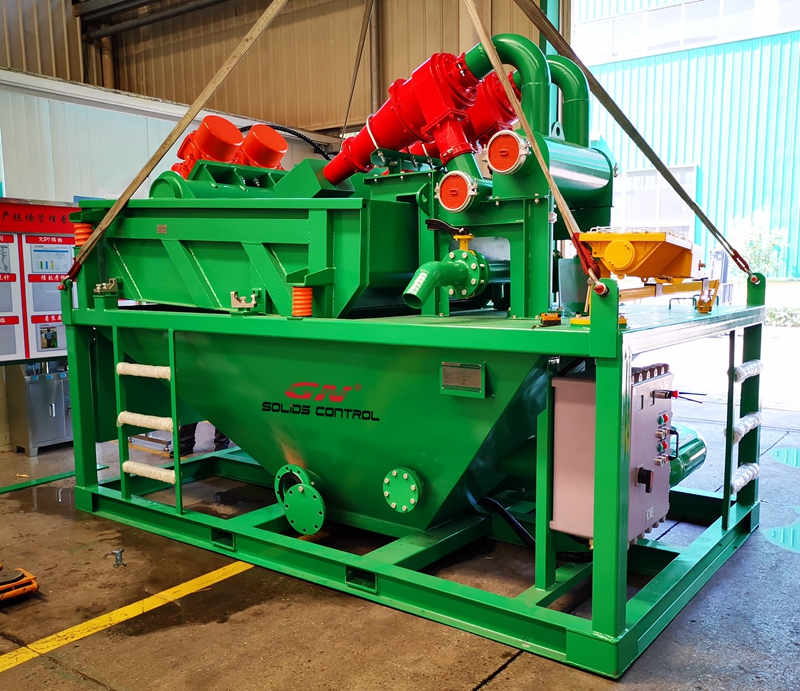 The dewatering centrifuge should be with bigger size, when the chemical dosing system is applied, the treating capacity of the decanter centrifuge will be reduced a lot. Normally the bow diameter is 18 inch, 22 inch, or 30 inch, we have models of GNLW453-VFD, GNLW454-VFD, GNLW553-VFD, GNLW554-VFD, GNLW764A-VFD for option. The most popular model is GNLW553-VFD, with bowl diameter is 22 inch, the bowl length is 71 inch, the ratio is 3.2, the bigger of the ratio, the better of the separation performance of the material. The dewatering centrifuge is drived by VFD control panel with main motor inverter, back drive motor inverter, pump motor inverter, the centrifuge motor can be started with variable frequency so that the start current could be smaller, the motor will not easily burnt because of high current. All of the 3 VFD drive are used world famous brand for reliable working. The other electrical components are also made of world famous brand components, like Siemens, Shneider, Omron, etc.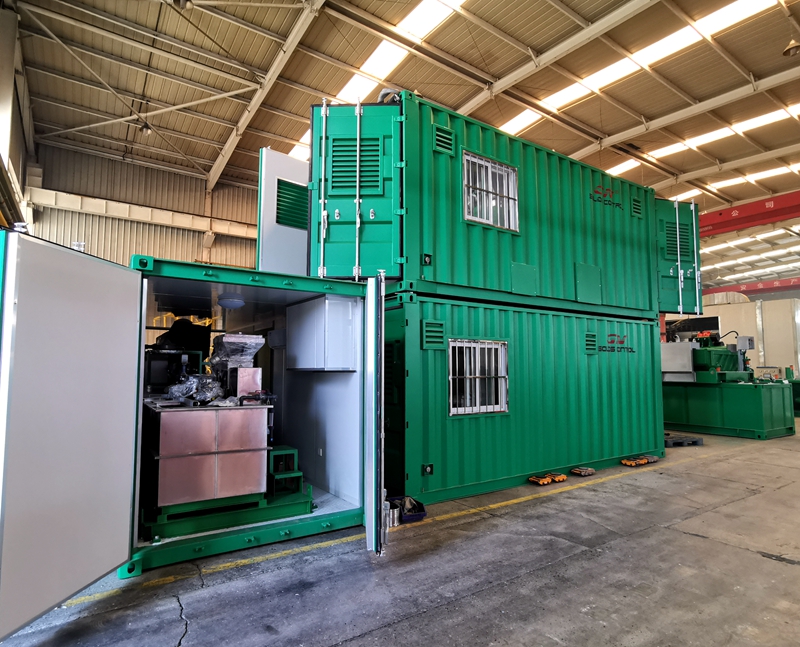 The dewatering centrifuge and chemical dosing system are installed in a closed 20ft container with windows and doors for convenient transportation and operation. It can use for both powder and fluids chemicals. The dewatering centrifuge mechanical separation cut point is 2~ 5microns, by using proper chemicals, the separation cut point is up to 1 microns. Most of the ultra fine solids can be separated out from the TBM slurry and get the clean water, which can be reused for Tunneling boring machine.
The TBM slurry should be treated by desander unit or mud cleaning unit firstly before feeding to dewatering centrifuge to protect the decanter centrifuge and improve the treatment efficiency.