People work in the petroleum industry may know that the drilling process request drilling mud for better drilling performance. Drilling process may produce much used drilling mud which needs be cleaned for reuse and avoid pollution if discharged directly to the environment. Most of the drilling contractor has the rig in hand and they only do the drilling job. For how to recycle the drilling mud and where to get the equipment for recycling the drilling, they really don't care.
That is because there are some people who especially do the job for drilling mud recycling. They do have the equipment and mud engineers.  All things will get better if someone do it especially, just like GN Solids Control, the first 1 API certified solids control manufacturer who only design and manufacture the drilling mud solids control equipment, ever the mud recycling system. The mud services company is a type career who only does the drilling mud cleaning service and even the drilling waste management process.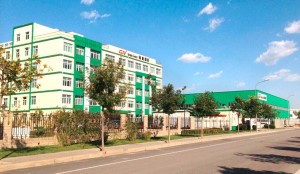 To the drilling contractor, the mud services company is a third party who got the project from drilling contractor. Most of the mud services companies have both the equipment and operator team. So, the mud services companies are both the equipment buyer, also the equipment end user, this is the most valuable customer for the drilling mud solids control equipment manufacturer. These people know very much on solids control equipment, they know the difference between two brands. Even, the equipment manufacturer could get good suggestions from these people so that to improve the product design and quality.
Besides the traditional drilling mud solids control, many mud service companies also do drilling cuttings drying process due to the issue of strict environmental regulations. The equipment like the decanter centrifuge, vertical cuttings dryer even the waste solidification units are un-economic for drillers to have them in hands. This is another occupation the mud services companies have many activities.
To the solids control equipment manufacturer, the mud services company, no doubt is the loveliest persons.