GN Solids Control is China leading centrifuge original production company, we have overseas sales branch in Houston, USA ( GN Solids America LLC), Moscow, Russia ( GN Solids Russia branch). Our third sales center GN Solids Middle East LLC will be put into operation very soon next year.
Why so many processional customers come to GN Solids for centrifuge purchase?
1) Because all the client want to buy cheap products, but good quality. The client mostly buy centrifuge from USA /Europe before, and the price of that is very high. They need cheap products to save money and recover invest soon.
2) GN Solids Control equipment is surely cheaper than USA /Europe centrifuge. However, GN centrifuge quality is almost same as USA centrifuge. GN target on "quality first, price second" centrifuge.
With GN centrifuge, the client can use less money and buy good quality products. GN Solids Control centrifuge is most cost-effective from China. GN Solids compete with USA brand, like Derrick, Swaco, or NOV brandt. GN Solids win lots of project in the bidder.
3) GN Solids have overseas service center, can give fast backup once required from clients. Spare parts delivery is also very convenient.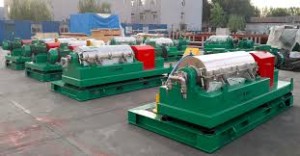 Except for centrifuge, GN Solids Vertical cuttings dryer is also super star among drilling waste management equipment. Government attaches more and more importance on environmental protection, drilling waste management in oil drilling is also give some conditions.
GN vertical cuttings dryer can turn wet oil cuttings into dryer solids with OOC below 5%. GN vertical dryer is mostly used with drilling process, installed besides shale shakers. After treated by vertical cuttings dryer, the solids will be collected by cutting skip and transport to thermal desorption unit for final treatment.
We have over 10 sets vertical cuttings dryer in stock for urgent project. Some of them are already booked by client and ready for delivery. If you have project need vertical dryer / centrifuge, pls contact us freely.