One set of GN dewatering centrifuge with chemical dosing system is used for TBM project for Southeast Asia clients. The purpose to use dewatering centrifuge system is to reduce the ultra fine solids of the mud, to get drier solids and clear water, the water can be re-used or sent to final water treatment system for disposal. It will save water consumption for the client so that the cost is saved, and meet the environmental regulation in the user's country.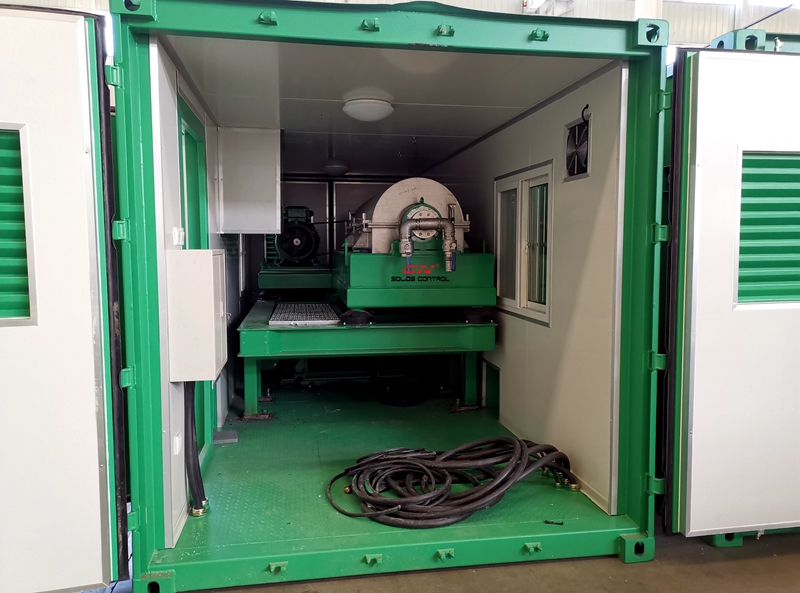 The configuration is as below:
1 set of high speed decanter centrifuge with 1 set of 20ft container, as one of the most professional decanter centrifuge manufacturer in China, GN solids control can produce different size bowl decanter centrifuge with different treating capacity, from 9 inch to 30 inch, the bowl length/diameter ratio has option with 3 and 4 for different applications. Based on special projects, we will design customized centrifuge to meet client's requirement.
our centrifuges have been widely used for oil & gas drilling solids control system and drilling waste management system, mining tailings treatment, industrial waste water treatment, dredging slurry treatment, TBM & Tunneling mud recovery dewatering unit, oil sludge treatment system and all the other kinds of solids/ liquid separation projects.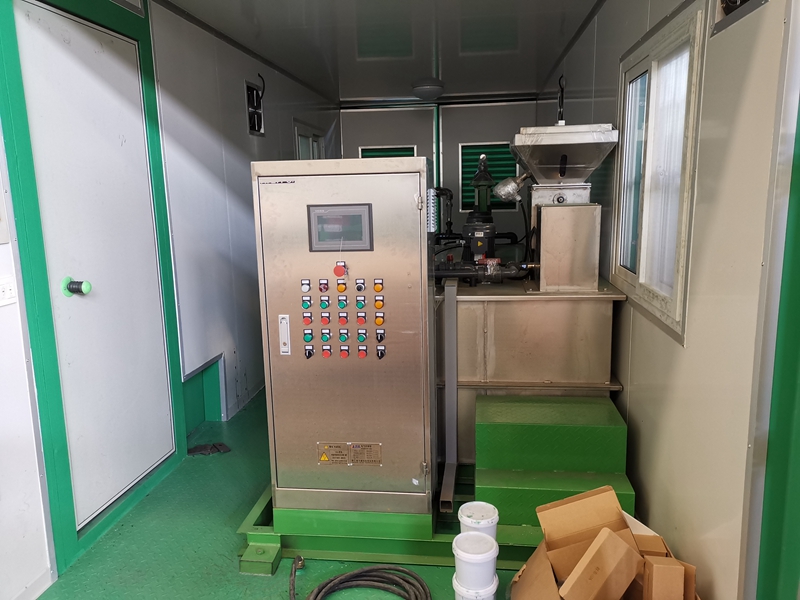 The high speed decanter centrifuge mechanical separation cut point is 2~5 microns, when adding chemicals ( flocculants agent), the ultra fine solids ( below 1 microns) in the mud can be separated out and the centrifuge separation performance will be increased, so that the user can get more clear water and dries discharged solids from the decanter centrifuge.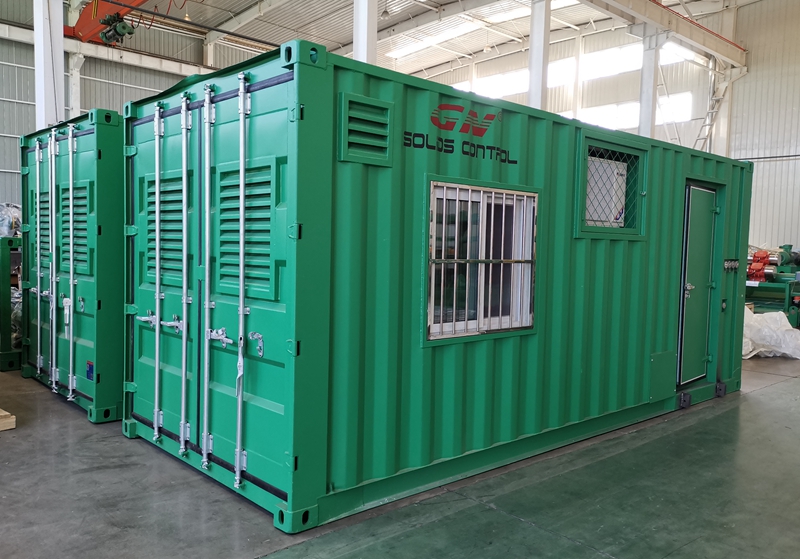 One set of chemical dosing system installed into a 20 ft container, with 3 stainless steel material compartment with hopper, agitator, chemical dosing pump, pipeline system and brackets, all of them are controlled by PLC control panel.