In order to meet with today faster drilling requirement, we keep improving the drilling fluids design including bigger capacity of decanter centrifuge, high capacity shaker with unique shaker screen design and streamlined process. Under this situation, GN displays a series of solids control equipment including shale shaker and decanter centrifuge.
GN Vibration Screen Shaker
GN drying Shakerwas designed with a two-motor system that can operate the linear motion mode, allowing the operator to tune the G-force down and up depending on the drilling fluids conditions. It provides operator flexible way to make the adjustments based on the condition and volume of drilling fluids across the shaker surface. The shaker can behandled with high G-force for highflow rate but can be turned down to a less vibrating mode for cutting solids flow and volume.GN shakers were recently deployed to many drilling site.
GN Solids Control Decanter Centrifuge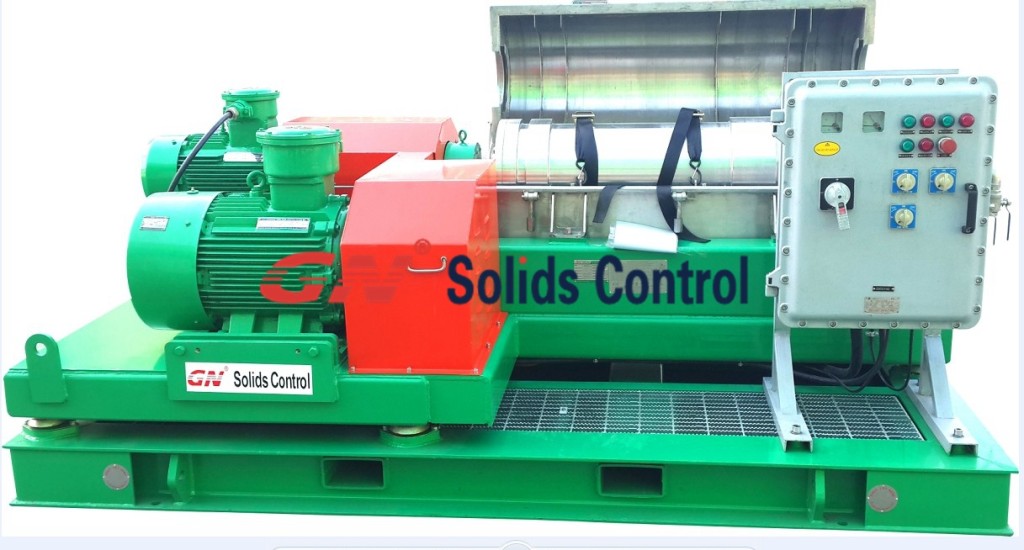 GN offers different size decanter centrifuges including 14inch 18 inch and 22 inch. We have more than 30 sets 14 inch bowl decanter centrifuge working in the Nigeria, more than 20 sets of 14 inch bowl centrifugein the Argentina.GN decanter centrifuge provides the most reliable working performance for oil and gas drilling industry. Regarding to different requirement, we also have different model to deal with.
We utilize either GNLW 452(18 inch) under the 1800RPM or GNLW 363(14inch) under the 2200 RPM to recovery the barite.
2. Generally Solids Control or High Gravity Solids
We use GNLW 452(18 inch)or GNLW 363(14inch) under the 2700 RPM to recovery high gravity solids. Typically, we also use GNLW 363(14inch) under the 2700 RPM matching with GN vertical cutting dryer for waste management
Low Gravity Solids
We normally utilize the GNLW 363(14inch) under the 3200 RPM which effectively remove solids
If you have any solids control issues, please feel free to contact with me.