Fixed speed centrifuge is popular with some customer in tight budget. This kinds of centrifuge is not that easily to use when you shift between different projects with different material property, or when the treating material property change and require centrifuge working with different speed. Why say like that?  Because it takes some time to change belt pulley to get different bowl speed. If the user is familiar with the process on belt pulley change, it may only takes 2-3 hours; However, if the user is not familiar with process on belt pulley change and lacking of some necessary tools, things may be harder and it may takes some days to find the necessary tools first and then, you can done the job.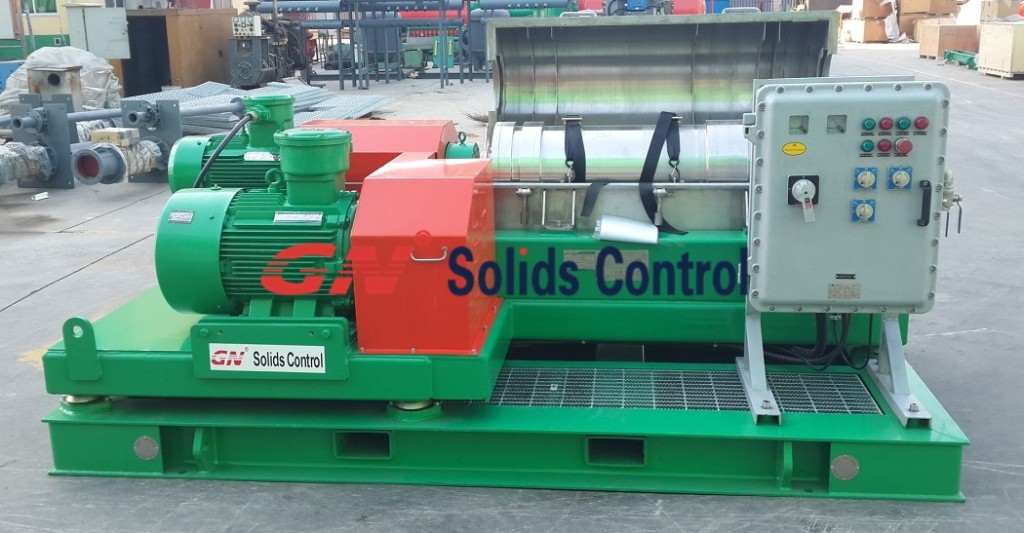 1) What we need to change belt pulley for GN fixed speed decanter centrifuge
In order to service the customer better, GN Solids Control will offer one tools box containing some necessary tools for centrifuge operation and belt pulley change. The tools including but not limited to below items:
Spanner/Wrench, Grease gun, Screw nuts and screw pine, Tape, Pine wrench, Puller, Drilling Waste Management System, Arm crane Etc.
2) The process to change the belt pulley
Firstly, we need to release the main motor and put it close to the auxiliary motor;
Secondly, we need to disconnect the rubber connection between auxiliary motor and conveyor;
Thirdly, we need to remove the belt pulley with the coupling;
Fourthly, we need to disconnect the belt pulley from coupling;
Fifthly, we need to put the new belt pulley on the coupling
Sixthly, we need to put back the belt pulley with coupling back to the main motor.
Then, reverse the process one step by one step.
The best way is to learn the process from the manufacturer. Different manufacture with different design of centrifuge; GN Solids Control can offer jobsite service if customer request. And also, the customer can come to GN factory to learn about it.
GN headquarter in Beijing, China:  No.3 Industry Road,Dachang Chaobai River Development Area,Langfang,China
GN branch office in Houston, USA: 6710 Windfern Road, Houston, TX 77040, USA