GN solids control will participate in India HDD exhibition held in December, 2019, Welcome to visit our stand at NO DIG SHOW or make an appointment by Teresa@gnsolidscontrol.com .
Show Name: NO DIG INDIA SHOW 2019
Show time: Dec. 11th & 12th, 2019
Show address: New Delhi, India
Recently we shipped one unit of 200gpm mud recycling & mixing system to Bahrain for HDD projects. This is a compact design mud system with cleaning, recycling, mixing and storage function. The system is consist of double deck shale shaker with desilter cone, 1 unit of desilter feeding pump, 1 unit of mixing pump, 1 unit of venturi hopper, 1 unit of mud tank. Below is the photo for GNMS-200G mud system.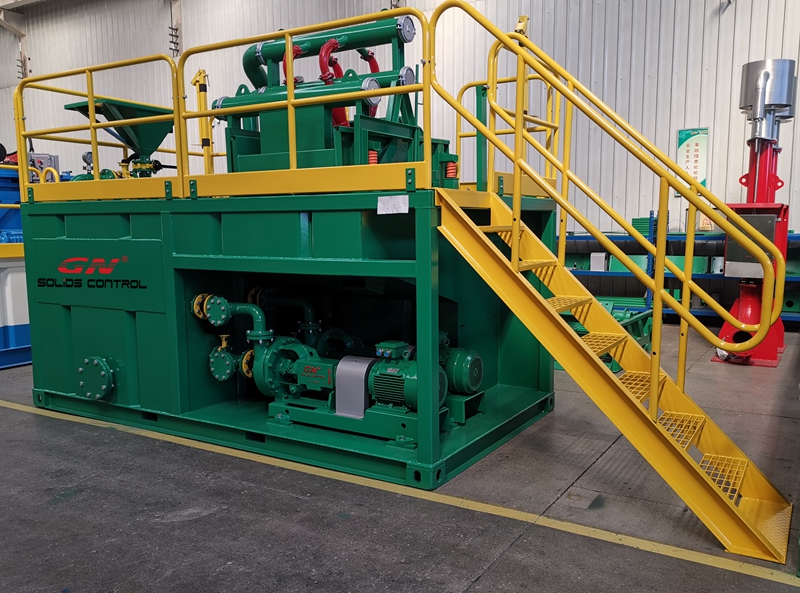 We also have compact design mud cleaning system GNMS-200D with 200gpm mud system, this system is with cleaning function only, and the storage capacity is very small, this economic configuration unit is normally used for TBM & Piling project.
Below is the photo for 2 sets of construction slurry dewatering system for America Client shipped in June. This is to treat the construction slurry from vacuum tanker vehicle in USA. Including: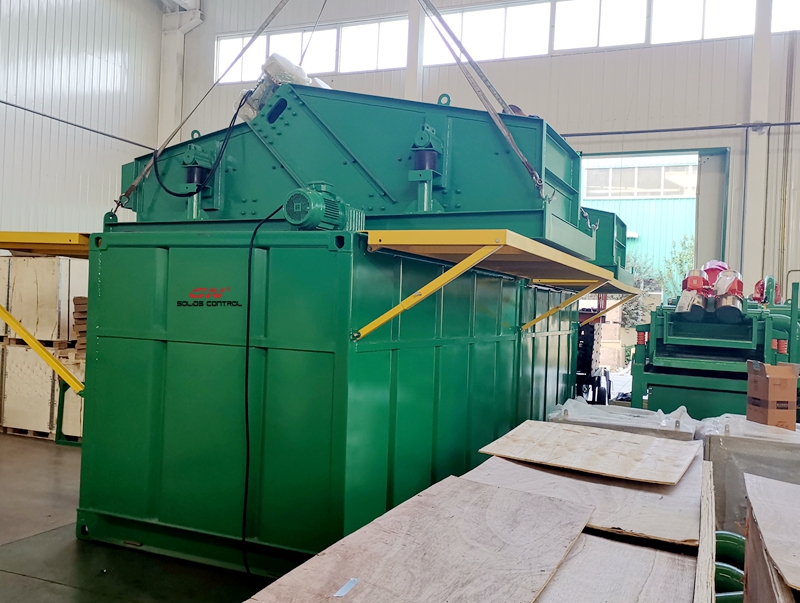 1) Slurry collection hopper to collect from vacuum tanker vehicle.
2) Coarse solids separation shaker to separate big solids from the construction slurry
3) Fine screen shale shaker to separate small solids from the slurry
4) Mud cleaner with desilter cone, the cut point is 25 microns
5) Decanter centrifuge with feed pump, the separation cut point is 2~ 5 microns, the high speed decanter centrifuge produce G force up to 3062G to separate the fine solids, the max rotary speed is 3900rpm, the normal working speed is 3200rpm.
We can provide customized solution for HDD,CBM, Piling, Tunneling and construction industry projects, welcome to contact with GN solids control.