The decanter centrifuges and centrifugal pump are ready for shipment to Russia, the decanter centrifuge can be used to treat drilling fluids for separation of low gravity solids and barite recovery. It can be also used as dewatering centrifuge with chemical dosing system, oil sludge separation decanter centrifuge in the oil sludge treatment system, and waste water treatment system to get pure water, and all the other solids & liquid separation application.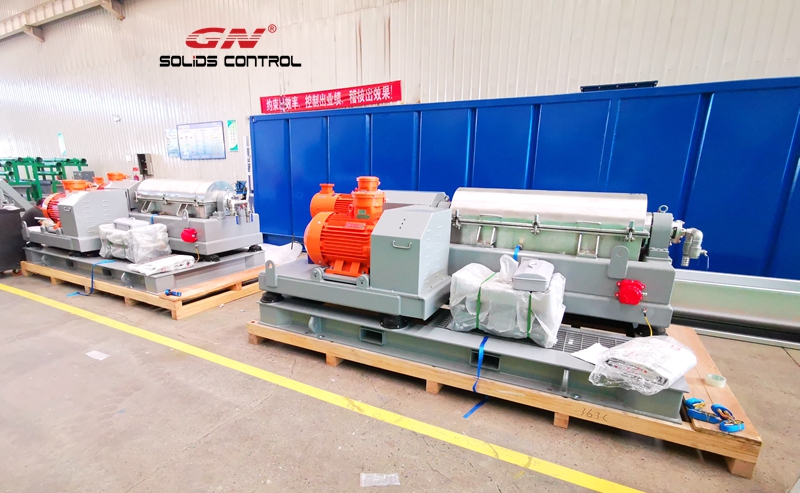 Features of GN decanter centrifuge:
1) Bowl straight cone is made of duplex stainless steel 2304/ 2205 which is much better than SS316L and SS304. The cone and other components is made of stainless steel 316L.
2) The screw is made of SS304 by centrifugal casting with heat treatment up to 1000 degree, the impeller is protected by tungsten carbide tiles, it is repairable and interchangeable. The open type design on the impeller will increase the treating capacity and improve the efficiency.
3) The bearing is made of SKF brand brearing for reliable working life.
4) The solids discharge port and fluids distribution port are both protected by tungsten alloy and it is interchangeable.
5) The collection box is made of stainless steel.
6) 2 motors-main motor and back drive motor are installed on one side for easy operation.
7) If required by client, we will provide positive pressurized VFD control panel with 3 motor VFD to provide variable speed drive. We provide CNEX, ATEX and IEC EX approved for option.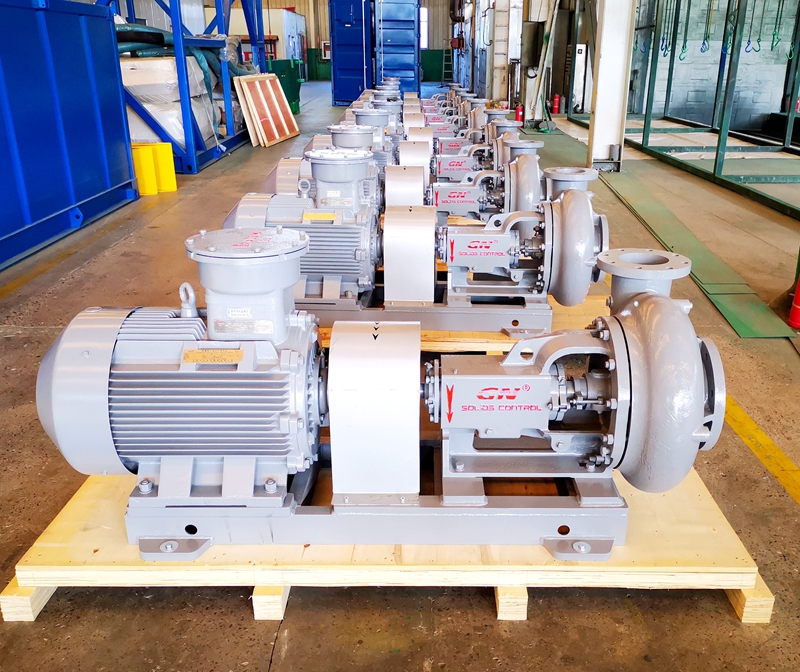 The centrifugal pump can be widely used for drilling fluids transfer, charging pump of mud pump, trip pump of trip tank, feeding pump of desander, desilter, mixing pump.
Except for decanter centrifuge and centrifugal pump, we also produce desander, desilter, vacuum degasser, centrifugal degasser, shale shaker, mud cleaner, shaker screens, mud gas separator and drilling waste management equipments.