Recently 2 package of triple shale shaker and mud cleaner set are ready for shipment, they are for SOBM & OBM separation, to make 3 units shale shaker on the same skid is for convenient transportation. Shale shaker is the first phase cleaning equipment, desander cone is the second phase cleaning equipment, desilter cone is third phase cleaning equipment, mud cleaner is the combination of desander cone, desilter cone and bottom shaker 3 in 1. The bottom shale shaker model is same with the tripe shale shaker, the screen size and model is same 585x1165mm, 4pcs screen panel.
The technical specification of the shale shaker is as below: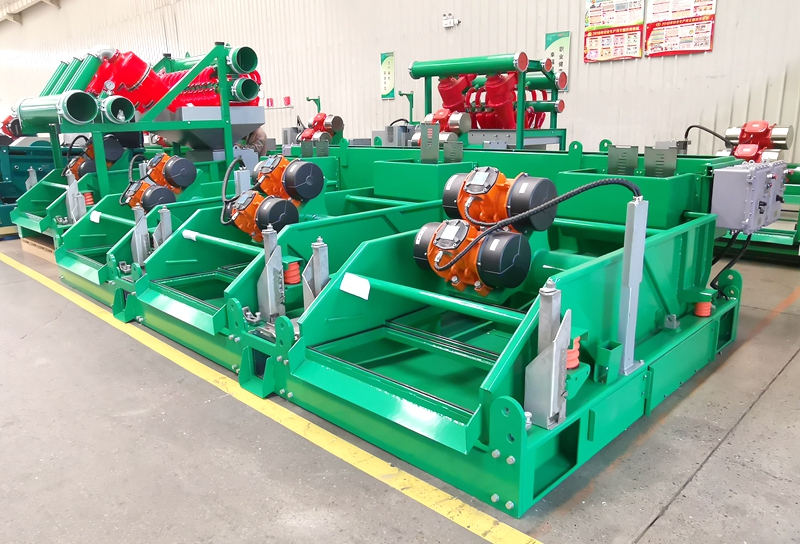 1) Dual vibration mode, linear motion and progressive elliptical, the user can adjust the vibration mode in the starter, when Linear motion is on, the max treating capacity is 140m3/h, the max G force is 7.6G, the Vibration Amplitude is 4.14~6.12mm ,when progressive elliptical motion is on, the treating capacity is 100m3/h, the G force is 5.7G, , the Vibration Amplitude is 6.39~9.18mm.
2) The vibration motor brand is Itavibras, which is DGMS/ IEC EX/ DGMS certified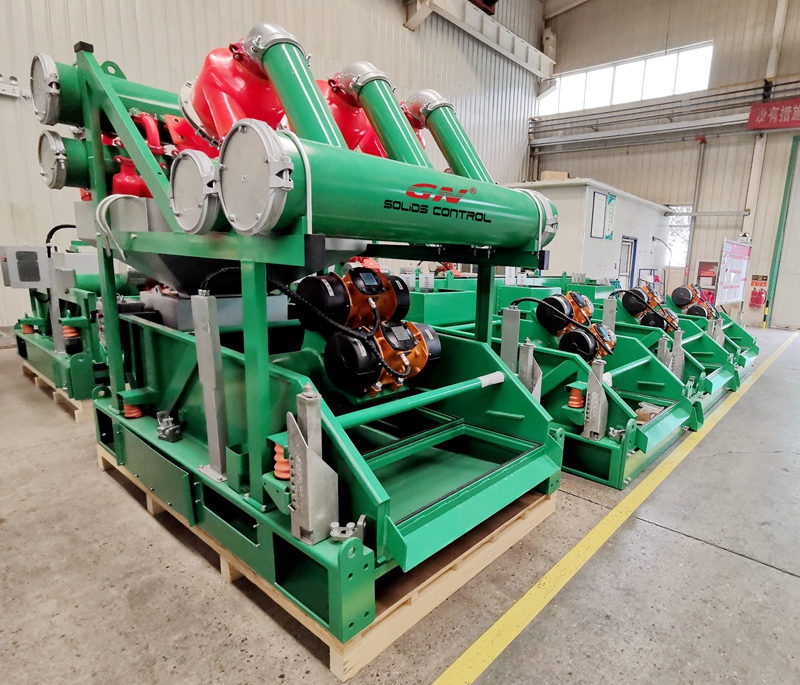 3) The starter is ATEX certified, with Cast aluminum Control Cabinet, the electric components are Siemens, Schneider, ABB brand. The internal connection cable and gland is also ATEX approved.
4) The shaker screen is composite material frame shaker screen for longer working life, the effective screen area is 20% larger than the steel frame shaker screens, for API mesh size over API60, 3 layers stainless steel 316L is applied for steadily quality, The storage life is up to 5 years, which is more anti-corrosion material.
5) The possem belly can control the drilling fluids by slide gate to feed to the shale shaker for convenient operation. It can be disassembly easily during shipment and transportation.